While some sailors are toughing it out in the cold and wet, many find celebrating in a sheltered anchorage or friendly marina has its own rewards – potlucks and barbecues, Santa visiting by dinghy, boat parades and fireworks across the bay, to name a few. Here are products to help you make merry.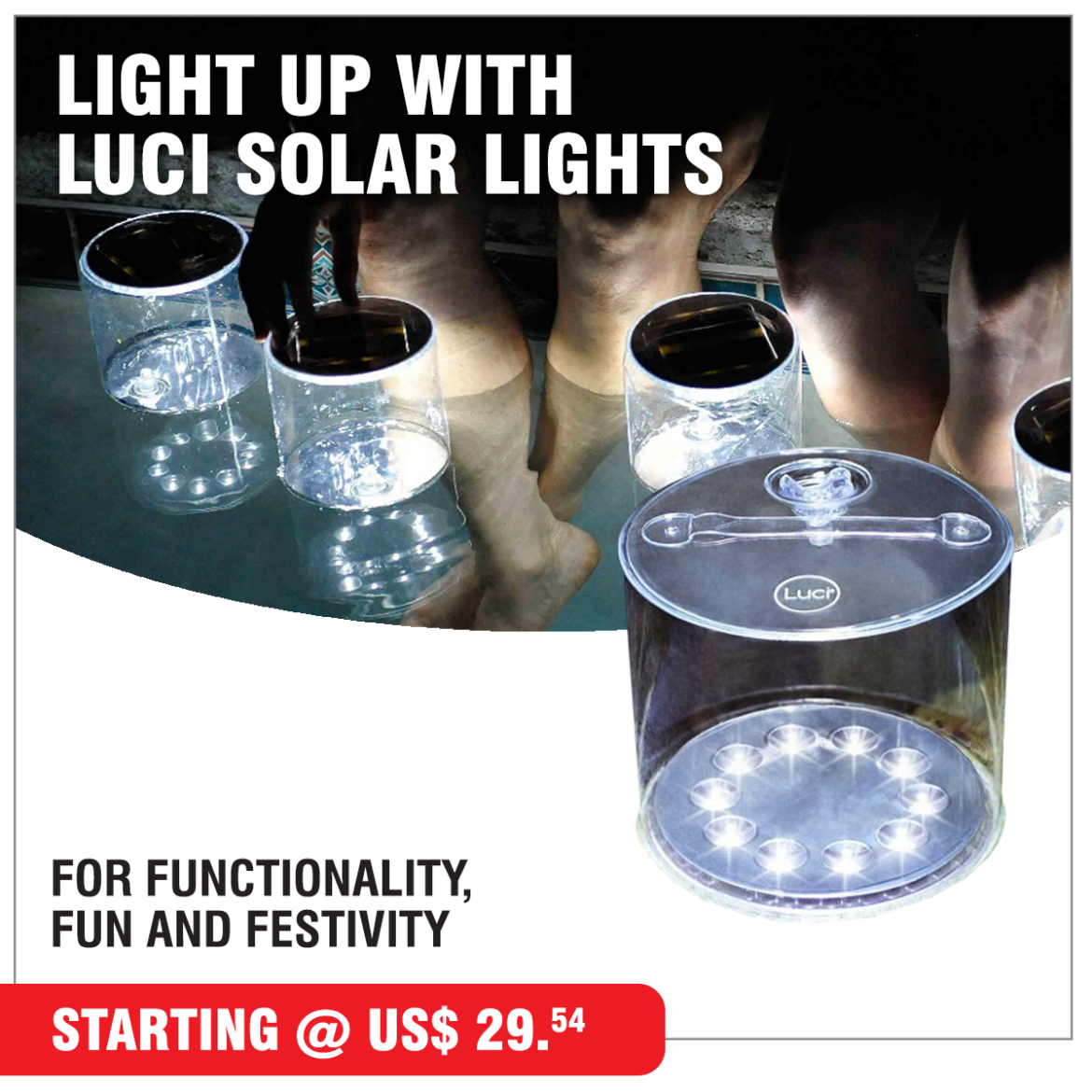 Perfect for boating, camping, hiking, emergency breakdowns, power outages and hurricanes, Luci Lights also make great décor statements at home or on the boat when celebrating special holidays.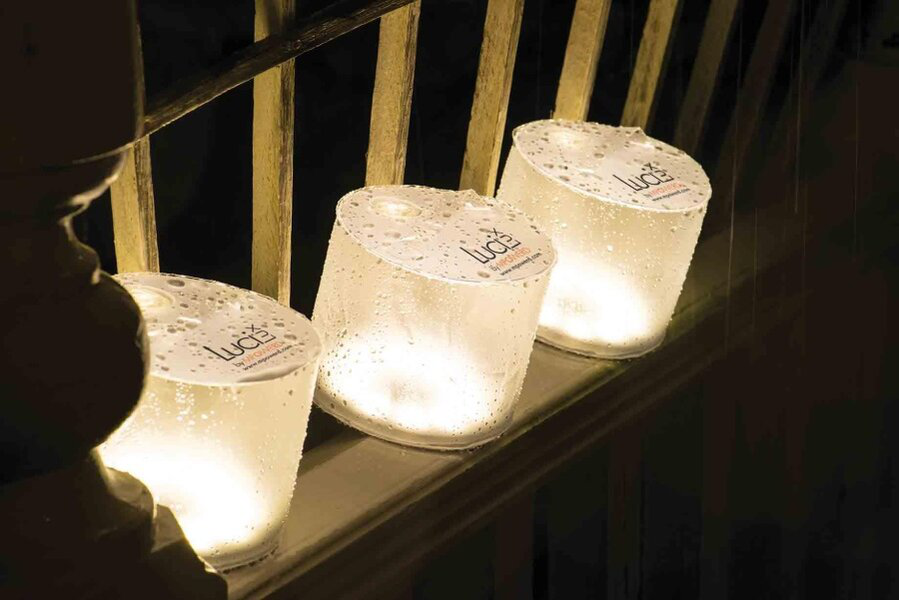 Lightweight and waterproof, make sure they have a dose of sunlight, and they will be ready for anything – anytime, anywhere, any weather.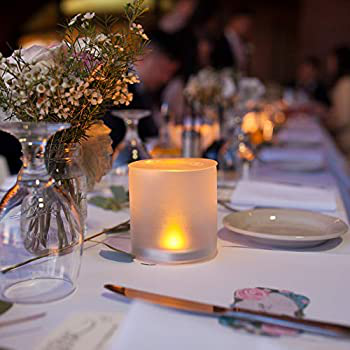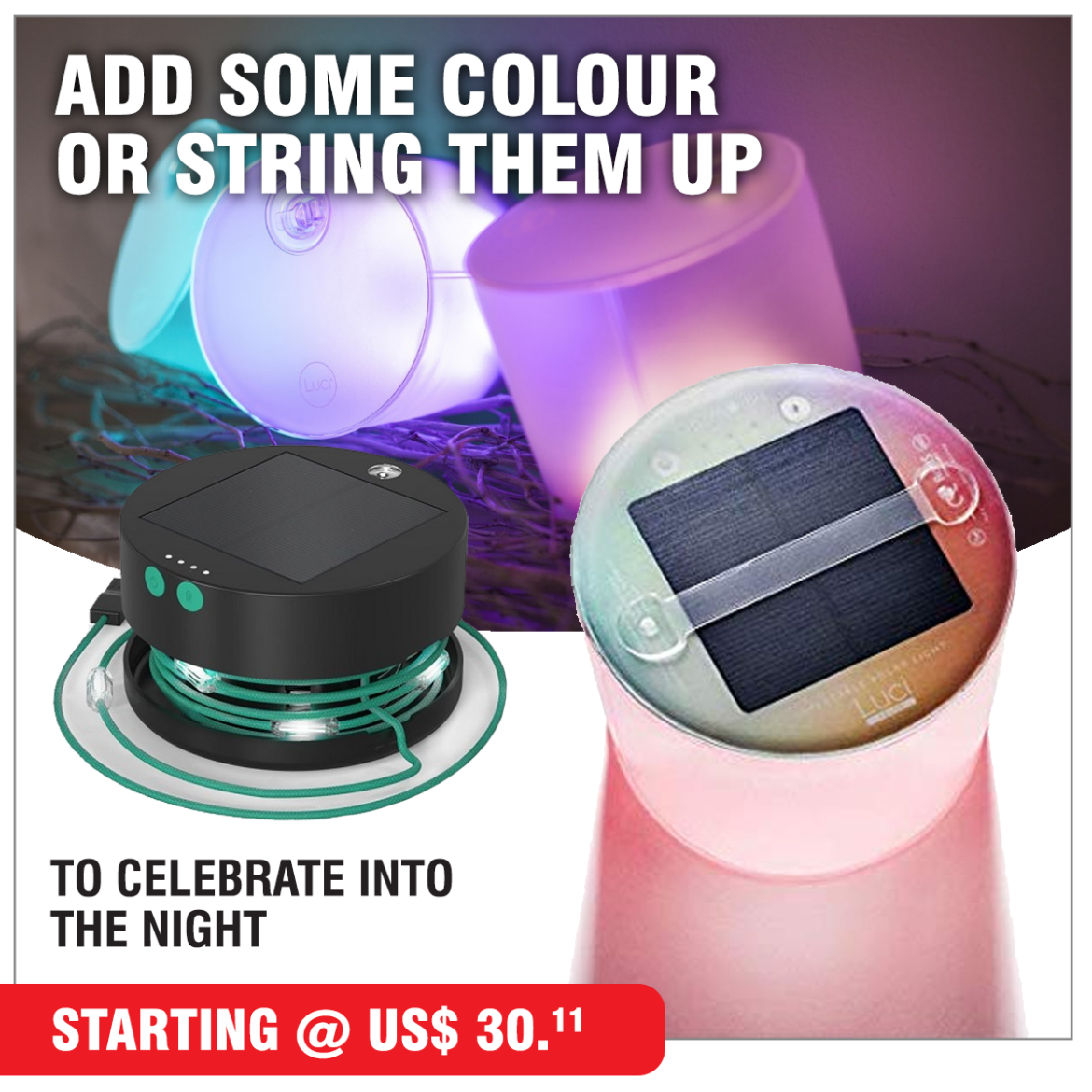 Add soothing pastel-like lighting to your dinner table or cockpit party with the mPower Luci Color Essence Inflatable LED Solar Lantern. Its matte finish diffuses the light and its 10 RGB LEDs produce inviting mood-setting colors (lavender, violet, sky, powder, mint, lime, coral, and rose). Have just one of them shine or let them cycle automatically.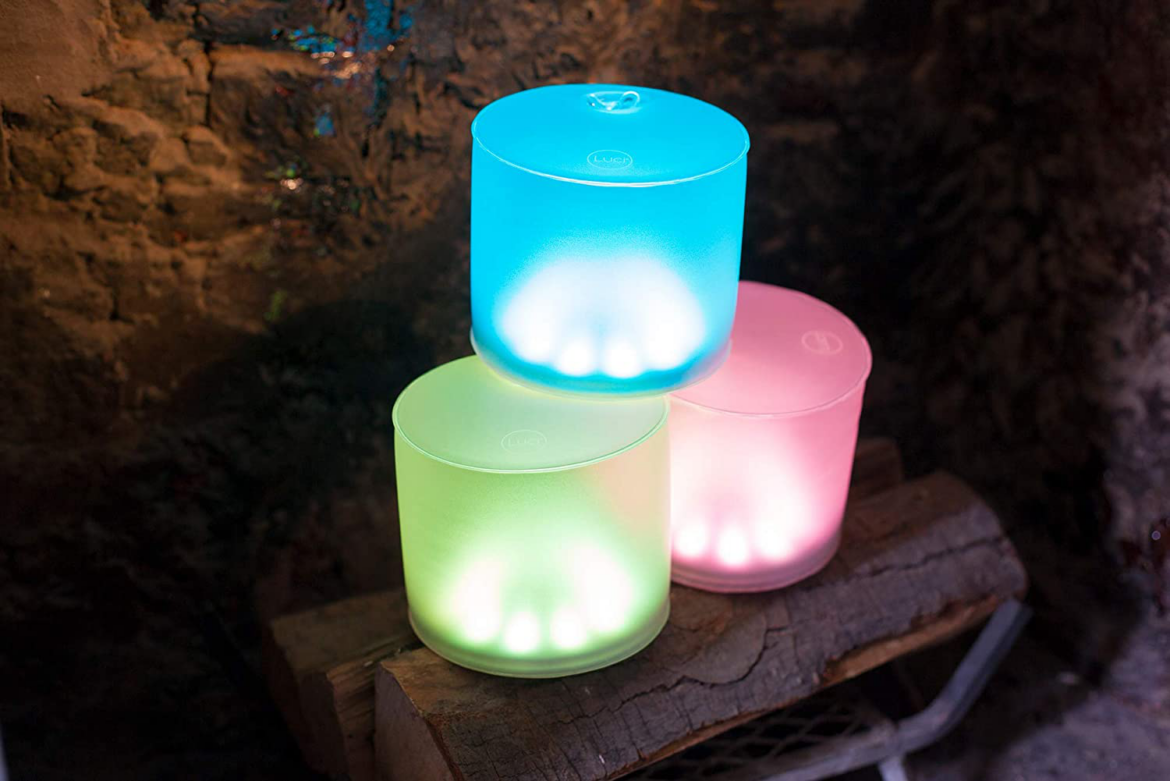 Hidden inside the compact, expandable unit, Luci Solar String Lights pack 100 lumens into 10 nodes on an 18 ft cord. Along with mobile charging capabilities, they will light up your space. Simply twist open to reveal string lights, unravel the cord, string up and shine.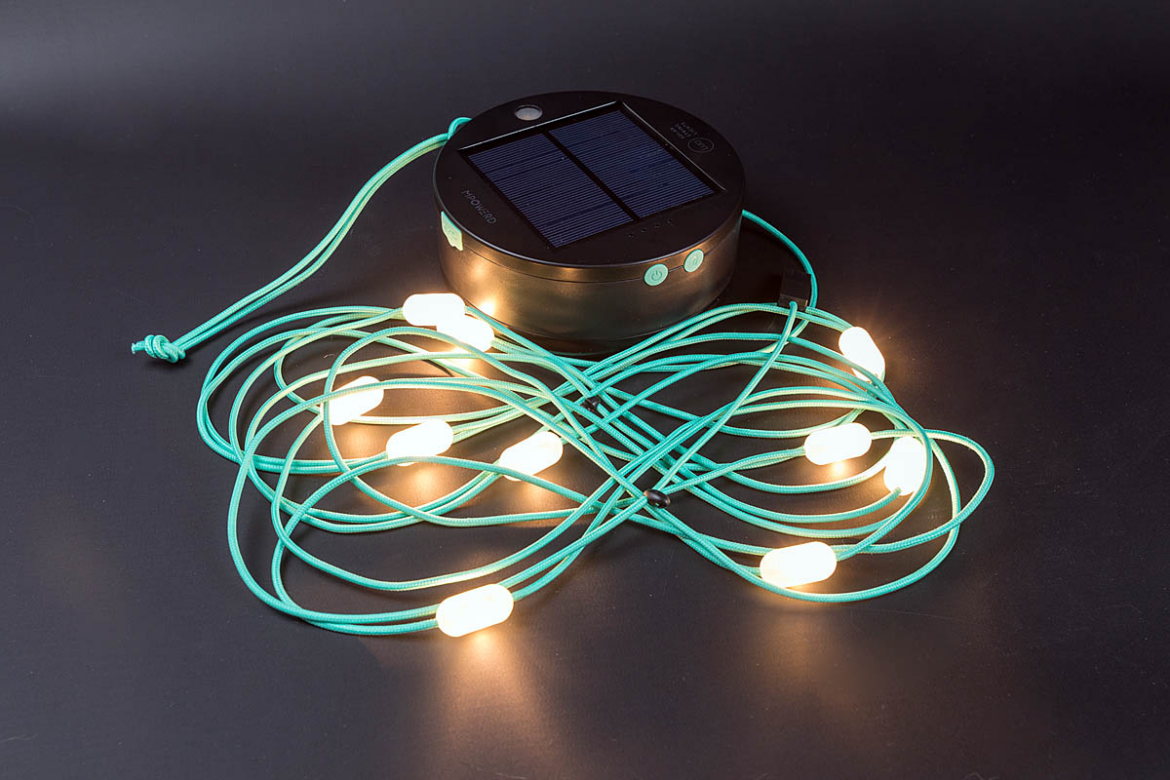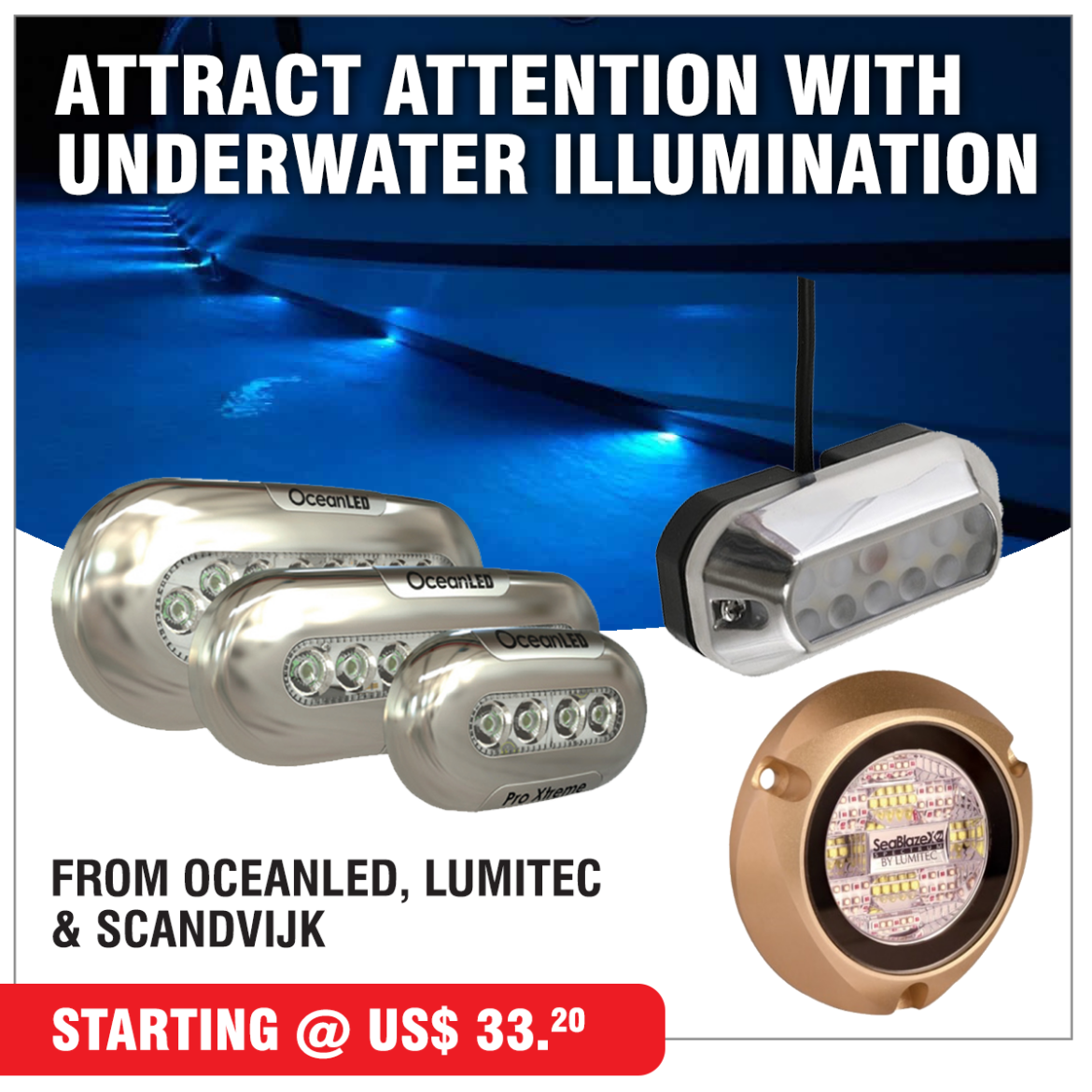 Besides attracting fish at night, underwater lights add drama to the décor of your boat, making it stand out while on the water.
They serve the purpose of lighting things up around the boat, yet they don't inhibit a person's night vision, and this makes it easier for passengers to determine the distance between the boat and the dock when embarking and disembarking. Underwater lights are also useful to help crew spot debris or objects in the water that can damage the boat's hull.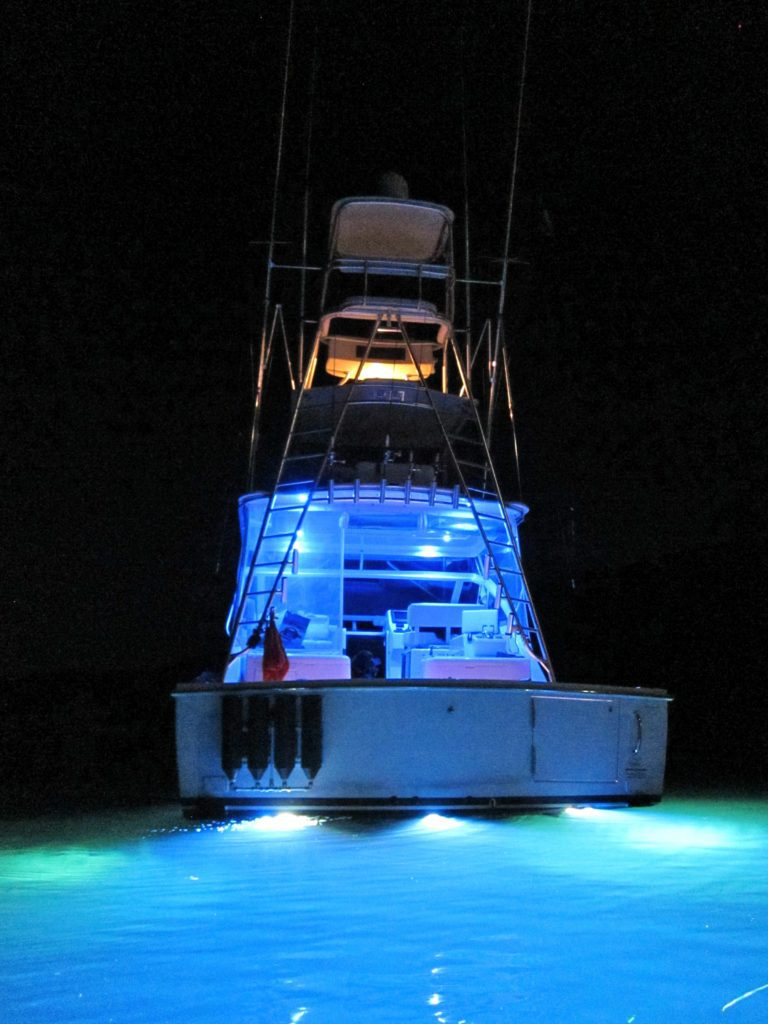 For more info on this subject: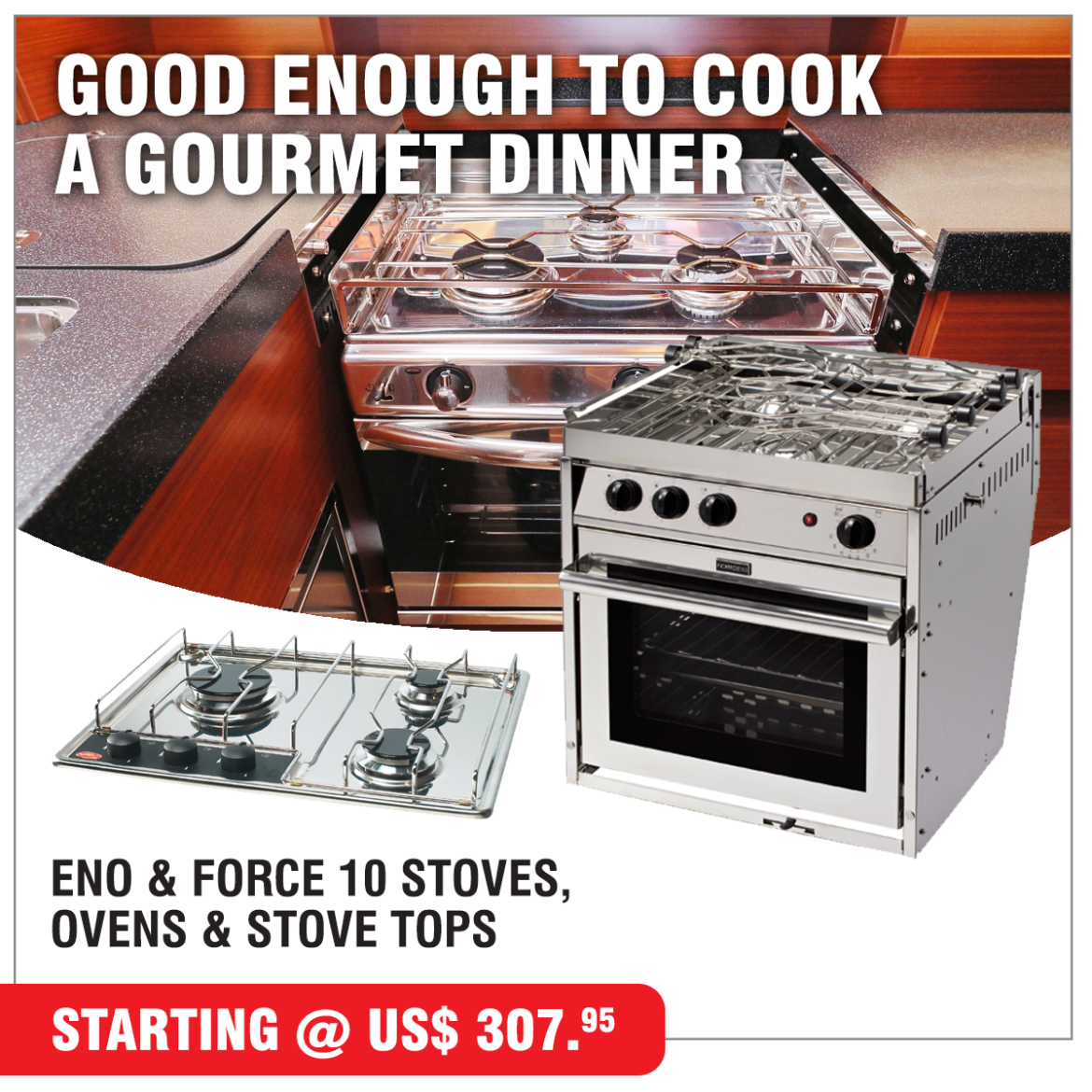 When Grenada suffered a huge electrical storm on Christmas Eve, which then cut electricity to large areas of the island on Christmas day, the off-grid cruising community were the ones still able to cook their turkey, ham and all the trimmings. That is because modern marine stoves can produce a scrumptious meal whether on land, at anchor or at sea. In-built safety components and stylish finishes make them a pleasure to use.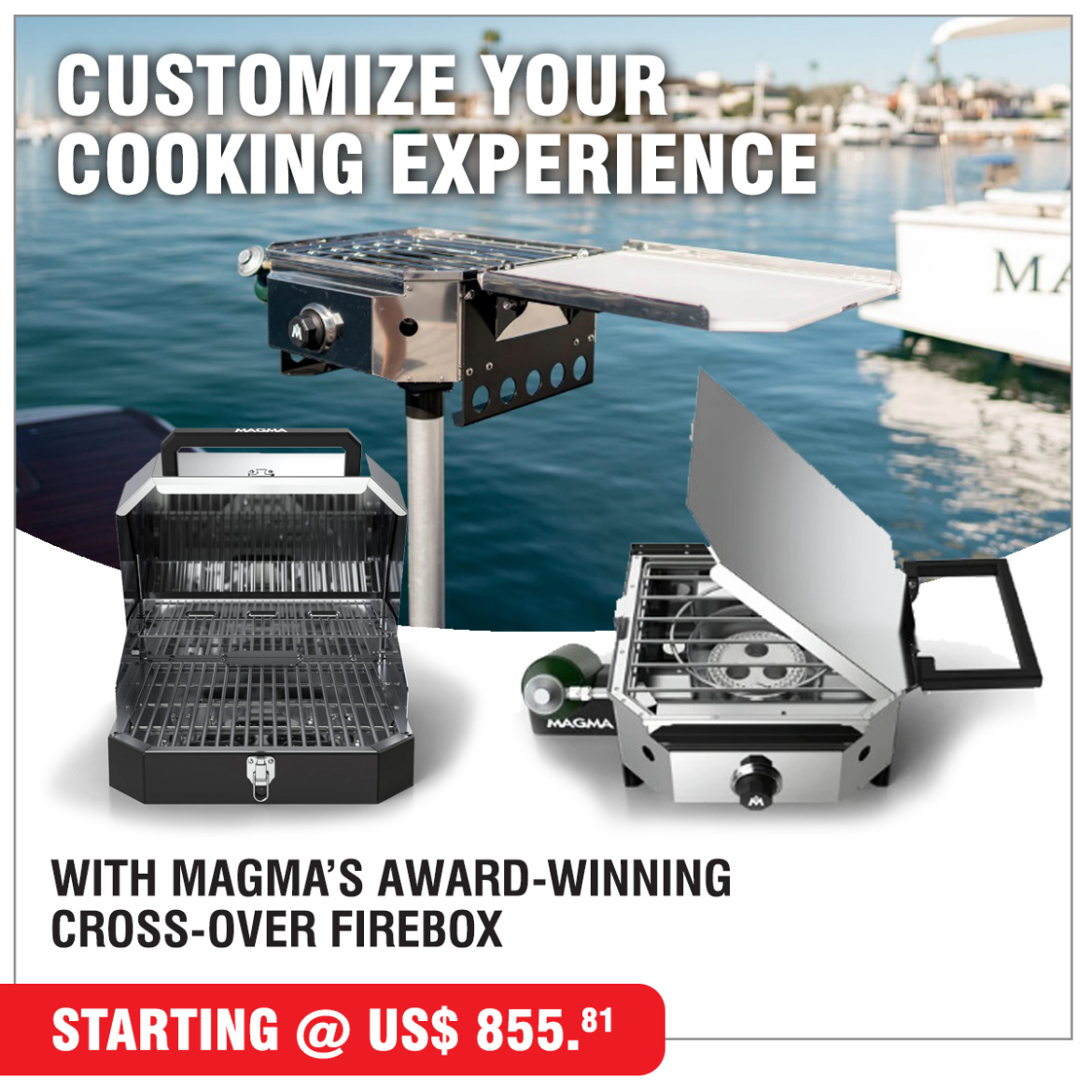 Use Single Firebox as a stove, placing any pot/pan on the cooking grate. It has a 15,000 BTU burner, a built-in wind deflector, and a cradle to hold a 1-lb disposable propane cylinder. The fold-out food preparation shelf has a removable cutting board insert. Add any of the optional, interchangeable toppers to grill, make pizza, or griddle.
The Grill Top, made from marine grade, mirror polished stainless steel, has a cast aluminum base with a diffuser plate for even heat across the cooking surface. Grease is funneled away from the burner into the Firebox containment system. The lid includes a thermometer and locks into place for easy transport.
This Griddle Top is made from cast aluminium and coated with a non-stick finish. An elevated griddle surround keeps food and grease splatter contained, and it has a durable, heat resistant thermal plastic handle.
This Pizza Top is made from marine grade, mirror polished stainless steel with a non-corrosive cast aluminum base. It includes a curved inner liner to melt pizza toppings and cordierite pizza stone for a crispy crust. This marine pizza oven can reach temperatures of up to 700 degrees.
Magma's Cross-over cooking system earned the 2022 Miami Innovation Award from the National Marine Manufacturers Association.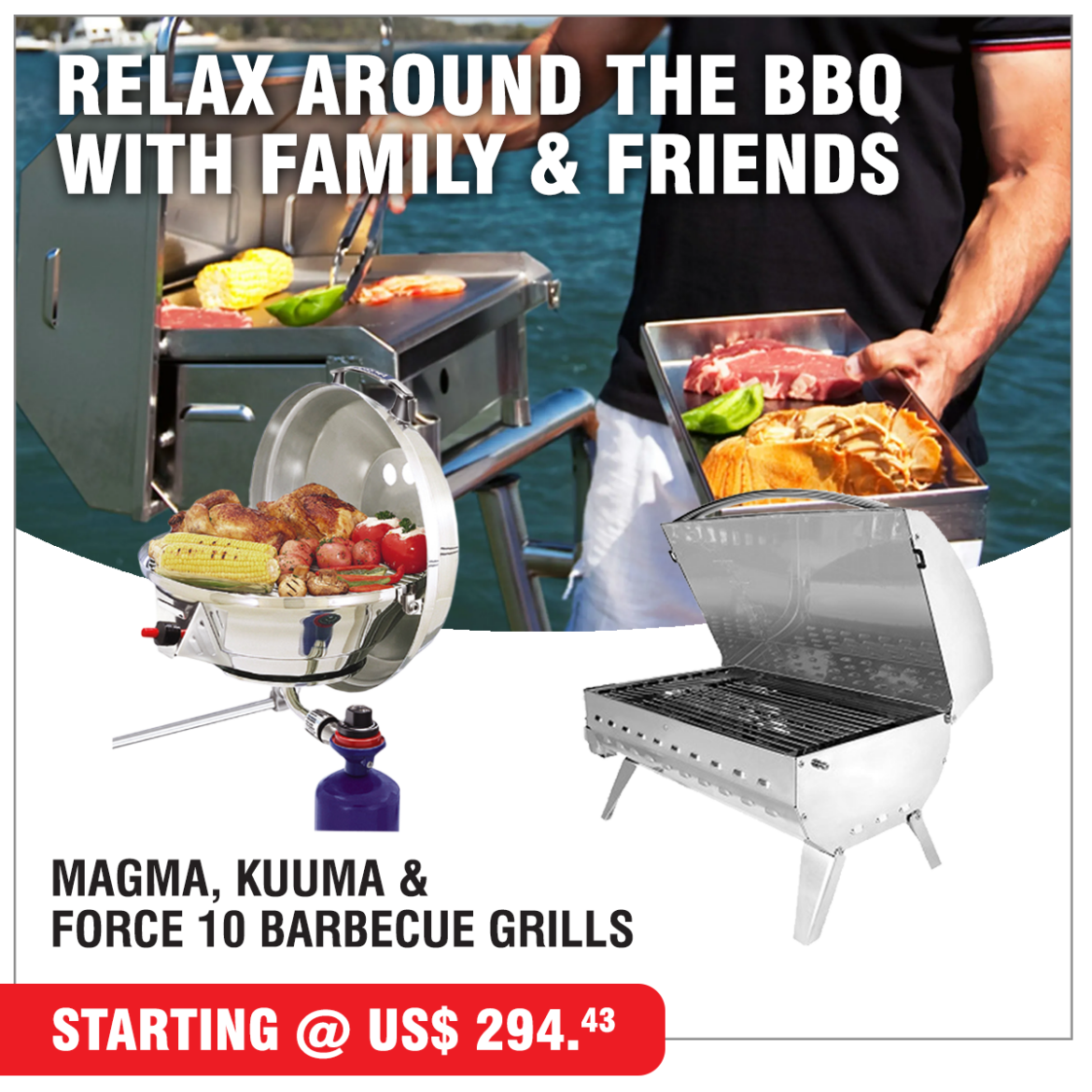 Budget Marine stocks gas and charcoal barbecues ranging from compact and portable to party size and gourmet with primary and secondary grilling surfaces for searing, slow cooking, or warming. These grill units and their accessories such as mounts, covers, grill trays, LED grill lights and cookware, make great gifts the whole family can enjoy.
The original kettle grill has been a cruiser's favorite for many years and now rectangular grills offer even more options with "all the bells and whistles". Built to withstand harsh marine environments, they are also perfect for RVing, beach parties, patio or deck grilling, and on occasion have been known to roast a turkey.
There is nothing like a lantern to create an inviting ambience.
The ingenious Thermologi JOI light doesn't use batteries, solar or plug-in electricity to create its light. Instead, thermoelectric technology converts a temperature difference into electricity, using the common tea light candle!
The Aqua Eco-Emergency LED lantern delivers over 100 hours of continuous reliable lighting without the need for batteries, electricity, sunlight, or liquid fuel. Powered by a renewable magnesium fuel cell – all you add is salt and water, allowing you to generate power anytime, anywhere.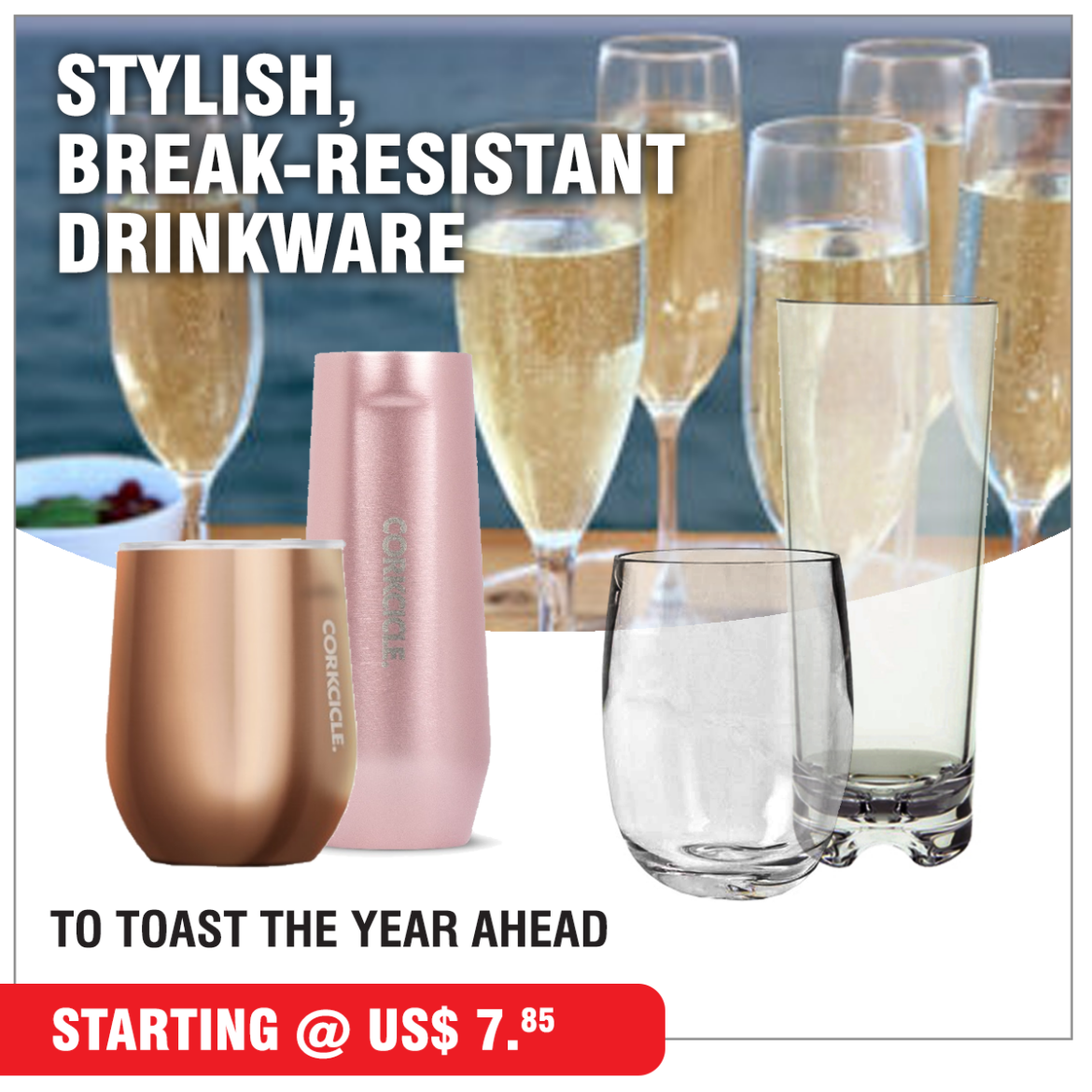 To see our full range, please click on one of the following links.
---
---
---