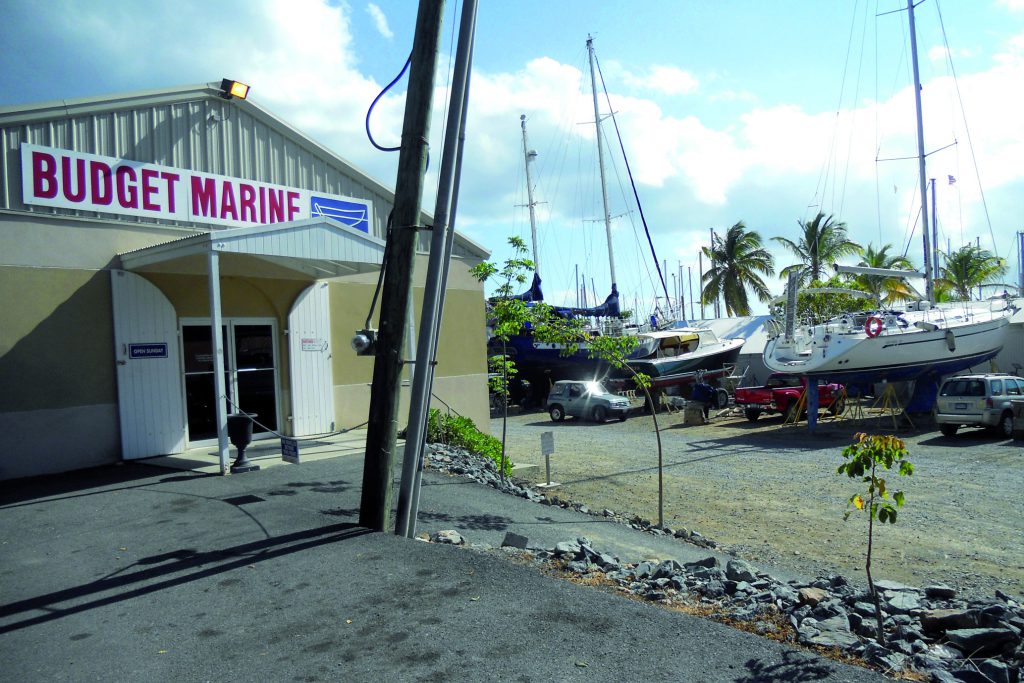 Budget Marine
St. Thomas
Budget Marine St. Thomas
6198 Estate Frydenhoj
St. Thomas, VI 00802
U.S. Virgin Islands
Tel: +1-340-779-2219
Whatsapp: +1-340-474-7253
Opening Hours
Monday: 8:00-5:00
Tuesday: 8:00 – 5:00 Wednesday: 8:00 – 5:00 Thursday: 8:00 – 5:00
Friday: 8:00 – 5:00
Saturday: 8:00 – 5:00 Sunday: CLOSED
About
Budget Marine, St. Thomas, is conveniently located in the Independent Boatyard. With 3200 square feet, we stock the widest range of boating products and brands in St. Thomas. Our staff is friendly and knowledgeable. Both our duty free status and close proximity to St. Maarten allows us to refresh our inventory often and facilitate special orders.
Accessibility
We have ample customer parking.

Languages
We speak English.
Services
Talk to us about your project – we can give you a starting discount based on the size of your project.
We have a reliable Special Order Service that is quick and efficient for any items you need and can't find in store.
Give one of our Budget Marine Gift Cards: The perfect boaters gift. They are available upon request and can be purchased from the cashier.
Free informational brochures, supplier catalogs, marine trade directories, magazines and newspapers are frequently distributed in our store.
Boatyard Partner
Payment Methods
Cash
We accept US dollars.

Credit Accounts
Customers must open a credit account with Budget Marine St.Thomas.
Credit extended from other locations is not valid here.

Cheques
We accept local cheques.

Credit Cards




We accept MasterCard, Visa, American Express and Discover.

Pricing
The price stated on our website are in US dollars and applies to the St. Maarten location for those customers that are Yacht In Transit, Export Customers or Non Residents that provide proof of this status. Prices in Bonaire will vary due to local taxes and duties as well as different shipping costs. We are committed to giving you the best possible pricing.