Boat maintenance and repair is challenging at the best of times, but especially when far from land in rough conditions, or on the hard in blistering heat and humidity.
While we can't change these conditions and circumstances, having the right tool at hand for the right job reduces the time and effort taken to achieve a good outcome for boat and crew.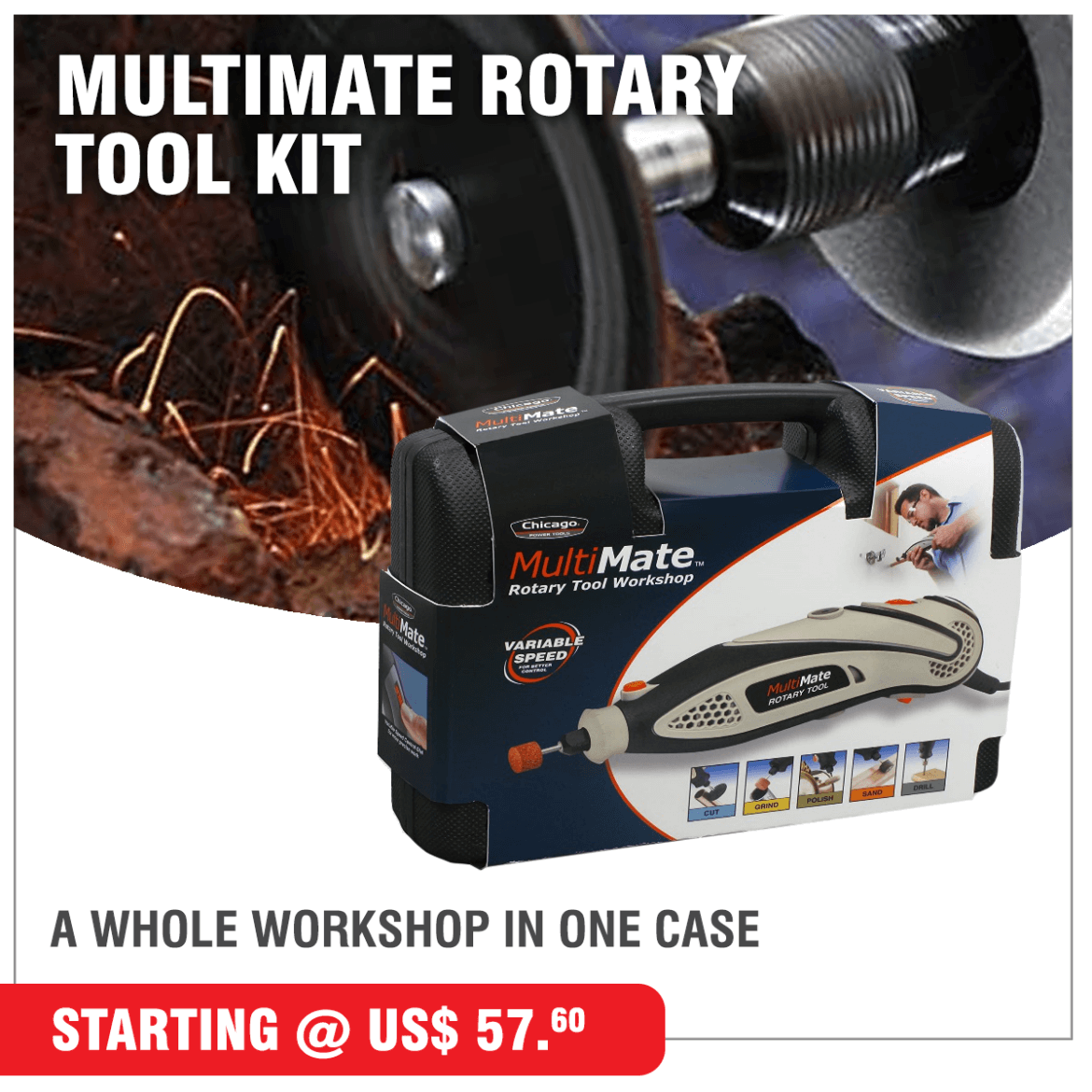 The CHICAGO™ MultiMate™ 3/32″-1/8″ 120 V 1.0 is a Corded Variable Speed Rotary Tool Kit by Allied Tools®. It has a neat storage case and 40 cutting / grinding / polishing / sanding / drilling accessories that can be used on a variety of materials.
This easy to handle, versatile and affordable power tool, with it fast-spinning motor tip, is ideal for many small, precision jobs in tight spaces on a boat or in the home.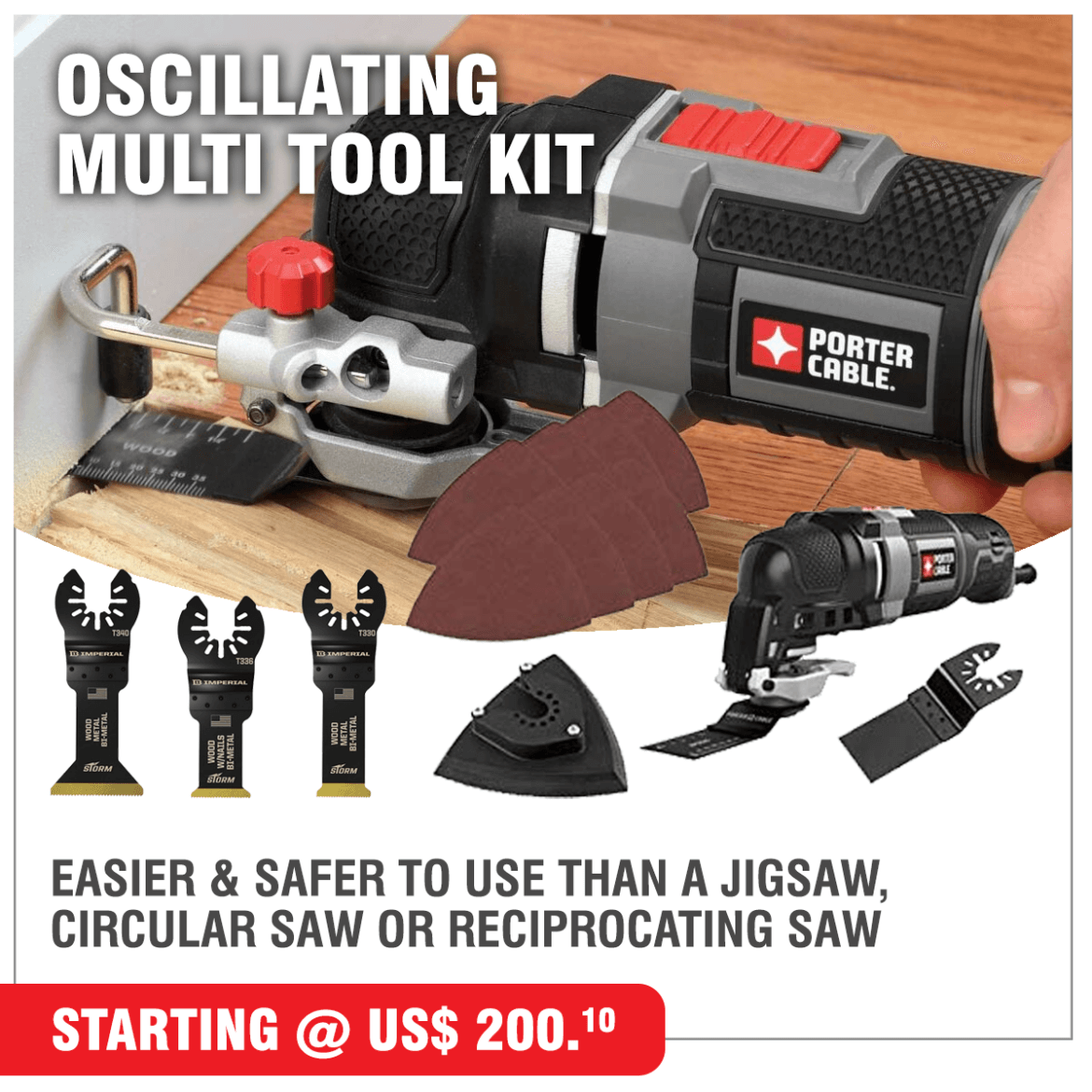 An oscillating tool is a compact, portable power tool that accepts a wide range of interchangeable blades used to sand, cut, scrape, grind, and polish. The blade oscillates back and forth at high speed, slicing through virtually any building material. It also works in narrow spaces, tight corners, and awkward angles.
The Porter Cable 3.0 Amp Oscillating Multi-Tool Kit includes 11 accessories and offers a TOOL FREE SYSTEM blade change for quick adjustments for specific applications without wrenches and bolts. It has a variable speed dial (10,000 – 22,000 OPM and 3 gripping positions (front, middle & rear) to improve comfort.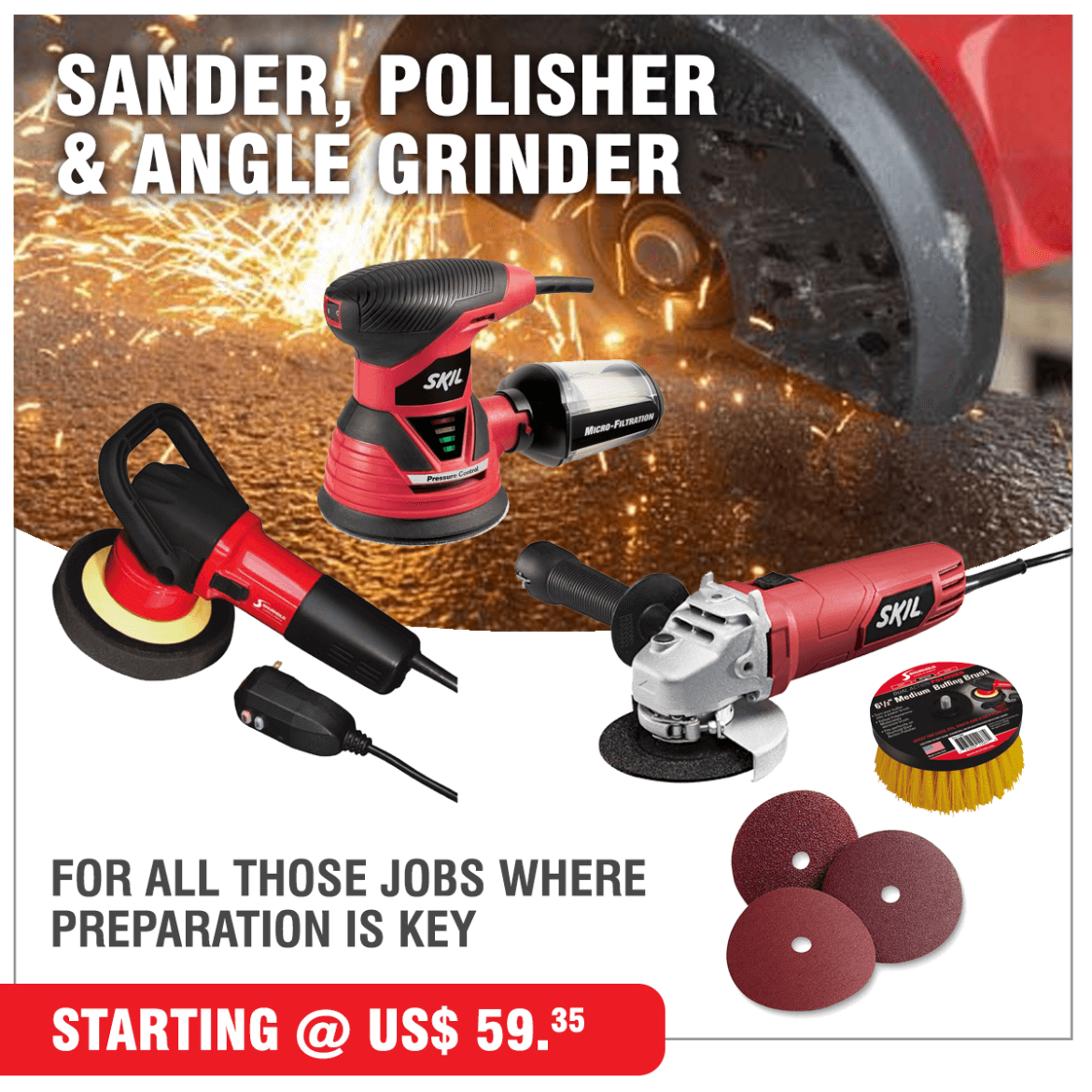 Shurhold's Dual Action Sander/Polisher with 6" oscillating head allows users to achieve the same high gloss, professional finish (without burns or swirls) that the pro's do with a rotary buffer/polisher, but in a unit that less-experienced users can operate. General detail maintenance like waxing and buffing can now be done in half the time, with half the effort and half the amount of product.
For more info on SURFACE PREPARATION, including the use of tools, materials and protective gear required to do a proper job, please refer to our Technical Corner 11.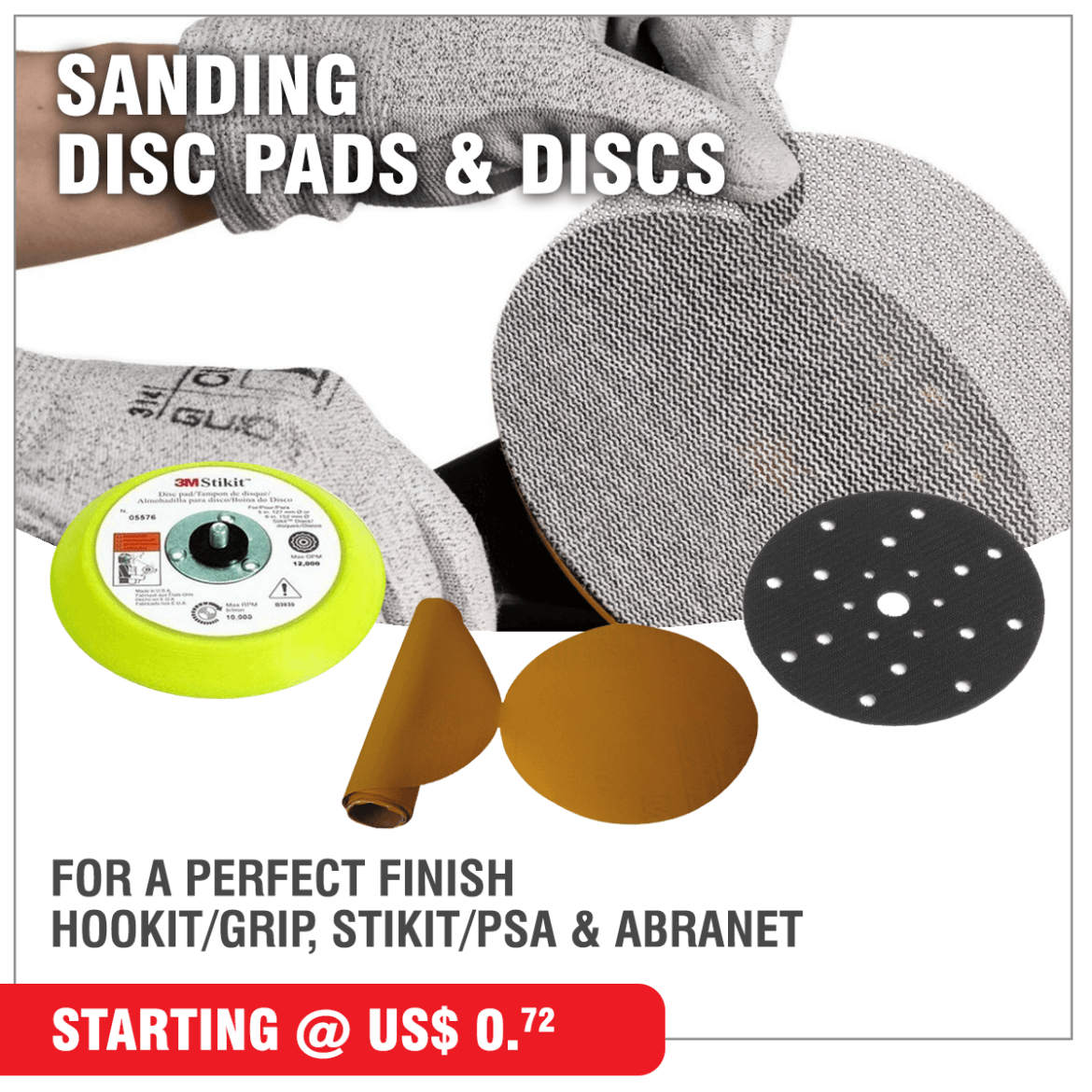 Mirka's Abranet is a dust-free abrasive for sanding primer and topcoat. The sanding disc has a patented design which permits airflow throughout the disc, thereby eliminating clogging and improving your work environment as well as your sanding results. Abranet fits any machine, regardless of the hole configuration.
The most dangerous dust is "invisible dust" that can stay airborne for a long time, building up in the lungs. Paint residue can be highly toxic and dust from hardwood is extremely harmful if inhaled for long periods of time. Therefore, even when using a dust-free abrasive, wearing protective gear is still recommended.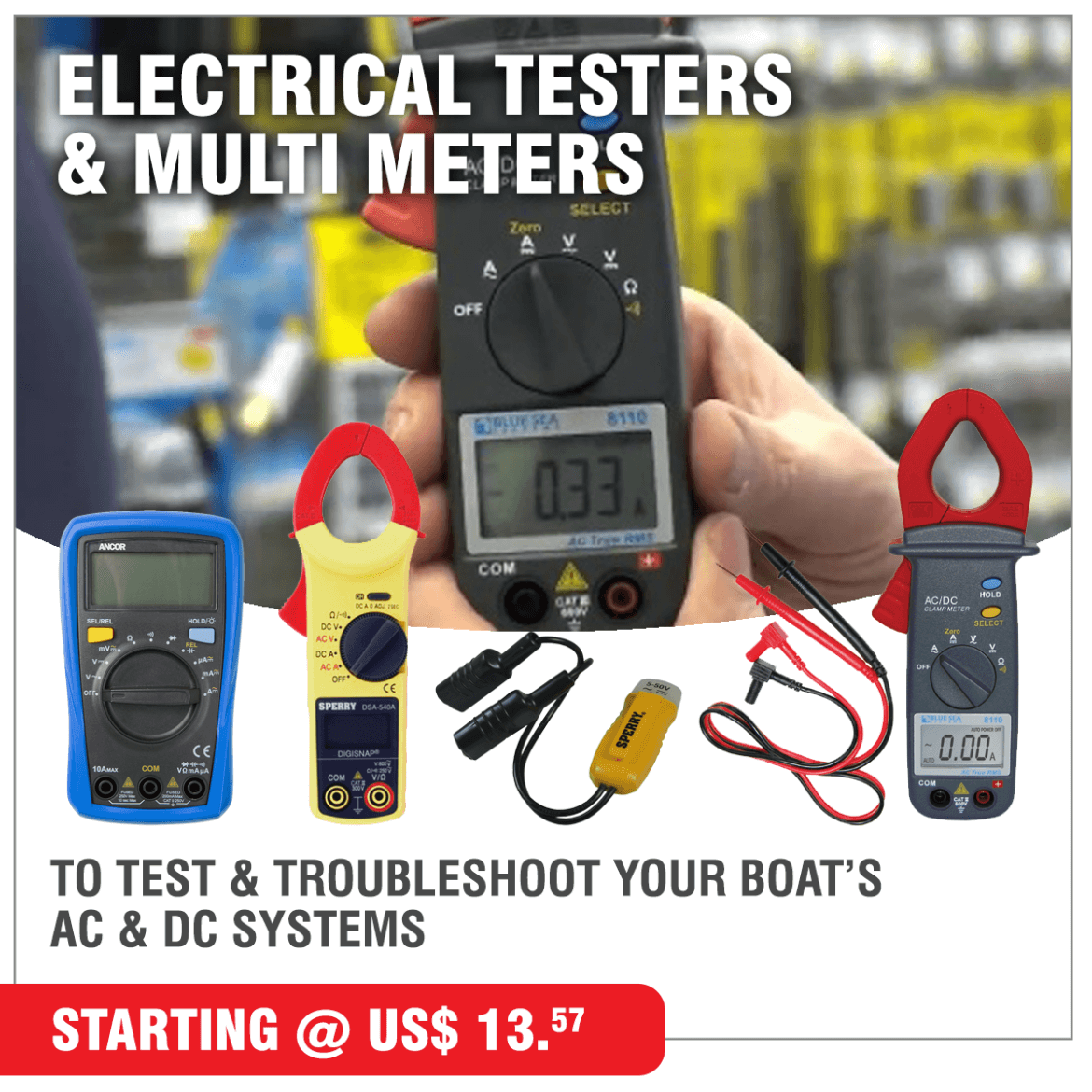 Every vessel requires quality testing devices to ensure quick projects and refits can be accomplished accurately and to national standards.
Blue Sea Systems' Mini Clamp Multimeter 8110 is a complete multi-function, auto range meter that can help boaters troubleshoot AC and DC systems and make routine safety checks. Check alternator, solar panels, or wind generator for correct voltage and amperage output. The clamp feature makes checking amperage easy, with no need to disturb the circuit or contact live terminals.
Ancor's 8 function Digital Multimeter has auto ranging capability that automatically determines the resolution, based on the application. It tests continuity, diodes, resistance, DC volts, AC volts, Micro AC amps & Micro AC Voltage.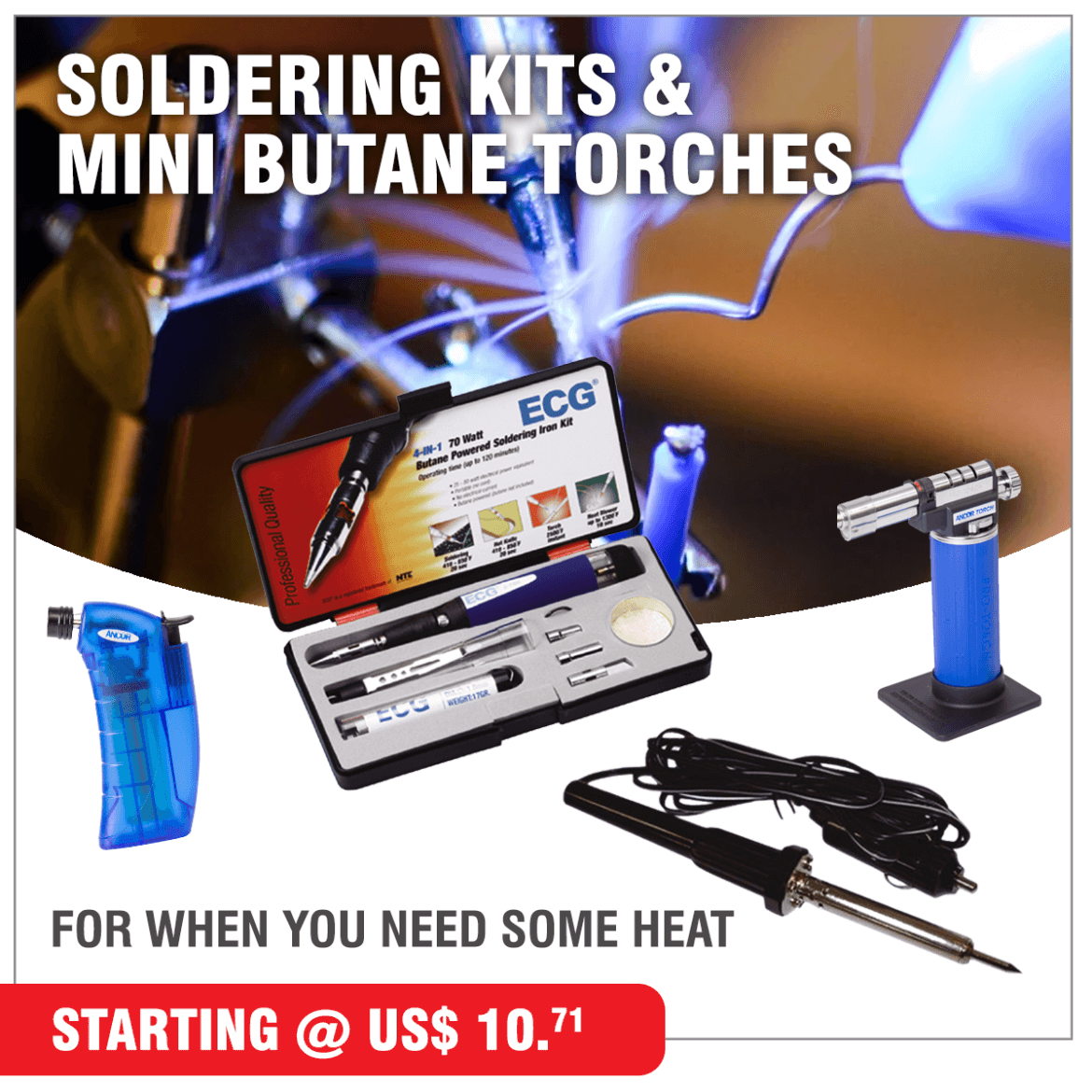 NTE Electronics' cordless, butane powered soldering iron can be used as a torch, hot blower, and hot knife. Ready to use within 20 seconds. Approximate temperature soldering iron +410°F (+210°C) to +850°F (+454°C) and as a torch +2500°F (+1300°C). Operating capacity 120 minutes at mid setting (one gas filling).
Ancor's pocket-size butane torches with piezo electronic ignition system, are powered by a disposable cigarette lighter or refillable butane fuel cell – very handy for small heat shrinking and rope cutting/sealing jobs.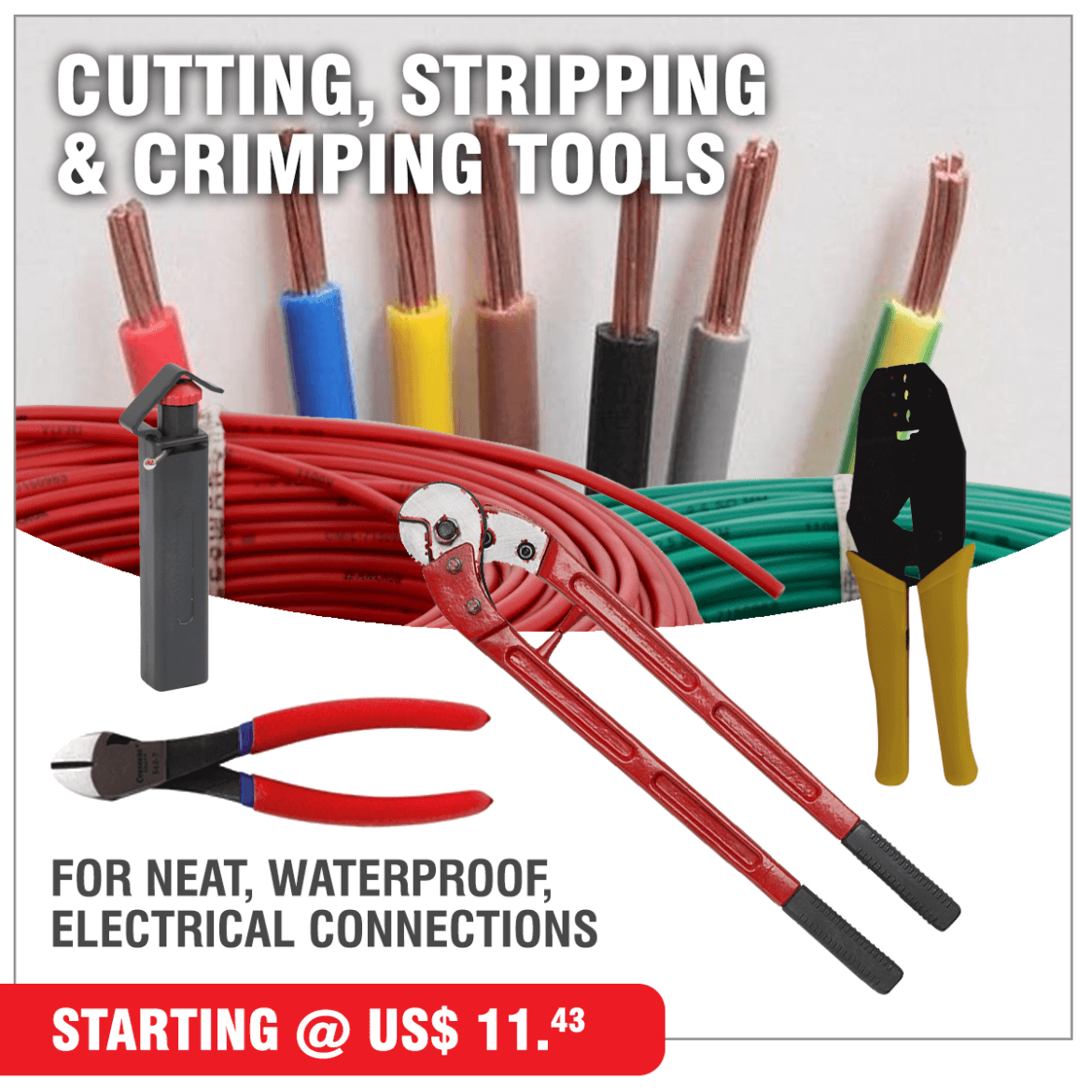 Find Ancor's top quality heat shrink tubing, crimp connectors, ring and spade terminals, disconnects, butt splices, copper tinned lugs and more, at all our Budget Marine stores.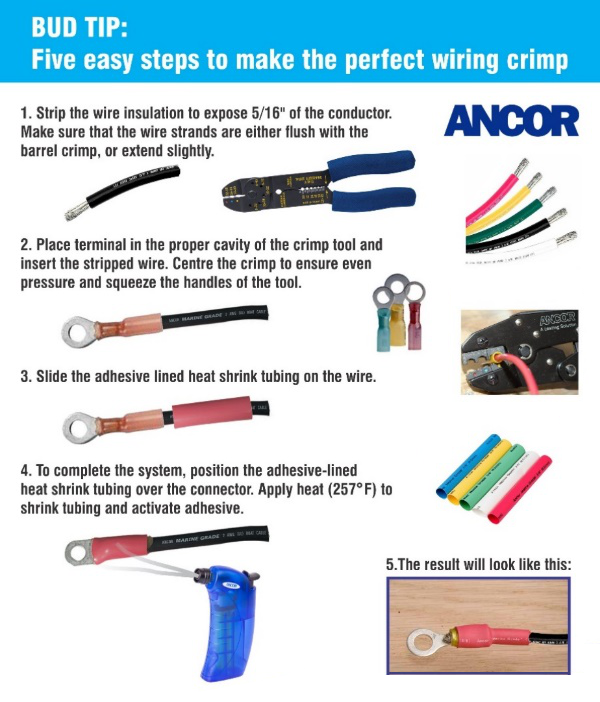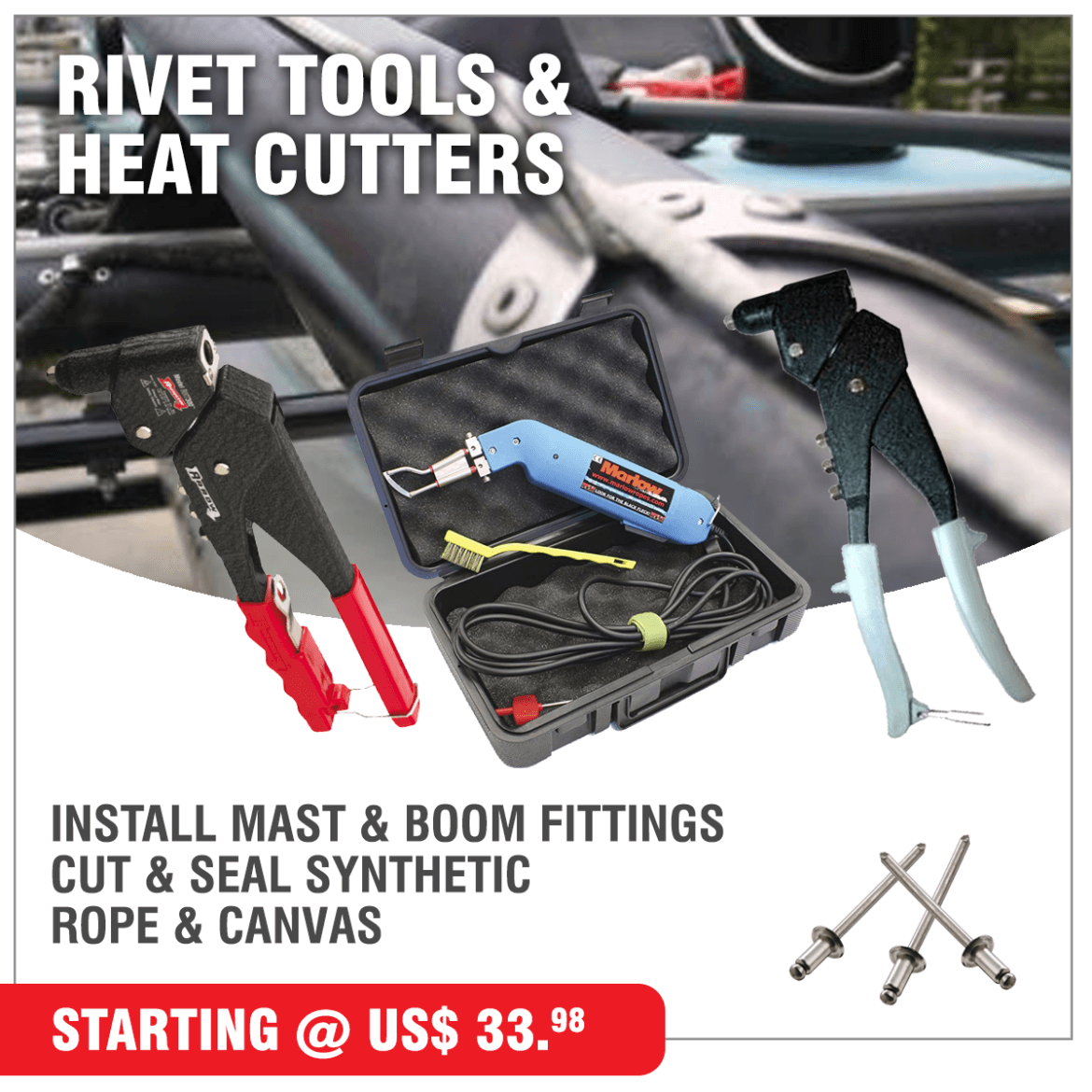 Rivets grip thin material tenaciously, pulling out only after the metal has distorted. They are preferred when access to the back of the fastener is reduced, or zero, or when material thickness is insufficient to get enough thread to take the load (1/8" / 3 mm or less).
Rivet Guns shown above take rivets up to 3/16" or 4.8 mm (the most common range available). Depending on the load involved, a heavy duty, high leverage gun may be required to set larger rivets (1/4" / 6 mm).
Monel Rivets are made of an alloy that reduces electrolysis and so are essential for attaching parts made of dissimilar metals (e.g., SS & Al). They are stronger than aluminium rivets.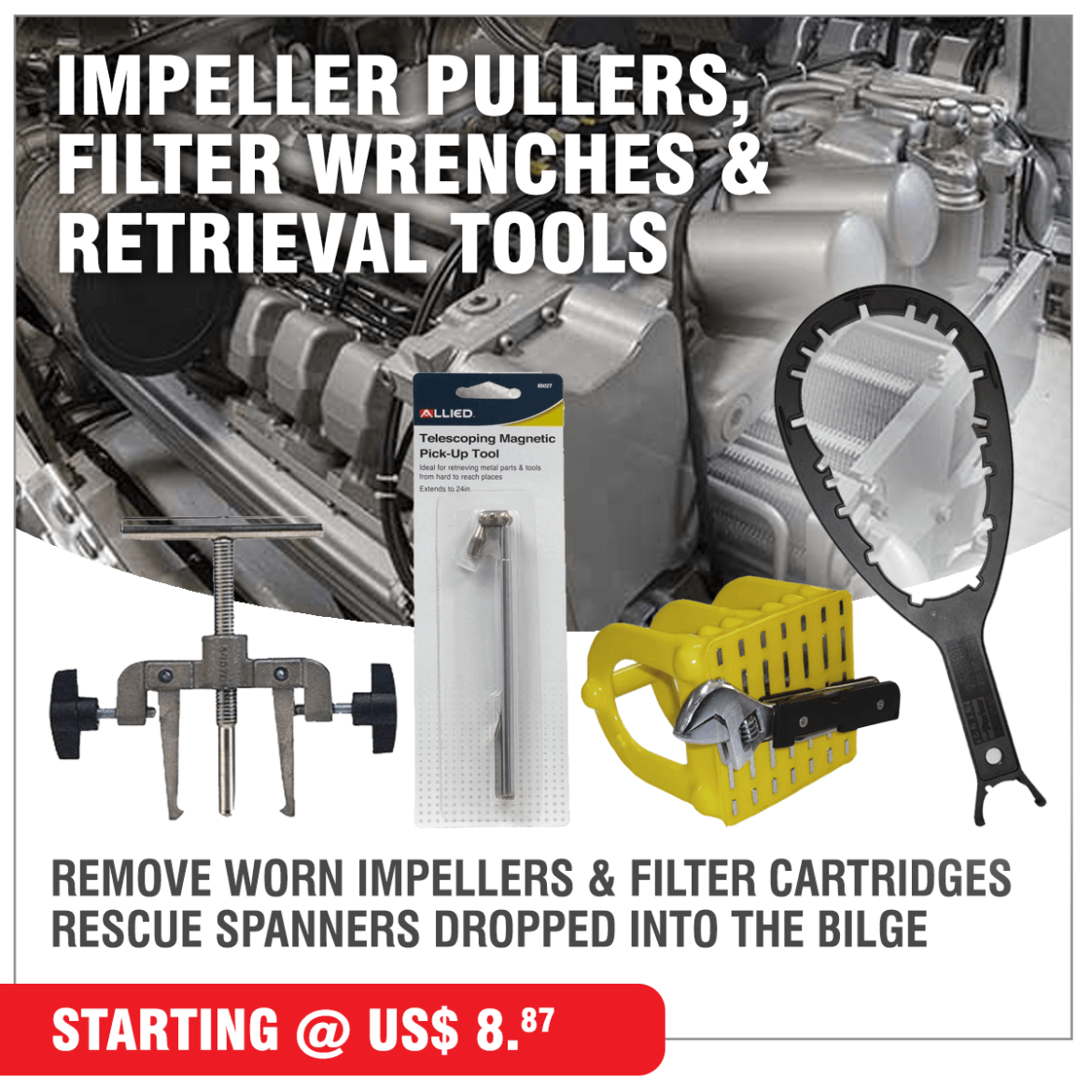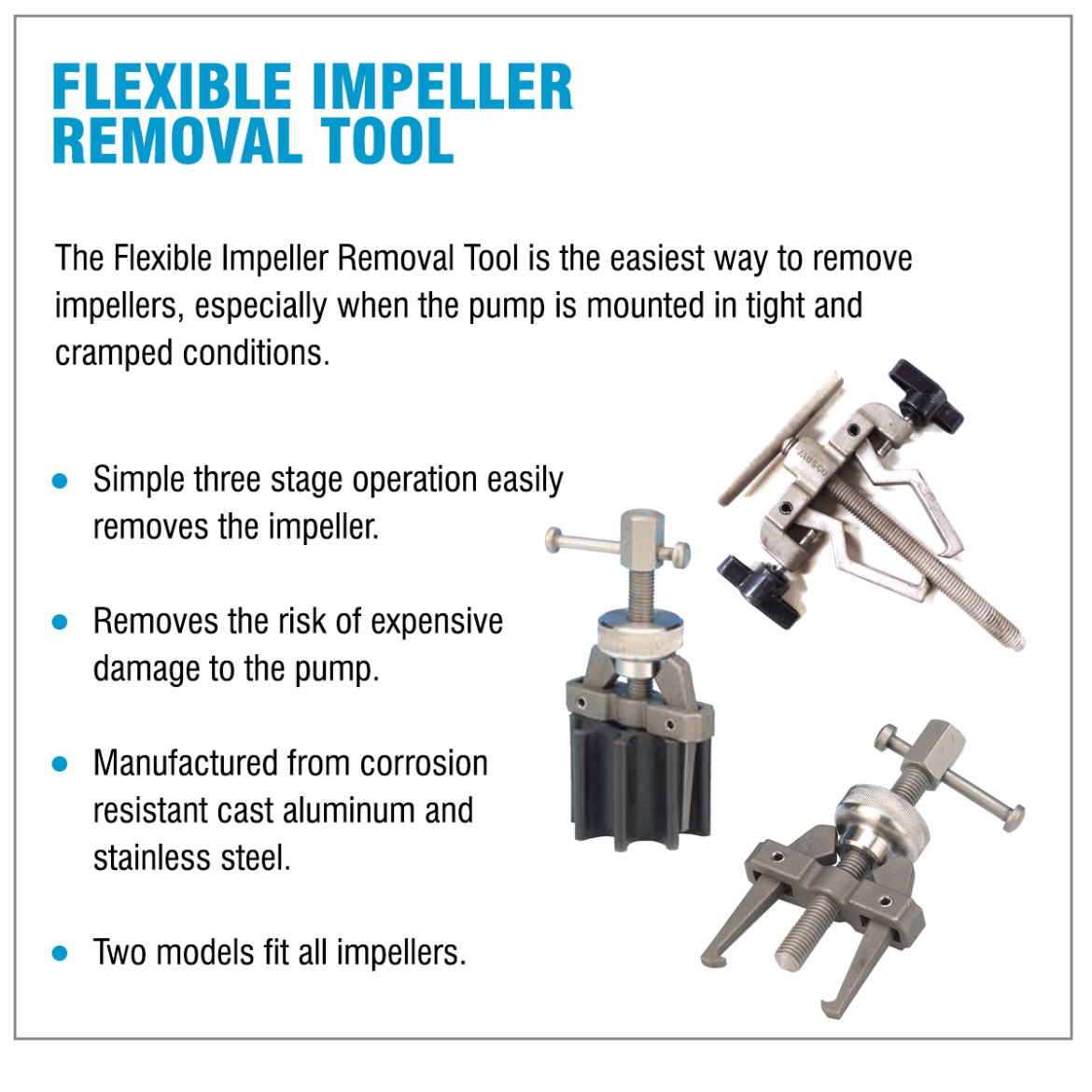 This Technical Corner includes only some the tools necessary for your cruising tool kit. For a more comprehensive list, this video is well worth watching: