Sailors spend a lot of time trying to predict what lies ahead. Whether you need to avoid collision, evade extreme weather, or find fish – marine technology has many ways to alert you, from sophisticated electronics to basic navigation aids.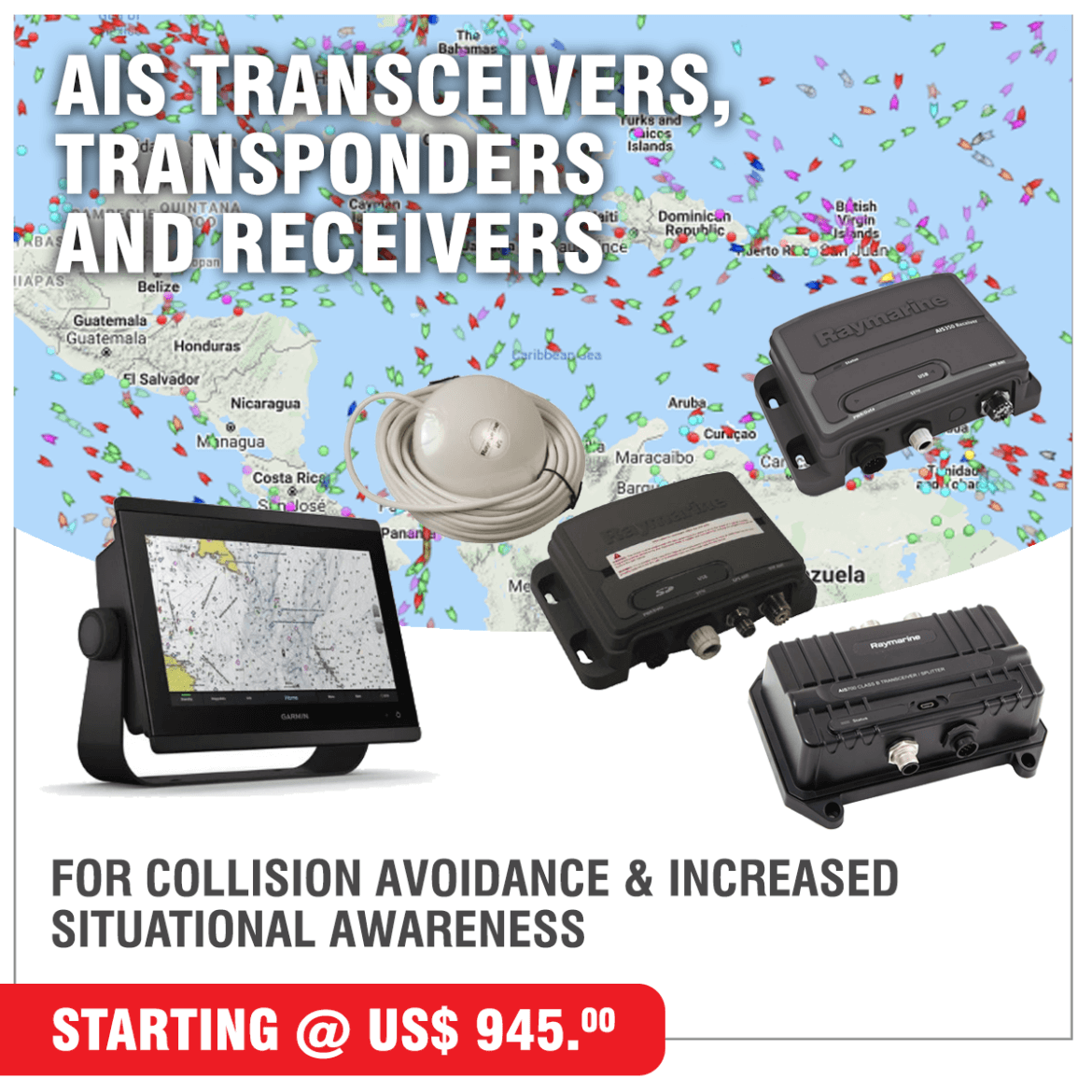 AIS (AUTOMATIC IDENTIFICATION SYSTEM) has become a "must have" for long-distance cruisers, those who move through heavily congested waters, and anyone boating at night or in fog.
AIS units transmit data – vessel name, callsign (MMSI), position, COG and SOG, that can be displayed on your networked multifunction display (MFD) or on a dedicated display unit. VHF radios are also available with built-in AIS.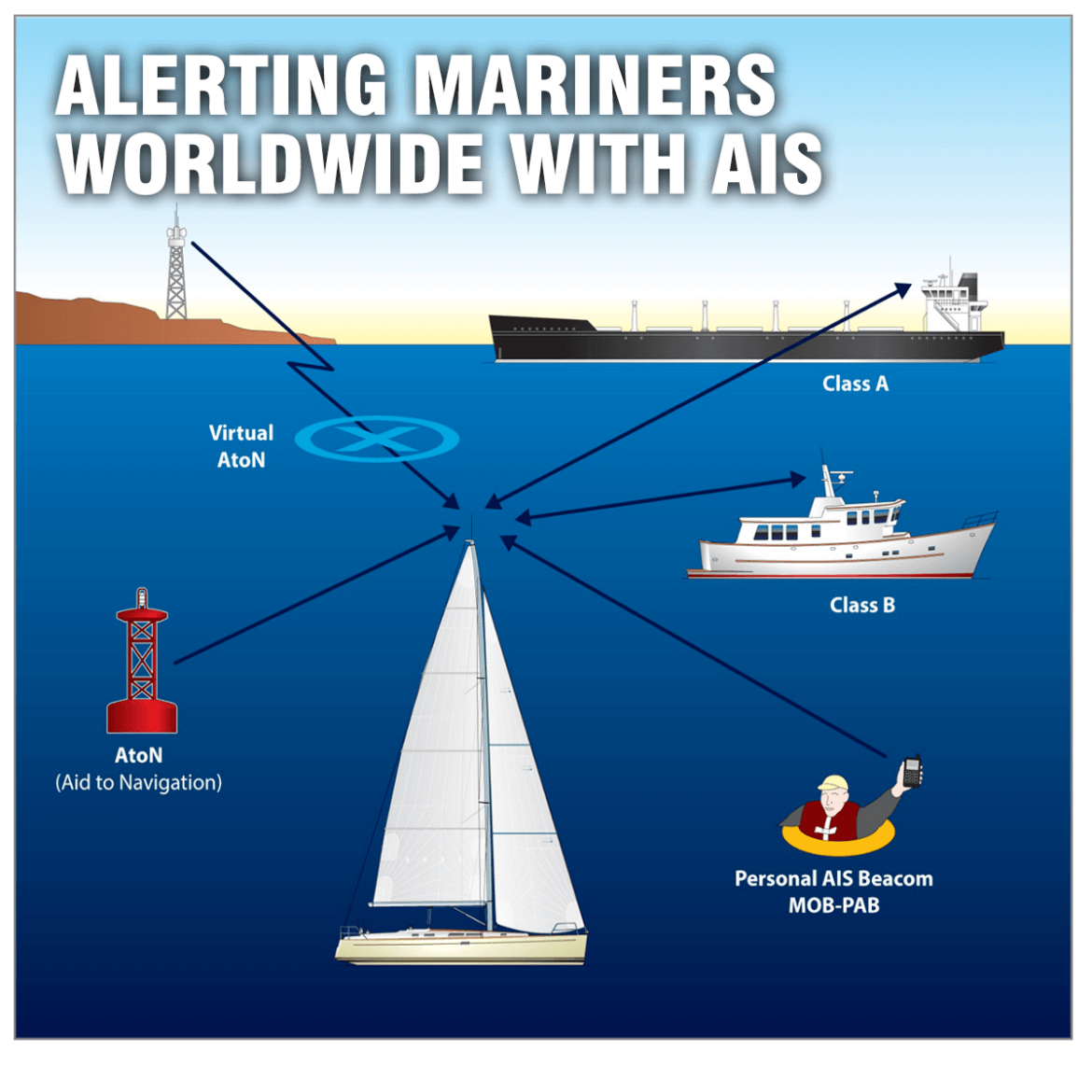 AIS Class B – the choice of most leisure sailors. AIS Transceivers/Transponders that receive and transmit vessel data, or Receivers that only receive data (You see what other vessels are doing but they can't see you).
Search and rescue AIS is now being integrated into personal MOB allowing any nearby vessel equipped with AIS to join in search operations, greatly increasing the chances of rescue.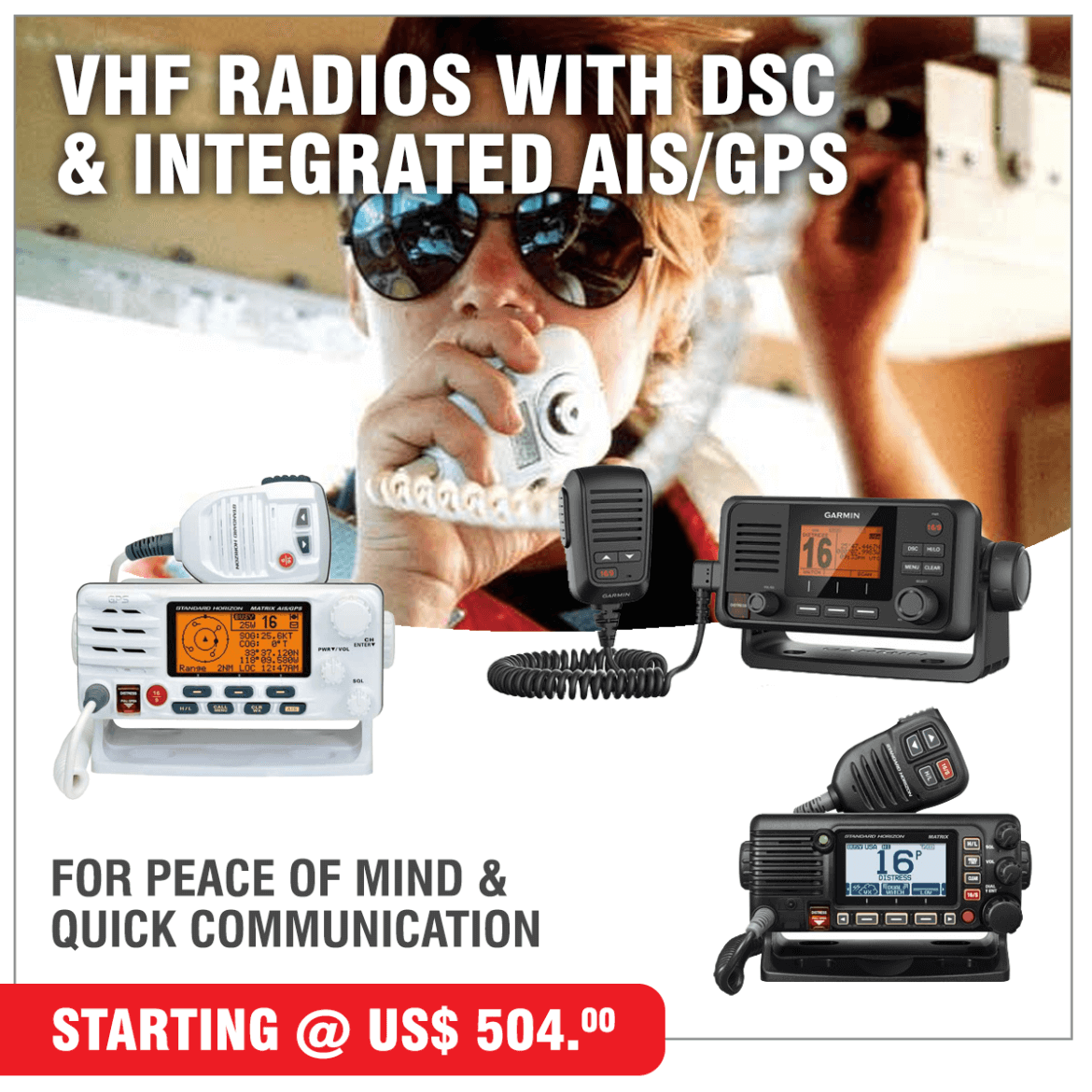 These radios really do have it all. However, if you regularly travel in congested waterways and crowded harbours, you may find the information on a small screen too cluttered to read easily.
Deciphering marine traffic on a stand-alone AIS display unit, or on a large multi-function display screen, may be preferable.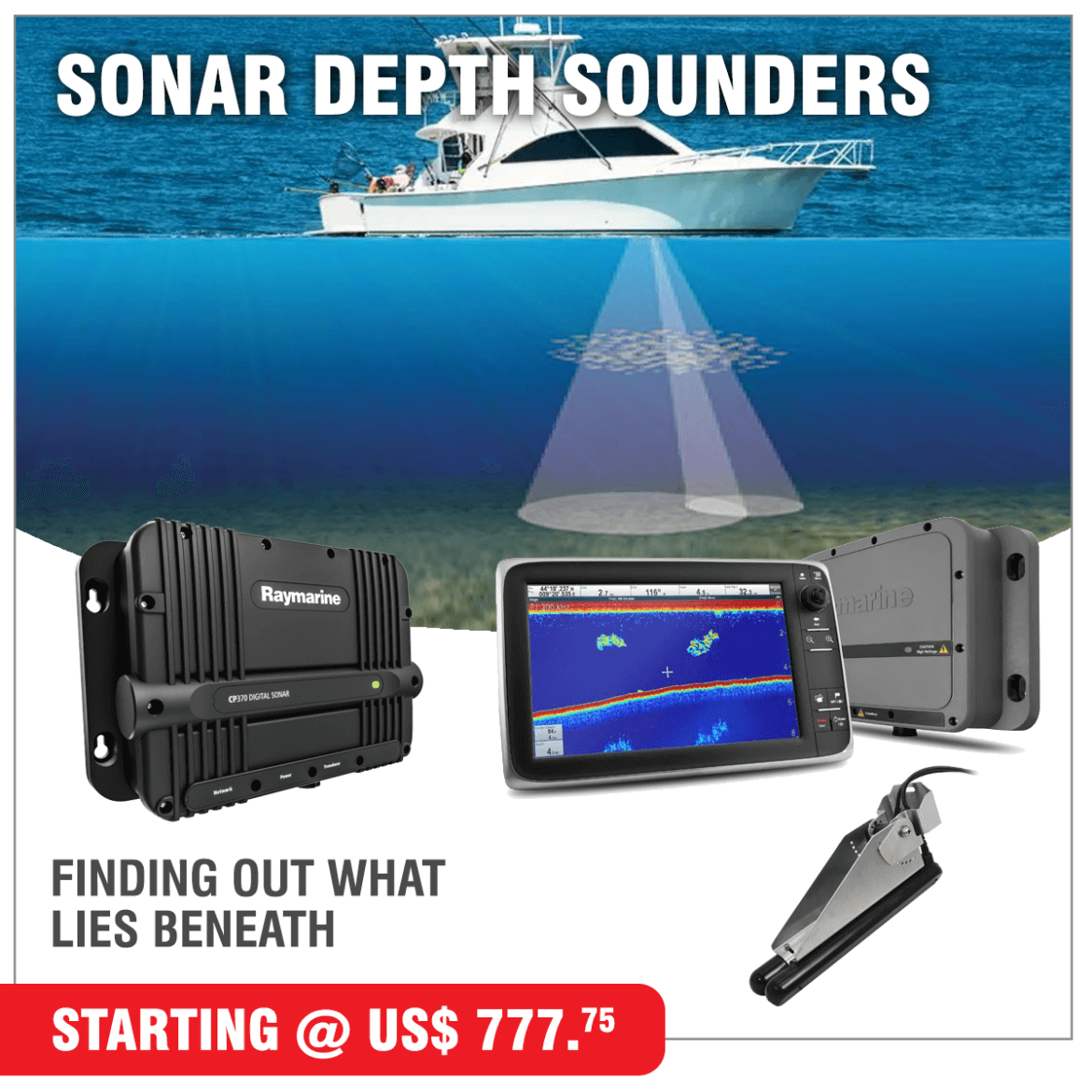 The purpose of basic depth sounders is to measure water depth and to some extent, indicate the type of bottom, whereas fish finders provide much more information. However, these functions can overlap as you shift towards advanced devices.
To make sure your depth sounder system works well at different angles and speeds, check out this useful link showing the best position for a transducer on different boats: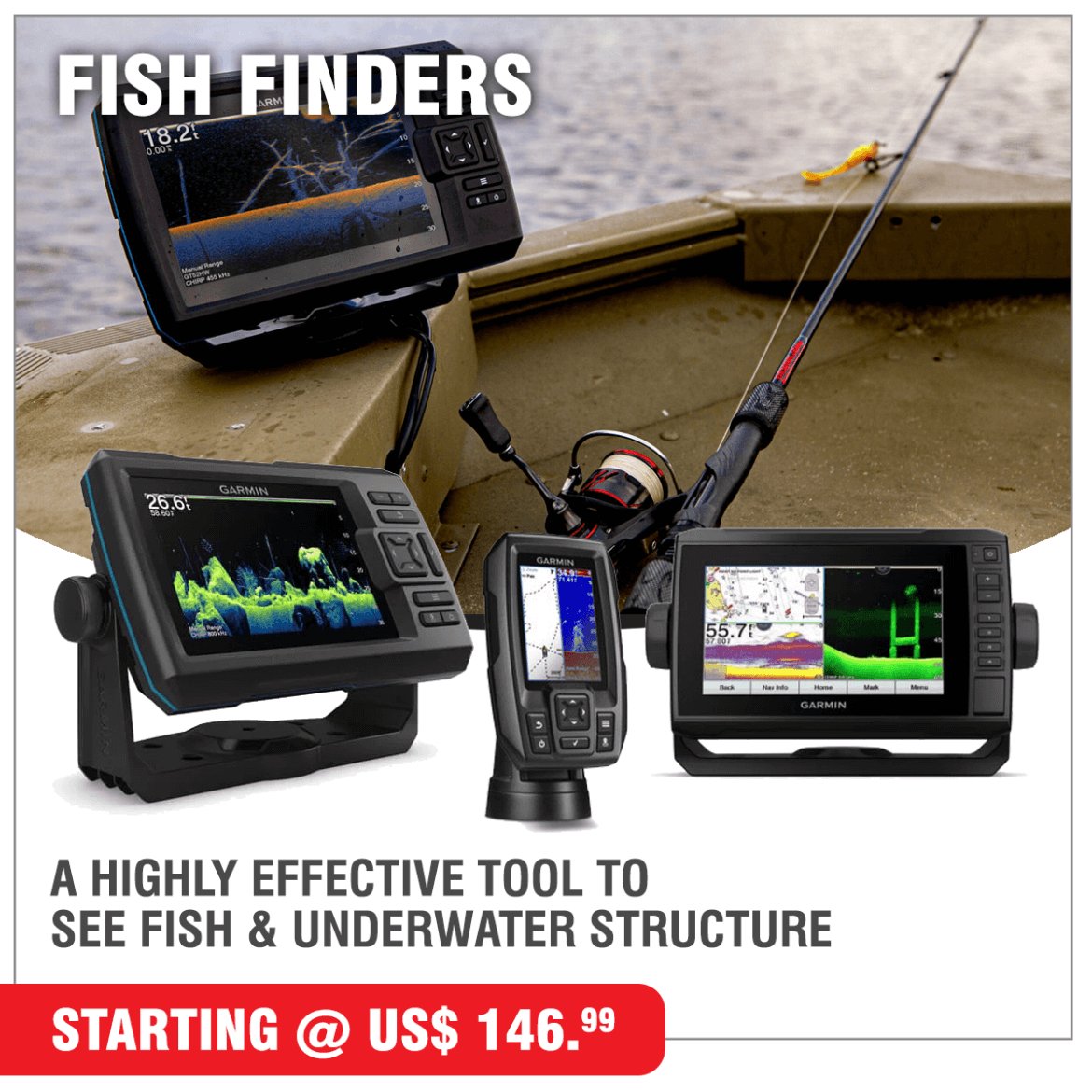 Fish finder technology has improved dramatically over the past 15 years, resulting in a wide variety of fish finder types that provide many ways to view the underwater world, such as 2D, Down Scan, Side Scan and Forward Facing, to mention a few.
If you don't find the unit you require in our stock, we can source and order the item specially for you.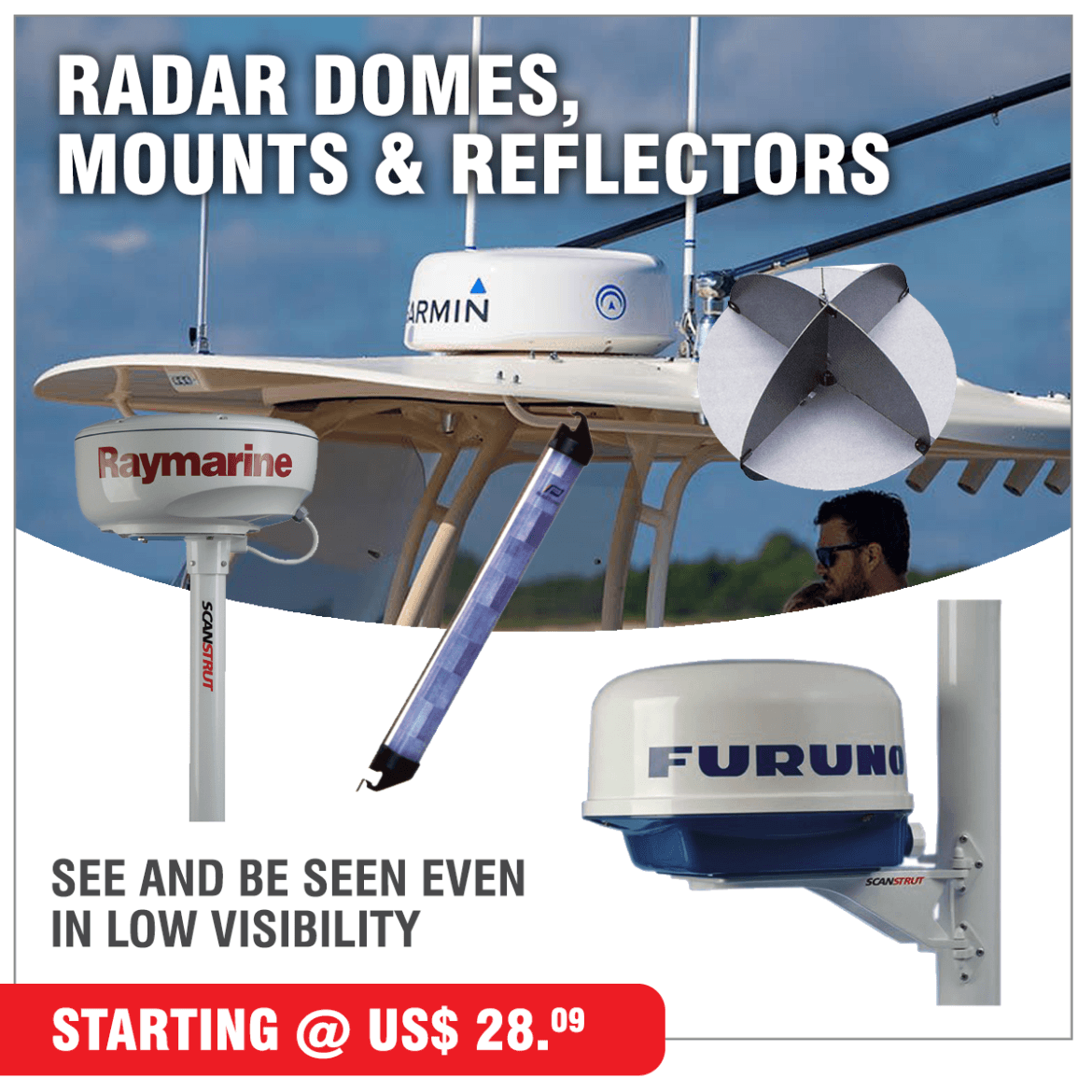 Radar can help detect boats, birds, landmasses, and track weather systems.
Compact, light weight enclosed Radome Scanners have all moving pieces inside an enclosed dome, a popular arrangement on sailing vessels/small boats where sails, rigging, lines, or fishing tackle may get wrapped in a spinning antenna.
GMR Fantom 18x is a solid-state dome radar offering 50 watts of output power for long range and good target detection on the water, even at high speeds. Equipped with Garmin's signature MotionScope™ technology, it detects and highlights moving targets in different colours.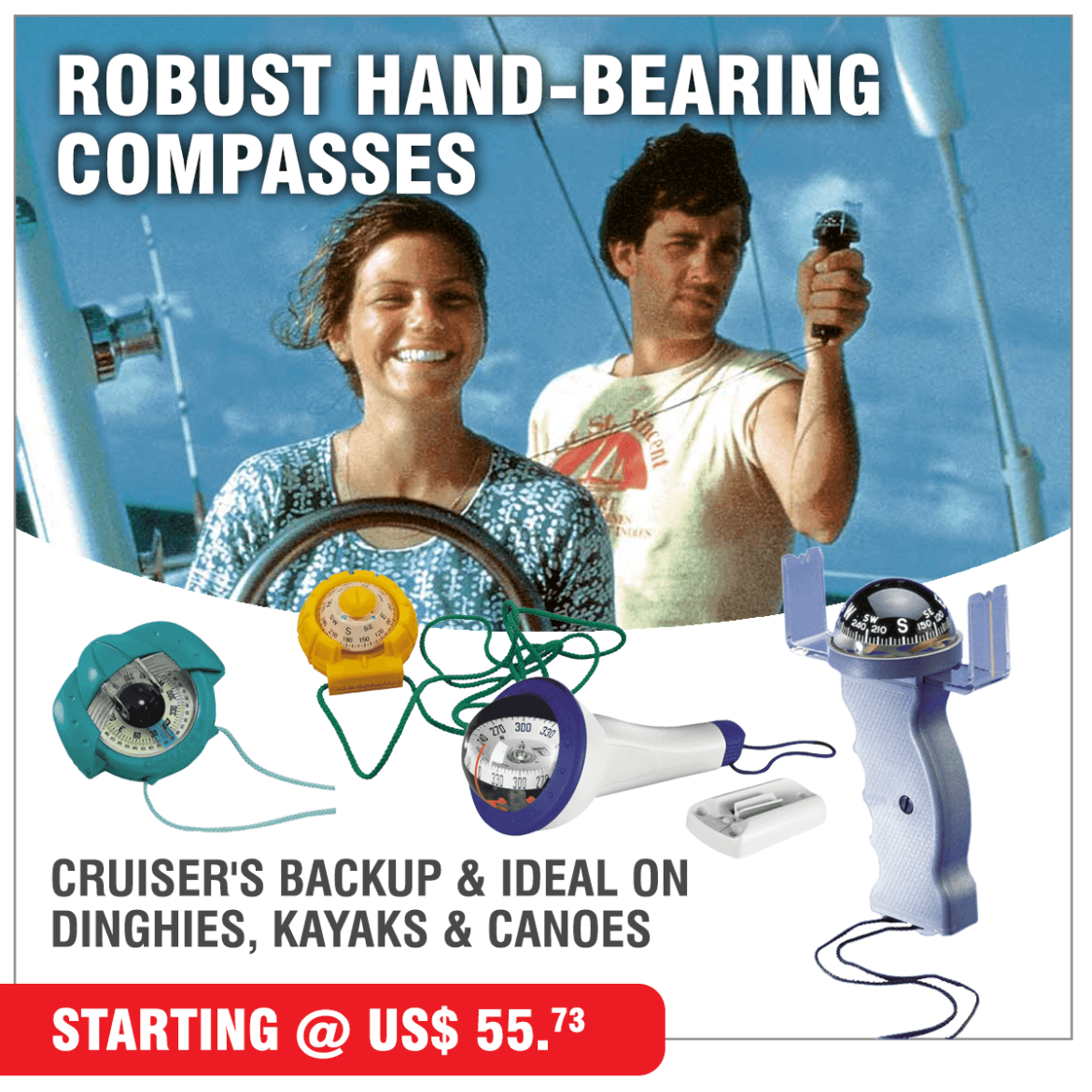 The hockey puck style Plastimo Iris 50 and Richie Sport About Hand-bearing Compasses are the dependable companions of yachtsmen, regatta addicts and top-notch racers worldwide. They are shockproof, waterproof, sand proof, and also useful when hiking.
The Plastimo Iris 100 and Davis Hand-bearing Compasses are easy to read with a pistol style grip that won't interfere with glasses wearers. The Iris 100 can also be mounted near the helm or on a vertical part of the bulkhead coaming.
On a moving boat, it's long been accepted that 7 x 50 is a good compromise between making objects appear larger and keeping them still enough to see.
A decent pair of marine binoculars will repay their purchase price many times over. Steiner's renowned marine binoculars are waterproof, corrosion-proof, crystal-clear, with special coatings, construction and capabilities created for the water-borne life.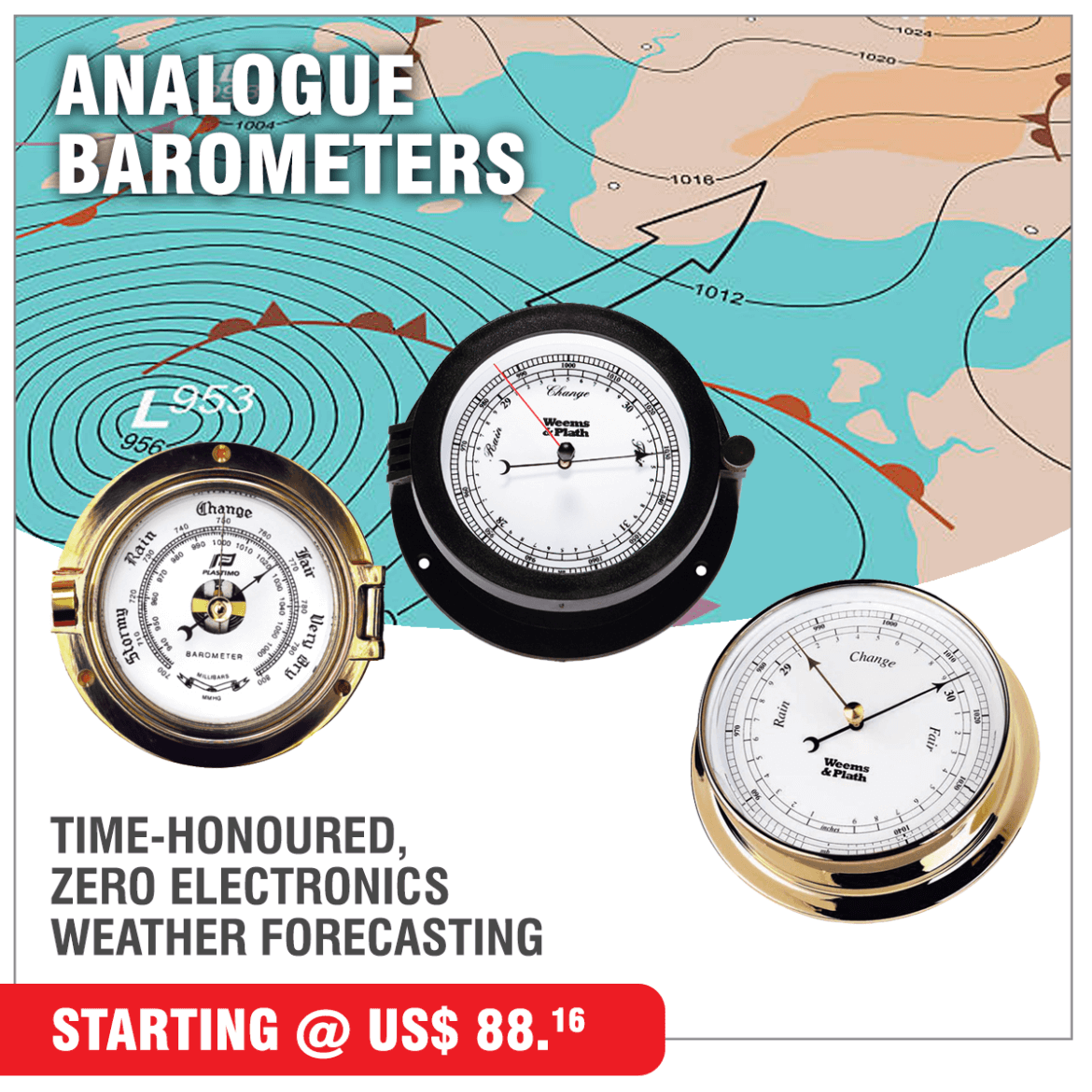 A barometer that has a high reading — meaning high pressure — and is stable, indicates good weather. You're in the middle of a high-pressure system. A falling barometer indicates that a low-pressure system is moving in, and you can expect poorer weather.
How bad that weather becomes depends on how great the difference is between the high pressure and low-pressure system. The bigger the difference, and the greater the speed with which the pressure changes, the more volatile the atmosphere, and the stronger the storm. The smaller the difference, the less likely you are to see rain or storms.