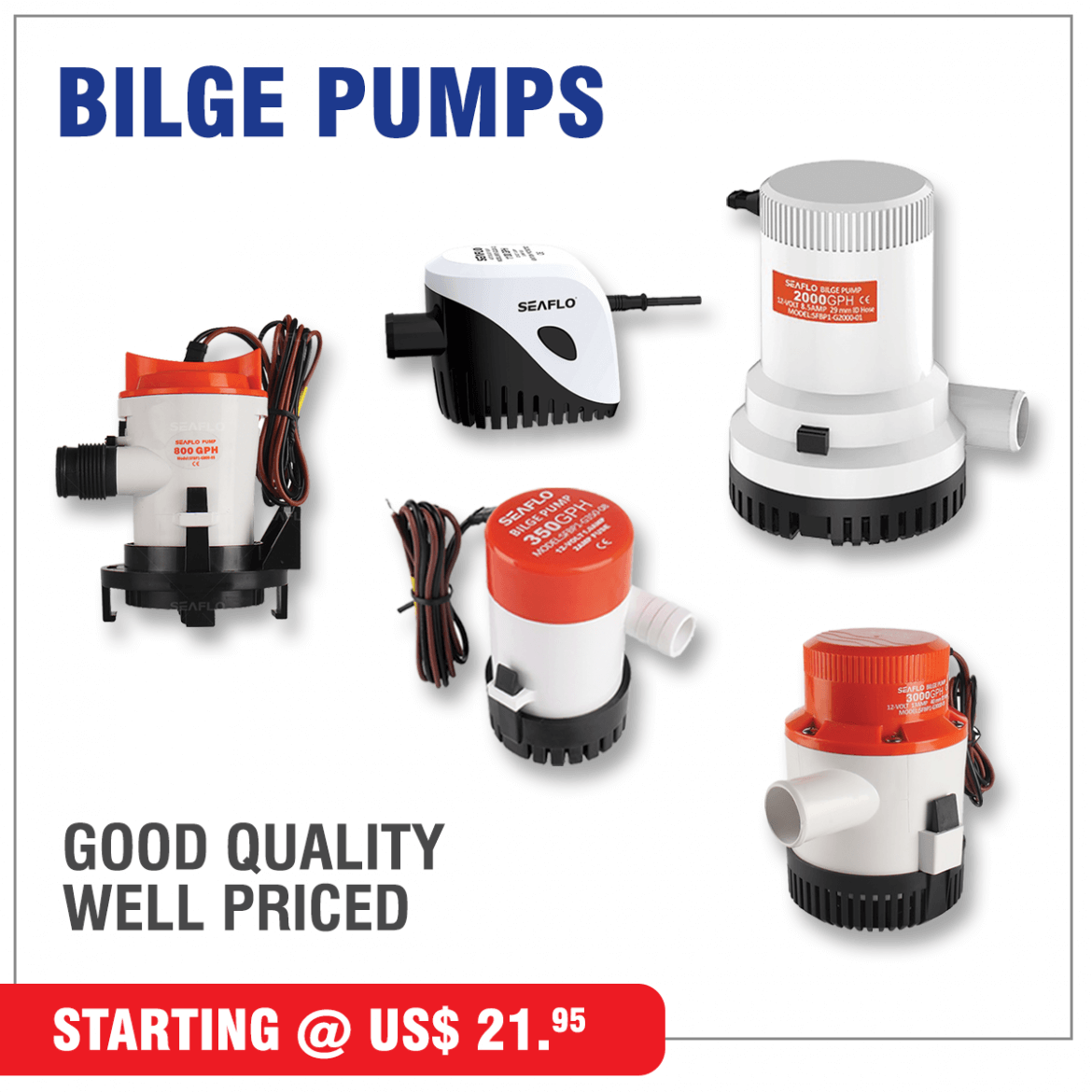 WHY CHOOSE SEAFLO
◆ Quality first
The SEAFLO production team combines the latest technology with top-class lab testing, data logging and manufacturing. After more than 16 years in the business, quality is central to everything they do, and it shows. Innovative designs, high-performance materials, superior construction and durability all add up to quality products. They endeavor to exceed customer expectations by implementing best practices and meeting relevant ISO standards to drive continuous improvement in all areas of their business.
◆Performance
Their ongoing goal isn't just performance, it's outperformance. With extended-life testing, data logging and trend analysis on all existing and new products, their testing laboratory ensures consistently robust products designed to withstand the harsh environment. This goal is achieved by new technologies, featuring the latest innovations and integrating enhancements such as low amp draw, premium flow, ease of installation and maintenance-free designs.
◆ Reliability
Confidence, peace-of-mind and reassurance are given as 100% of their products are tested as part of the build process and all finished goods are batch tested.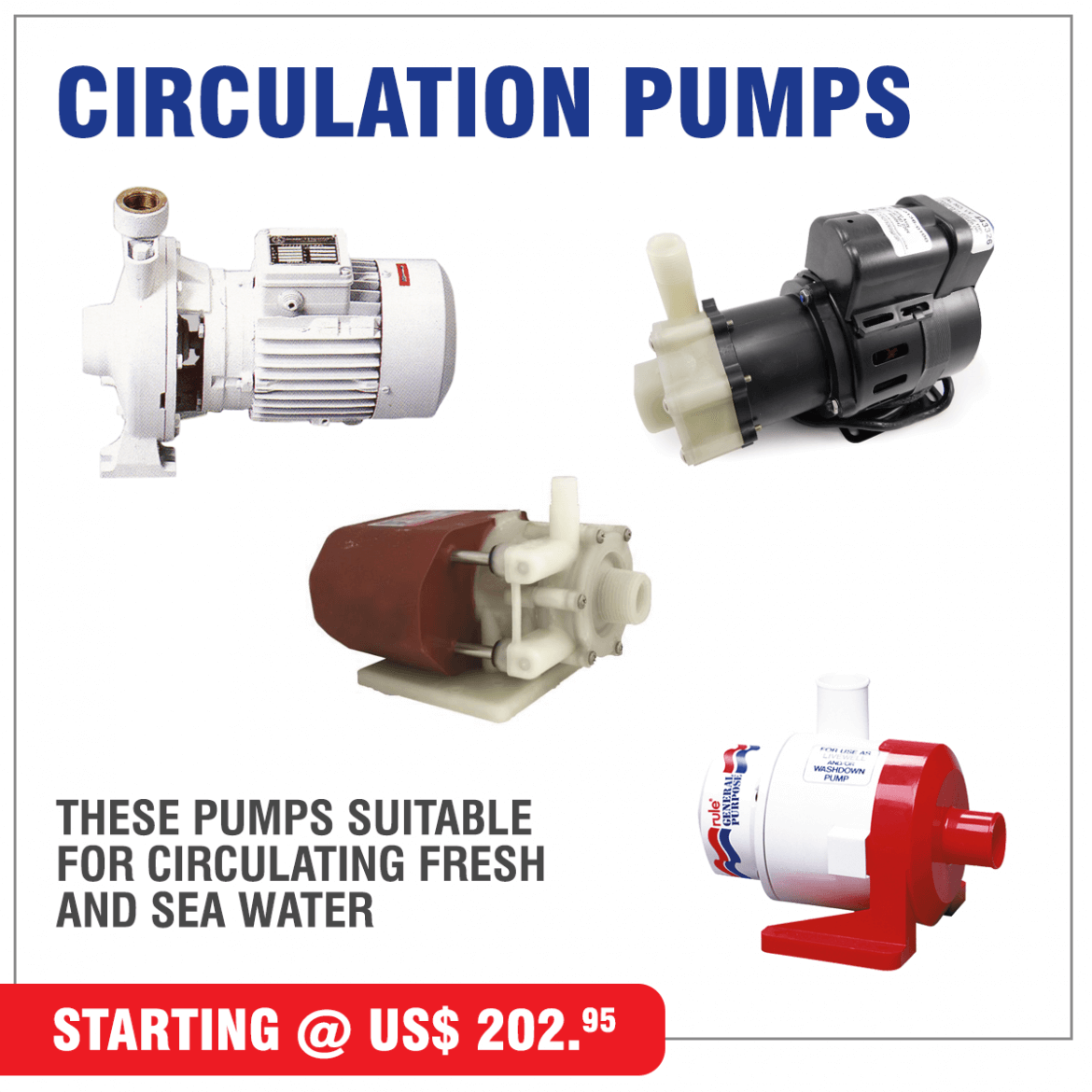 Centrifugal electric pump made in BRONZE widely used in the nautical sector to transfer and/or deliver fresh water and sea water to all the plants where a large flow rate is needed such as air conditioning, cooling, circulation etc.
These pumps are suited for circulating water (Fresh & Sea Water) in live wells, heating, cooling and air conditioning systems. They're designed for continuous duty with heavy duty construction and mechanical seals. They should always be mounted below the water line, with the exception of the Shurflo 8050 (6ft suction lift), and have the exit line with the least rise possible to reduce volume loss.
These pumps are provide in AC or DC systems, depending on flow/pressure needed for application.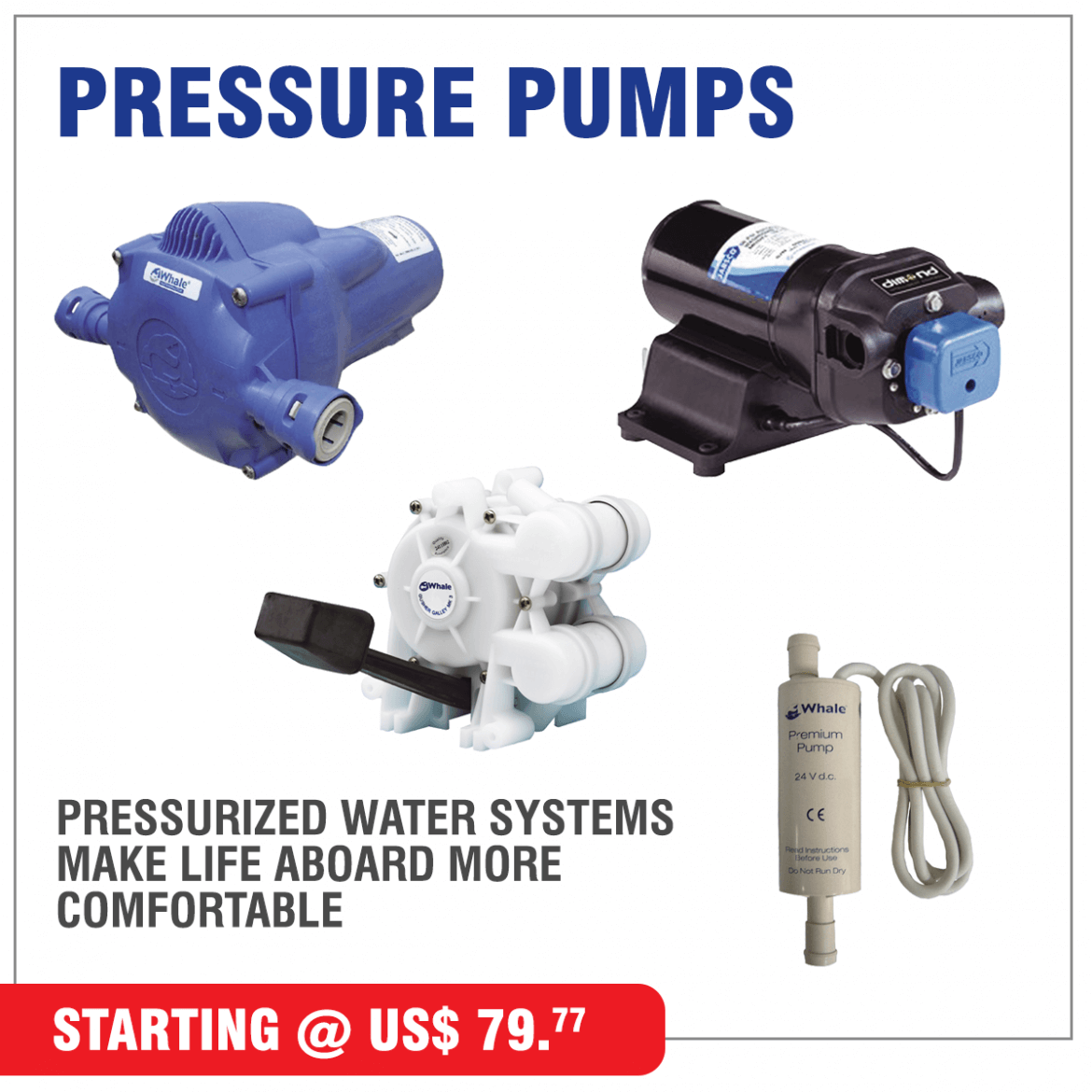 A fresh water supply on board is important. Whether you use it for showering, cooking or other purposes, water on board is essential. If the water pumps on your boat fail, getting a fresh supply of water can be hard.
Freshwater pumps deliver water to fixtures Freshwater pumps deliver water to fixtures onboard a boat. Pressurized water systems make life aboard more comfortable by providing water "on tap" for dish washing, showers and other applications. The complexity of installing and maintaining them depends on the number of outlets and accessories you choose.
What capacity do you want?
Pumps will generally be selected by how many gallons per minute (gpm) they can pump, and/or by how much pressure they can provide.
Number of fixtures recommended according to GPM
1–2 Up to 3.0gpm
2–3 Up to 4.0gpm
4+ More than 4.0gpm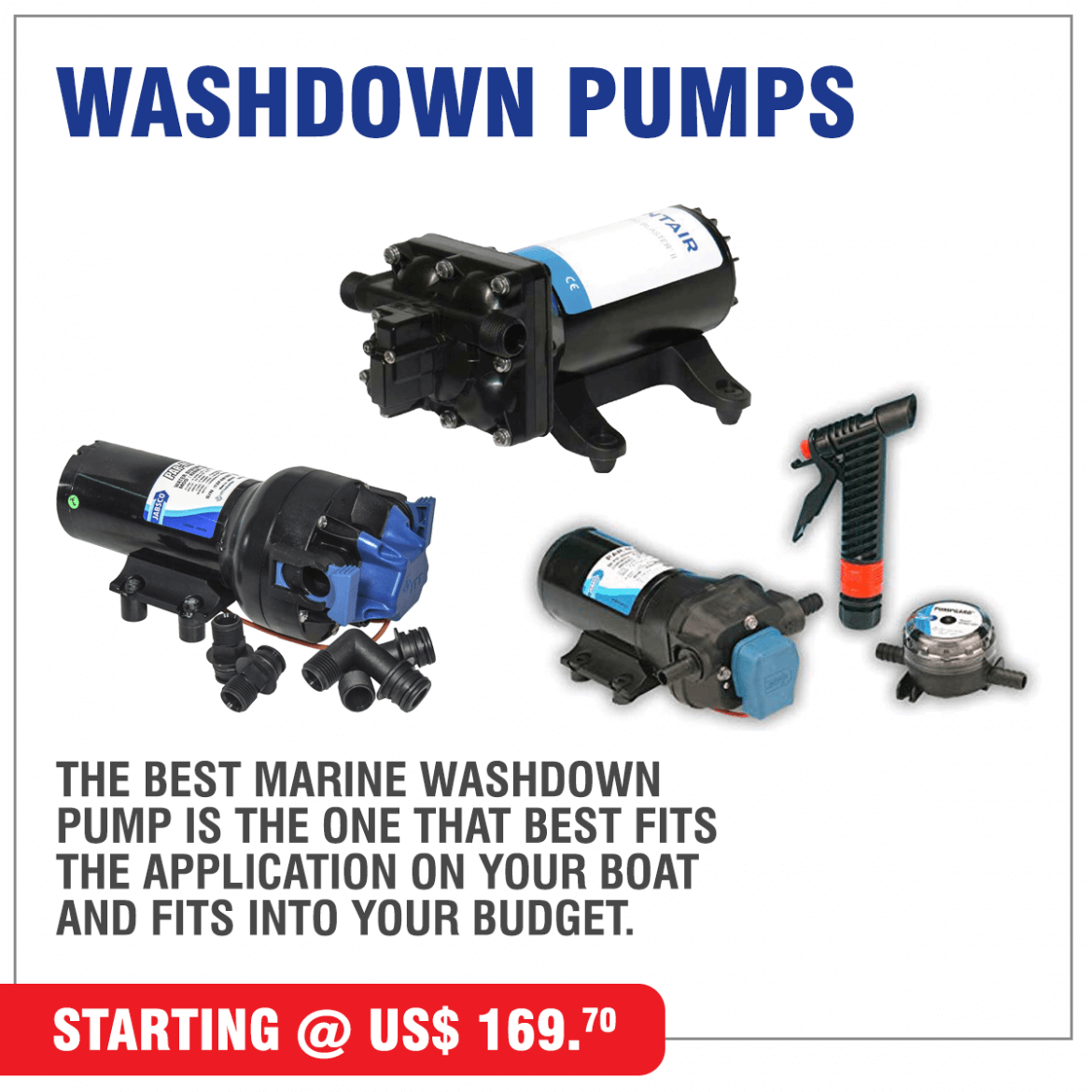 What is the difference between a washdown pump and a water pressure system pump?
Washdown pumps traditional operate at higher pressures than pressure system pumps. Also the elastomers (rubber components) in the pumps are different. A pressure pump uses Santoprene and EPDM elastomers which are suitable for drinking water, a washdown pump uses Nitrile elastomers which are not suitable for drinking water.
A washdown pump system is exactly what it sounds like: a water supply and a pump. The pump draws in external seawater (or raw water) via a thru-hull and pumps it up above deck, where a hose is connected to clean off your boat after every use.
Many washdown pumps incorporate some sort of solenoid, or pressure switch. As soon as the trigger is pulled on the end of the hose, the resultant drop in pressure is sensed, which turns on the pump. This serves two purposes: First, the pump only runs when water is required.
Boat washdown pumps come in a variety of sizes and flow rates. The best marine washdown pump is the one that best fits the application on your boat and fits into your budget.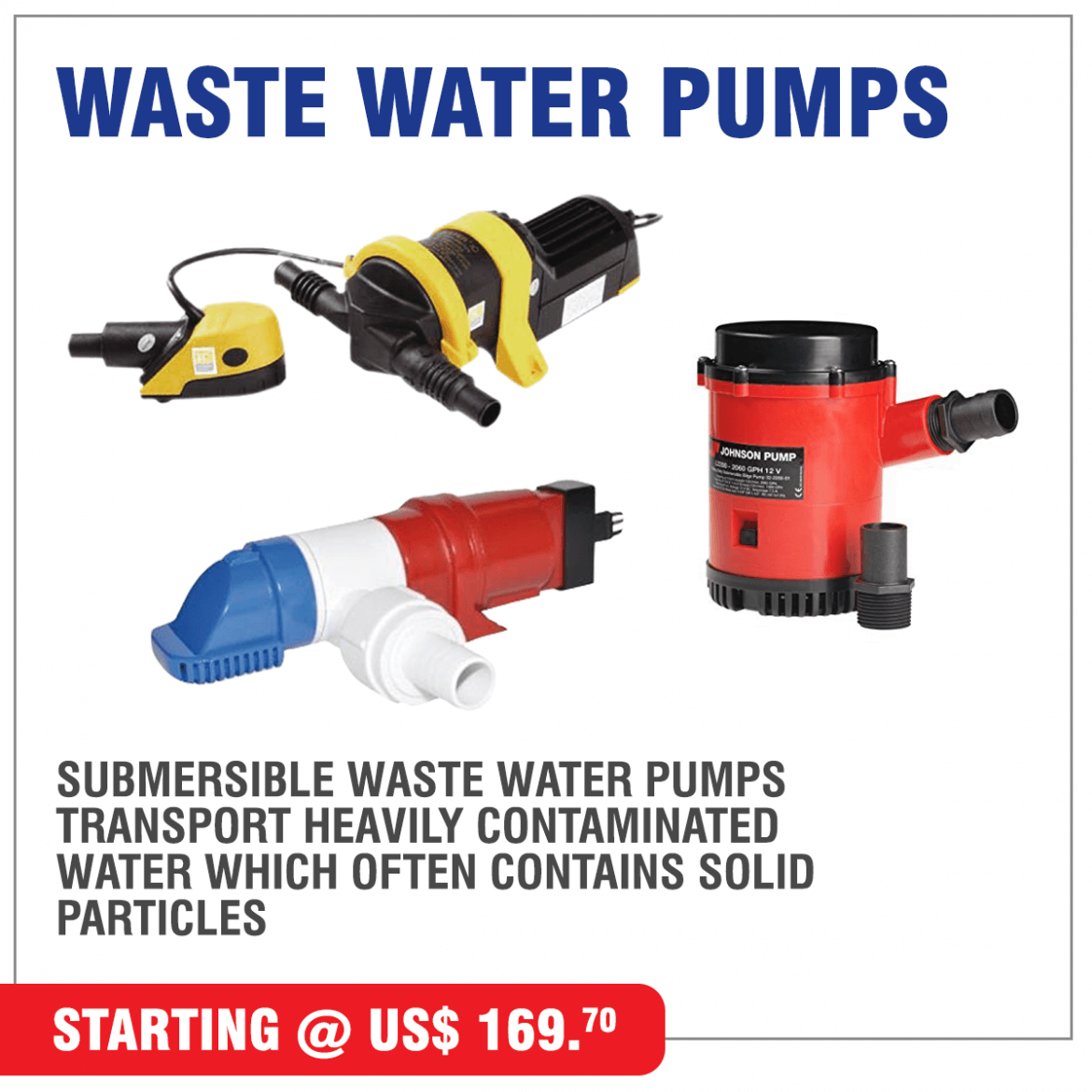 Waste water pumps transport heavily contaminated water which often contains solid particles of various organic, inorganic and mineral origin. Single-stage designs are preferable. Waste water pumps are generally not self-priming. They are completely submerged in the fluid handled.
Submersible pumps are generally used to assist in draining away fluids in wastewater treatment plants. They are placed directly in the water or the slurry to provide added pumping power for removing fluids from a particular area.
BILGE PUMP INSTALLATION TIPS
Keep discharge hoses as short as possible
Use smooth bore hose
Use a vented loop
Follow manufacturer's instructions
Use waterproof butt connectors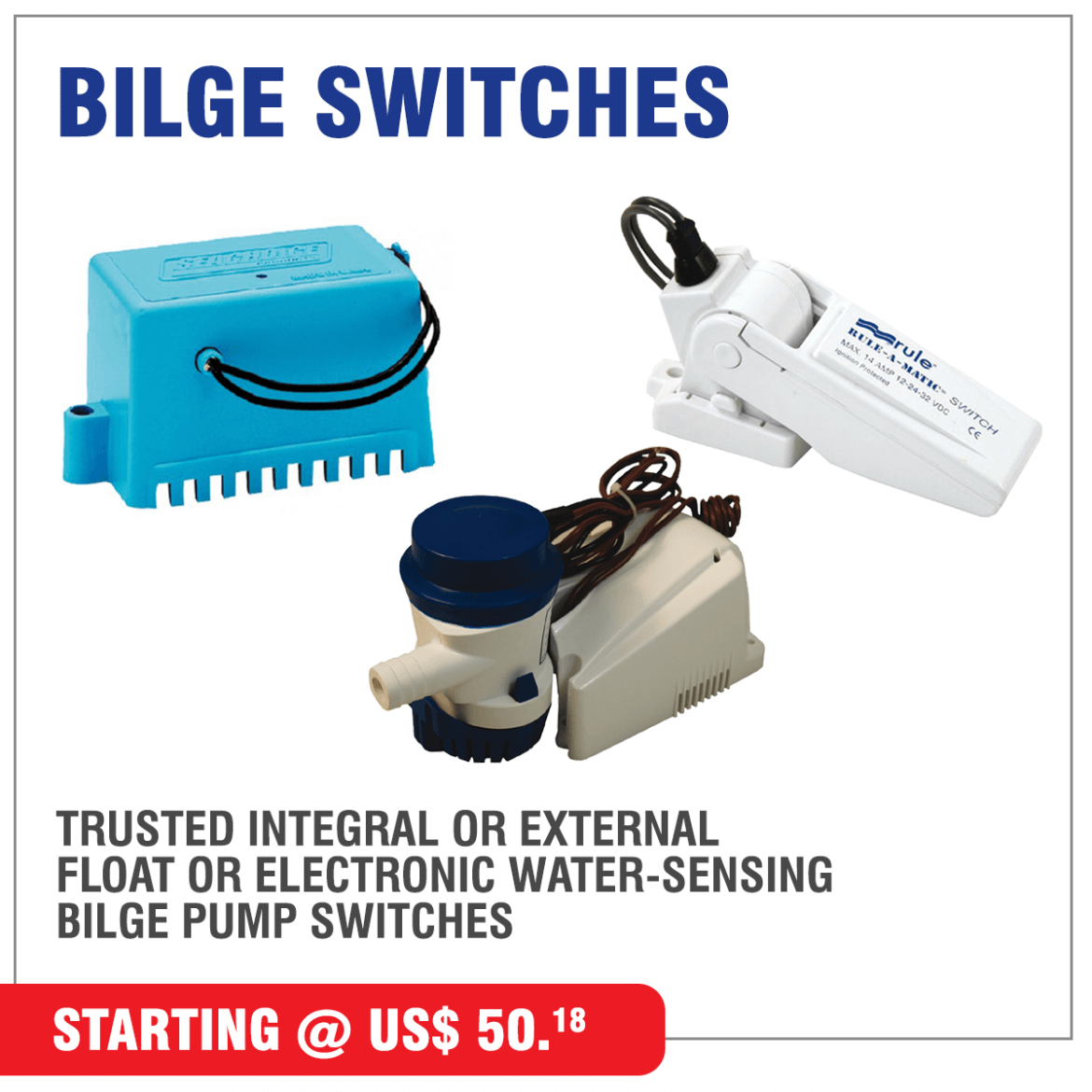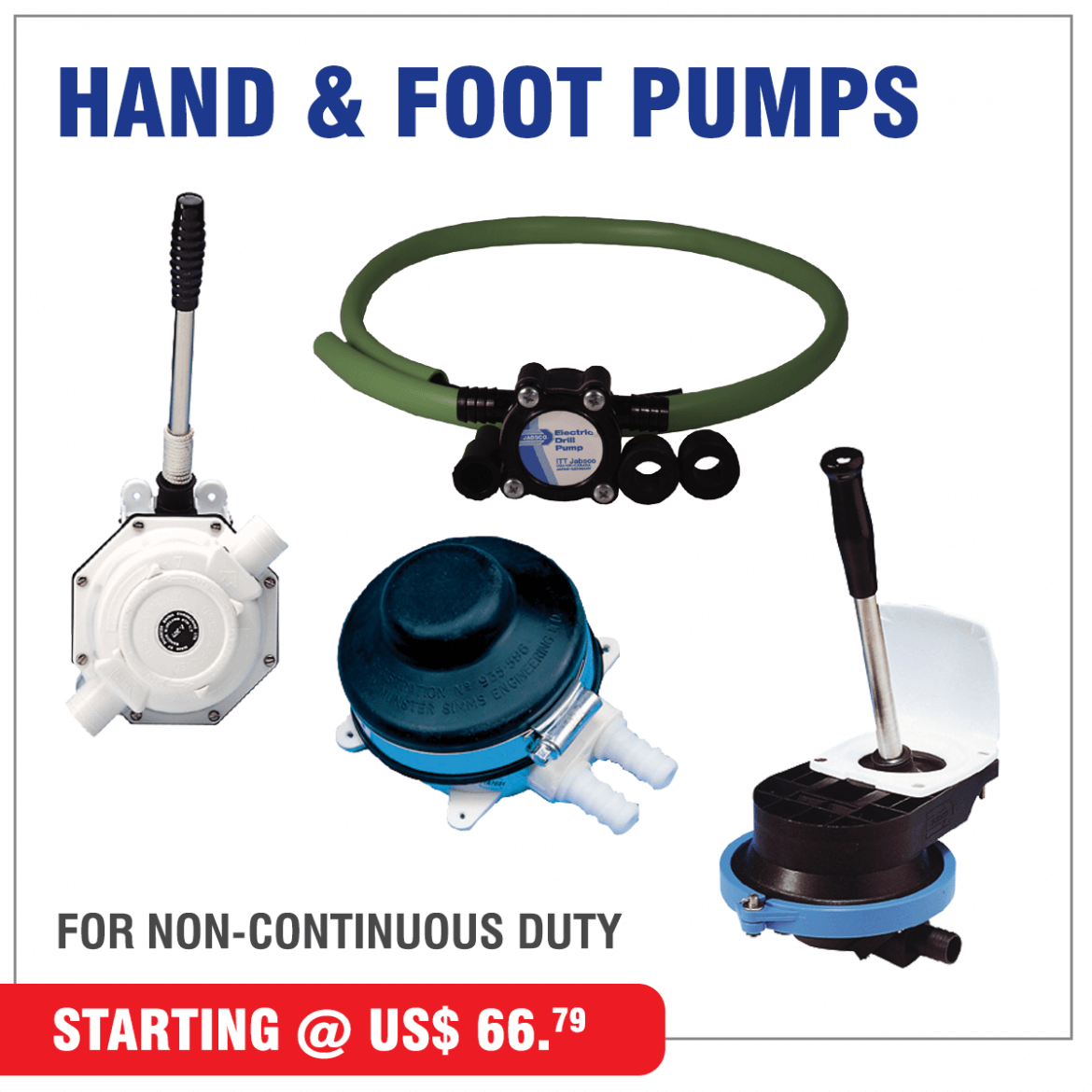 Hand pumps offer a simple solution for water delivery in large or small galleys. An easily operated foot pump, with smooth, double action, frees your hands and can be used as a primary or secondary galley pump. These manual pumps are self priming and can be run dry without damage.
To be able to remove water from the hull, the Small Vessel Regulations require you to carry a manual bilge pump. If your boat is not more than 9 meters (29.5 feet) long, you may carry a bailer instead of a pump. Personal Water Craft may carry a manual bilge pump or a bailer.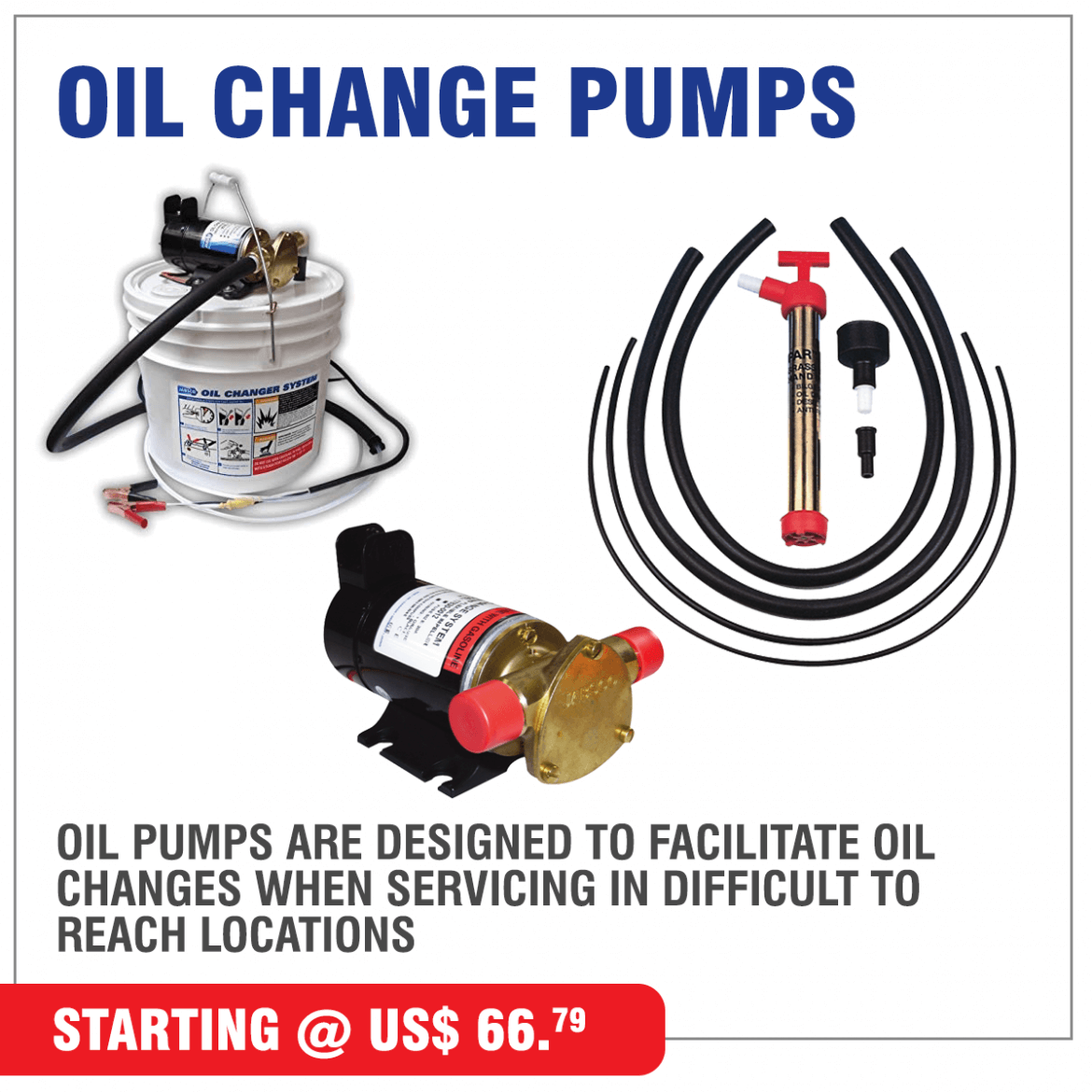 Changing your boat's engine oil can be a difficult and time-consuming process. Our selection of oil changing pumps makes the process a lot easier and the right choice for you depends on your budget and how much space you have to work with.
Hand oil pumps are great for getting into hard to reach spaces and making sure you get as much oil out as possible. If you have a high oil capacity engine, an electric oil pump is a great choice.