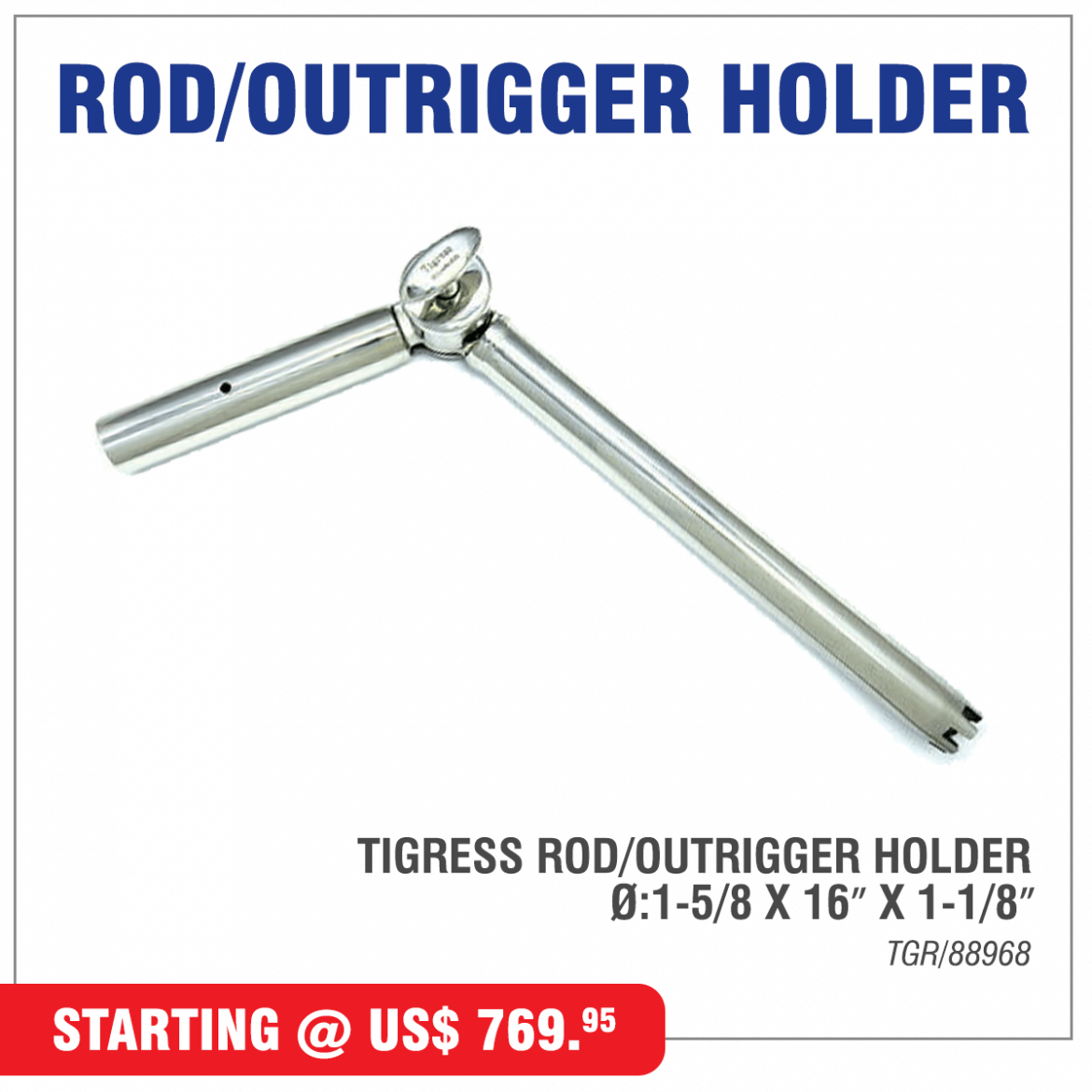 For the fisherman who wants to install an outriggers using existing rod holder, we have a conversion unit from Tigres.
An outrigger rod holder is a very valuable fishing tool that frees your hands, enabling you to troll your lures at a specific depth.
It can accommodating most rods.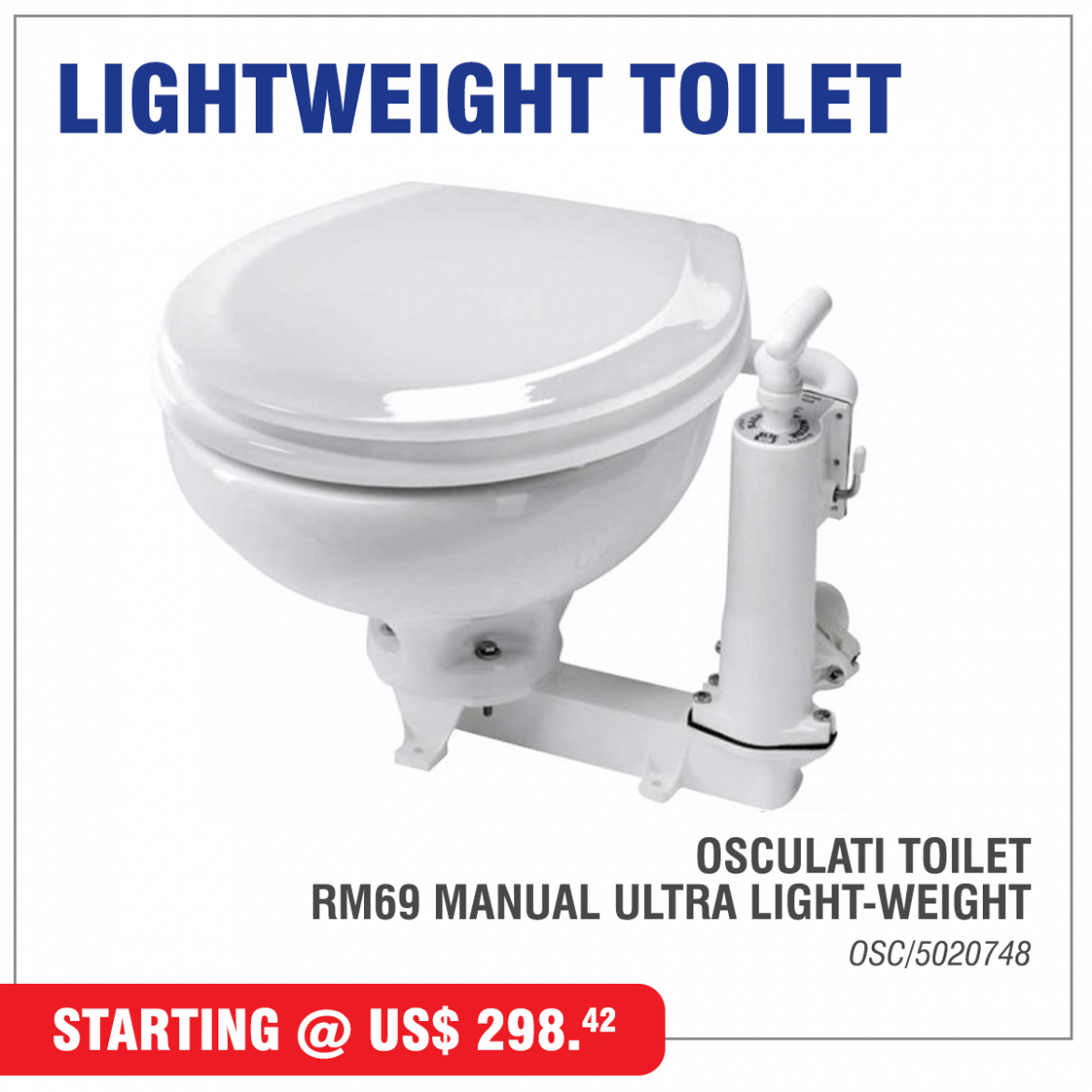 For racers and performance sailors who want to keep their boat light, we have especially light toilets.
Made of ABS, they are very compact and lightweight. The pump can be mounted on the right or on the left.
20 mm inlet tube and 38 mm outlet tube.
Bayonet-mount of the bowl on the base makes disassembling for cleaning easy.
Height: 38 cm
Weight: 3.94 kg!
Width: 29 cm
Length: 39 cm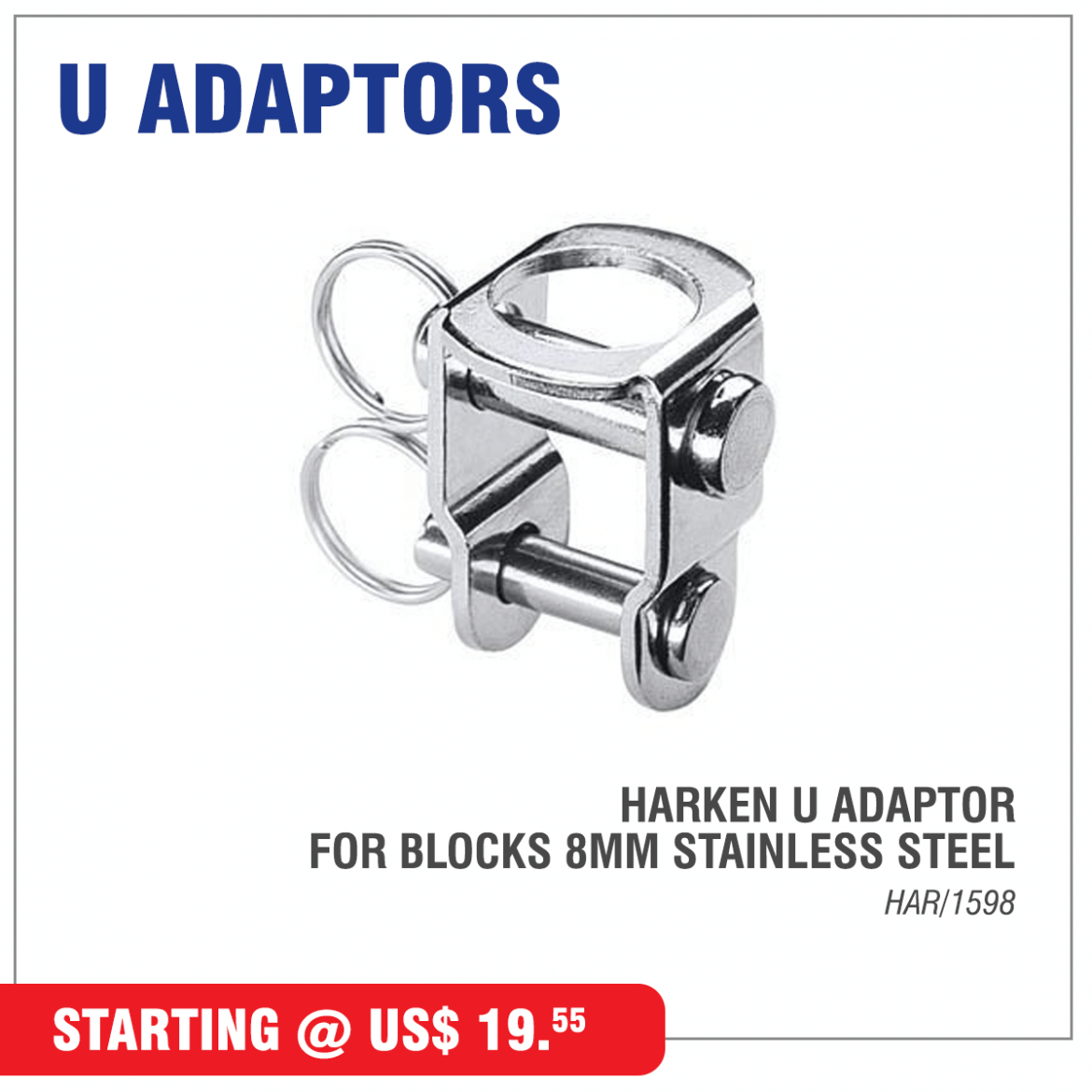 If you have Harken blocks on board with shackles that are twisted and bent, Budget Marine has the necessary hardware to restore this range of blocks to their original state.
The 1598 U-adaptor allows blocks with up to 15 mm (19/32″) posts to be attached to swivel bases or to other blocks with 15 mm (19/32″) posts.
Maximum working load 816 Kg (1800 lb)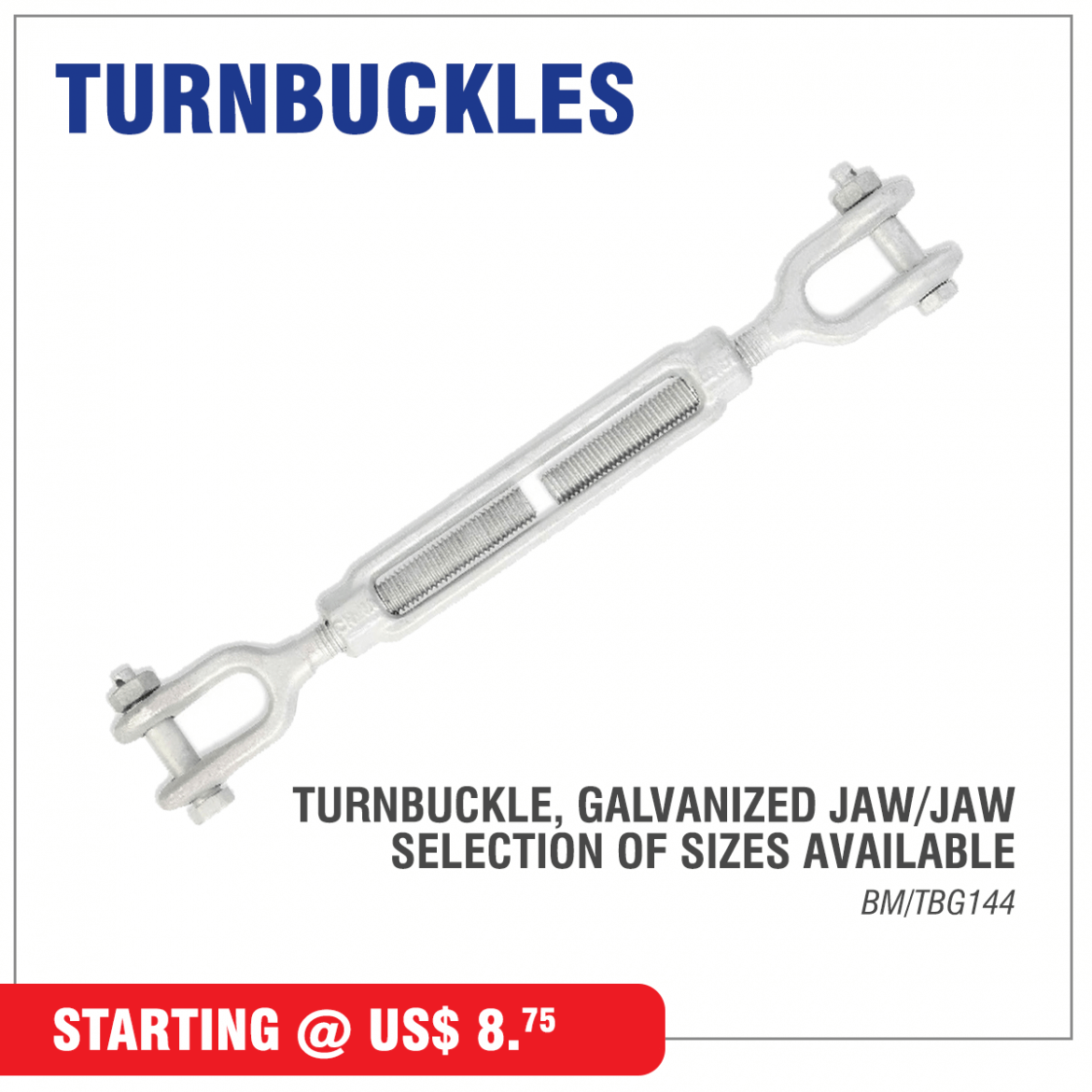 The turnbuckle body is left hand threaded on one end and right hand threaded at the opposite end. Without twisting other rigging components, slack is removed from the rigging assembly and tension is increased by turning only the turnbuckle body, drawing both end fittings into the body simultaneously. The jaw end fittings are also threaded left and right.
Jaw end fittings allow for quick attachment or detachment to hardware that cannot open, such as wire rope eyes, chains or eye bolts, and are ideal for use with closed or fixed anchor points.
Turnbuckles are designed for straight pull, in-line applications. They are not intended for lifting, as they are designed to take up slack and apply tension for support or suspension, or to adjust the length of rope, cable, or tie rods.
Offered in corrosion resistant hot dip galvanized 1045 steel.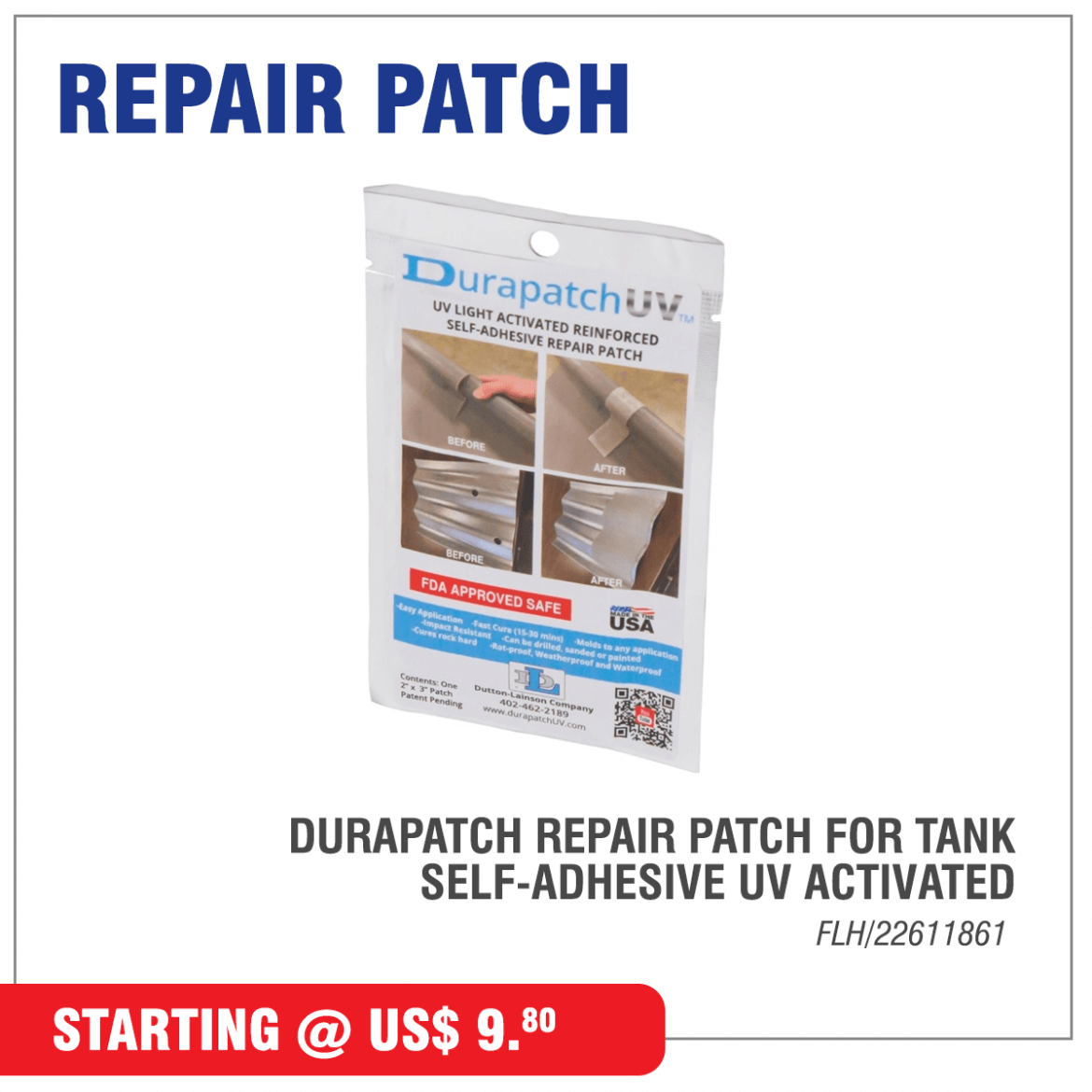 This 2″ x 3″ Durapatch is a very unique, easy-to-use UV or sunlight activated, self-adhesive tank repair patch. It is reinforced Polyester with extremely good adhesion properties for long-lasting repairs.
The patch is non-flammable, non-toxic, and the adhesive is not harmful to the skin.
Easy to apply, no mixing, no weighing – one step, no mess. FDA approved safe.
Pro-Facts:
Easy application – just cut, peel and stick!
Extremely durable, reinforced Polyester/Plastic. Flexible and waterproof, weather and UV resistant. Can be drilled, tapped, sanded and painted in less than an hour. Constantly temperature resistant from -40 degree C to 200 degree C. Resistant against many chemicals, solvents & oils.
No shrinkage or expansion during the application or after curing. Bonds to all tank surfaces (Polyethylene, Galvanized & Stainless Steel).
Durapatch does NOT bond to Polypropylene (PP) Fast curing (starting with 5 minutes depending on the UV intensity).
Available in 2″ x 3″, 3″ x 6″, 6″ x 9″ and 9″ x 12″ sizes.
Application Instructions
Surface should be cleaned, dry and free of any contaminates. Cut patch into any size you want without exposing to UV/Sunlight. Place remaining material back in foil protective bag.
Remove white backing tape to expose the sticky resin. Apply patch to repair area with sticky side down and press firmly.
Remove film backing on the other side of the patch and expose to UV or sunlight. Curing times depend on UV intensity: between 5 minutes (sunny) and 50 minutes (cloudy) or use a UV light indoors with a minimum of 51 lumens.