A few years ago when LED lighting started to take off the idea of changing all 40 interior bulbs was not an option. The LED G4 bulbs were expensive, temperamental, and the harsh white light they emitted was clinical. But technology is ever advancing and the options we have now are amazing. I changed the entire interior to the new 'warm white' LED option. It isn't a replica of the old incandescent glow but the doctors office is gone. The light is perfect for reading and cooking and still encourages the homely feel that the old LED's couldn't manage.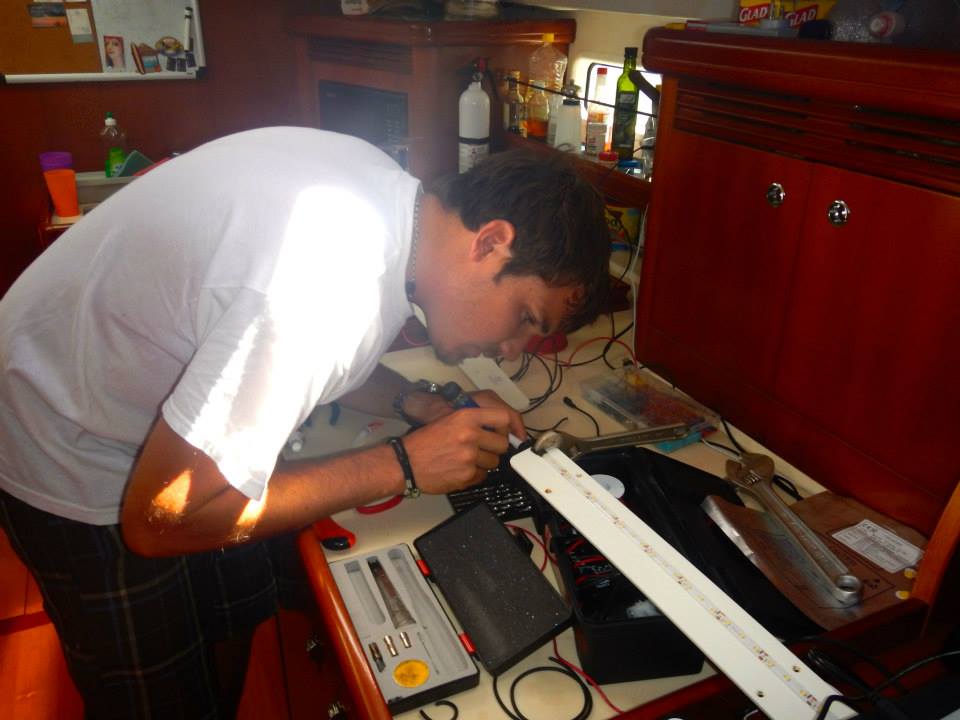 Max setting up LED lighting
With that success I couldn't help myself but install a bit more lighting in places that needed more visibility, primarily the galley. The solution was once again straight forward and easy. LED strip lighting, again in warm white. This 5 meter role of 12mm waterproof LED's can be cut to length and comes with an adhesive back. It's brilliant. After a couple hours of soldering and installation the galley now lights up like a christmas tree. The last thing on the list was the navigation and exterior lighting. These all received a new white LED bayonet replacement bulb. Tip: some starboard navigation lights actually have a more blue lens so a white LED will not look green. A warm white bulb fixes this.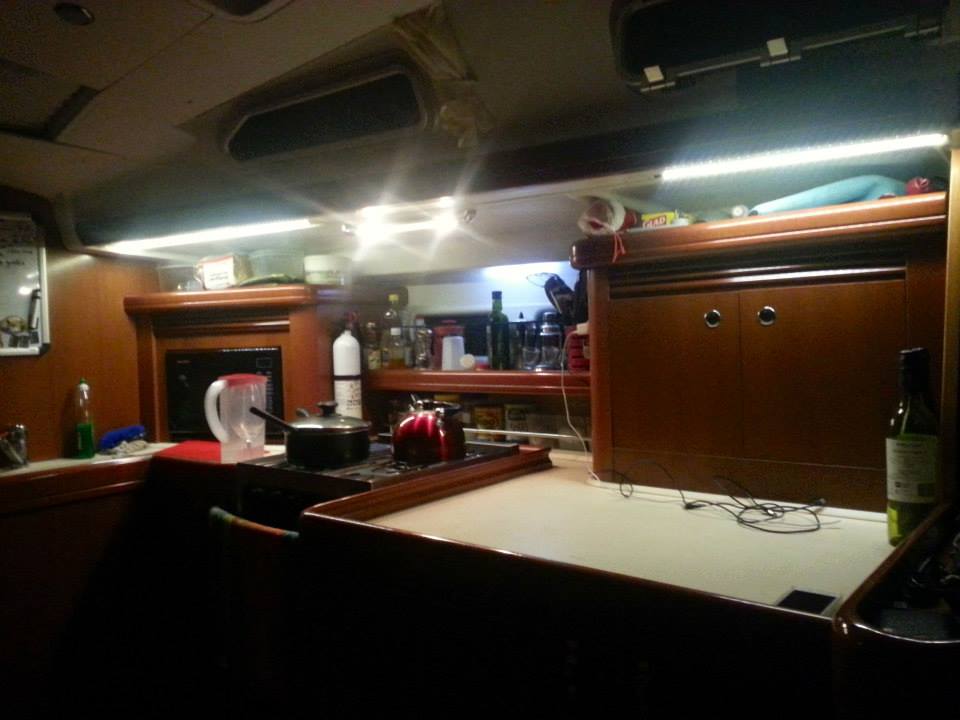 The result of the new LED lightstrips in the galley
In conclusion the numbers spoke for themselves. With all the lights on, the boat used to draw over 20 amps. With the replacement LED's it draws 4.5 amps. After a few changes and a lot less work than I expected we considerably changed our consumption and sustainability for the better. I admit these changes can be financially intimidating at first but this is an investment that has no risk and a guaranteed return. The less we rely on shore support the further afield we can explore and more time can be spent doing it. Did I mention that on a sunny day we can now run our 12 volt water maker and charge the batteries!
Max Loubser
Ready Set Sail