Tohatsu Corporation celebrated the 100th anniversary of its founding in April 2022.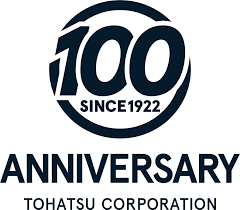 The new centennial logo design is inspired by the Tohatsu Blue Wings, evoking the image of the sea hawk, a bird that soars over the oceans of the world. The circle represents the sea.
The 100 in the middle of the logo represents the past 100 years and the next 100 years of Tohatsu, as they move forward with pioneering ideas, challenging themselves to make improvements to the brand throughout the next 100 years.
Tohatsu History
On 11th January 2018 Tohatsu Marine Corporation, Tohatsu's manufacturing plant in Japan, reached the cumulative production of 4 million outboard engines. More than any other outboard manufacturer in the world!
Tohatsu factory in Japan
Founded on October 20th, 1922, Tohatsu Corporation, then named Takata Motor Research Institute, manufactured train carriages, high-speed portable engine generators and radio-
controlled generators. In 1956 Tohatsu introduced their first outboard engine. Since then, Tohatsu
outboard engines have capably served a variety of marketplaces: commercial fishing, marine
transport, recreation, and competition. To satisfy those diverse customer demands, they have
researched and developed their products with advanced technology and know-how.
In January 2005, Tohatsu opened a new state-of-the-art manufacturing plant in the mountainous
area of central Japan that boasts over 370,000 sq. ft. of space and has a production capacity of
over 200,000 outboards per year. Tohatsu's new plant uses technologically advanced machinery
that is fully automated to produce reliable, award-winning outboards. All Tohatsu outboard motors
are produced in Japan.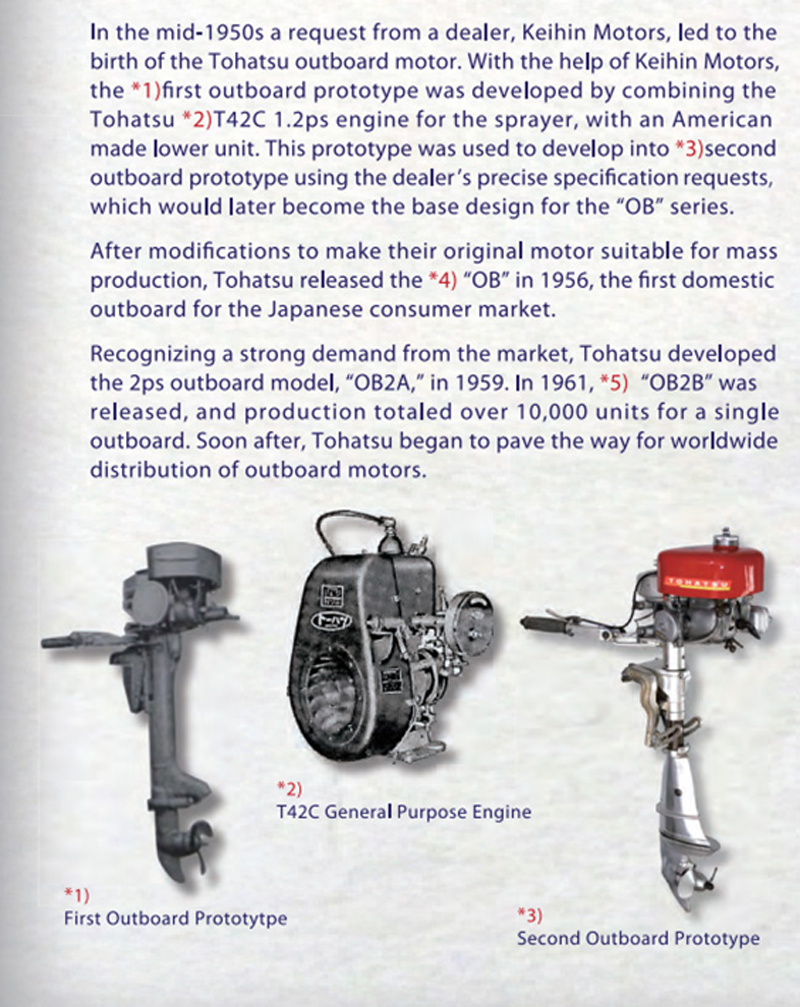 15 years official distribitor
Budget Marine is proud to be part of TOHATSU history as a major distributor. The Caribbean has always been a tough playground in which to test and develop new models and features driving this brand to the competitive edge of the marine outboard industry.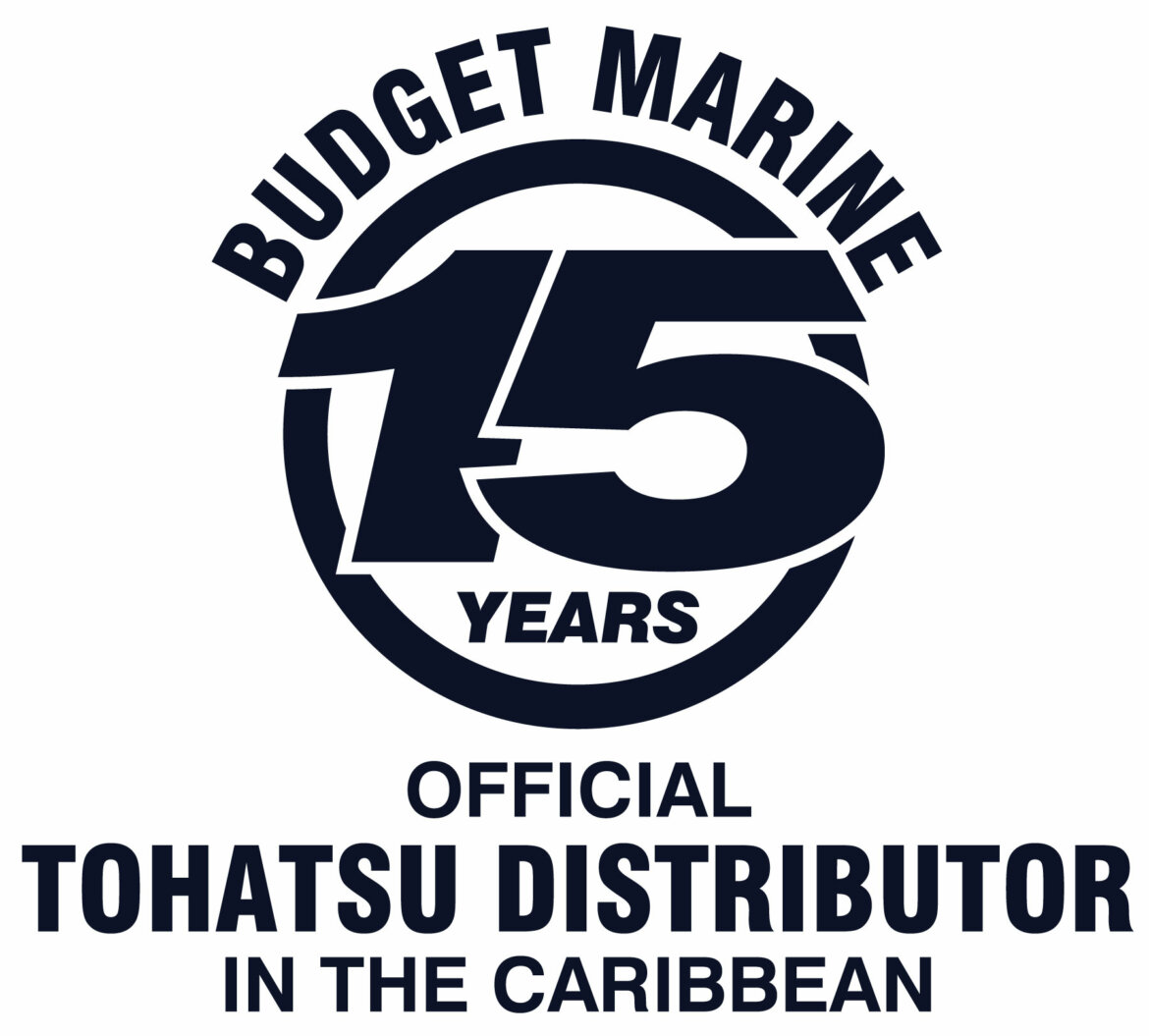 Tohatsu factory
in Japan
Here are some key dates and figures leading up to this historic moment for Tohatsu
1956 Japan's first outboard engine was manufactured.
1988 Tohatsu Marine Corporation was established in Okaya City, Nagano.
1998 Manufacturing of four-stroke outboard engines started.
2000 Manufacturing of two-stroke low-pressure direct injection (TLDI) started.
2005 Relocated from Okaya City to Komagane City, both in Nagano
2008 Total production of outboard engines exceeded 2.5 million units.
2011 Total production of outboard engines exceeded 3 million units.
2014 Total production of outboard engines exceeded 3.5 million units.
2016 60th anniversary of Tohatsu producing outboard engines.
2018 Total production of outboard engines exceeded 4 million units.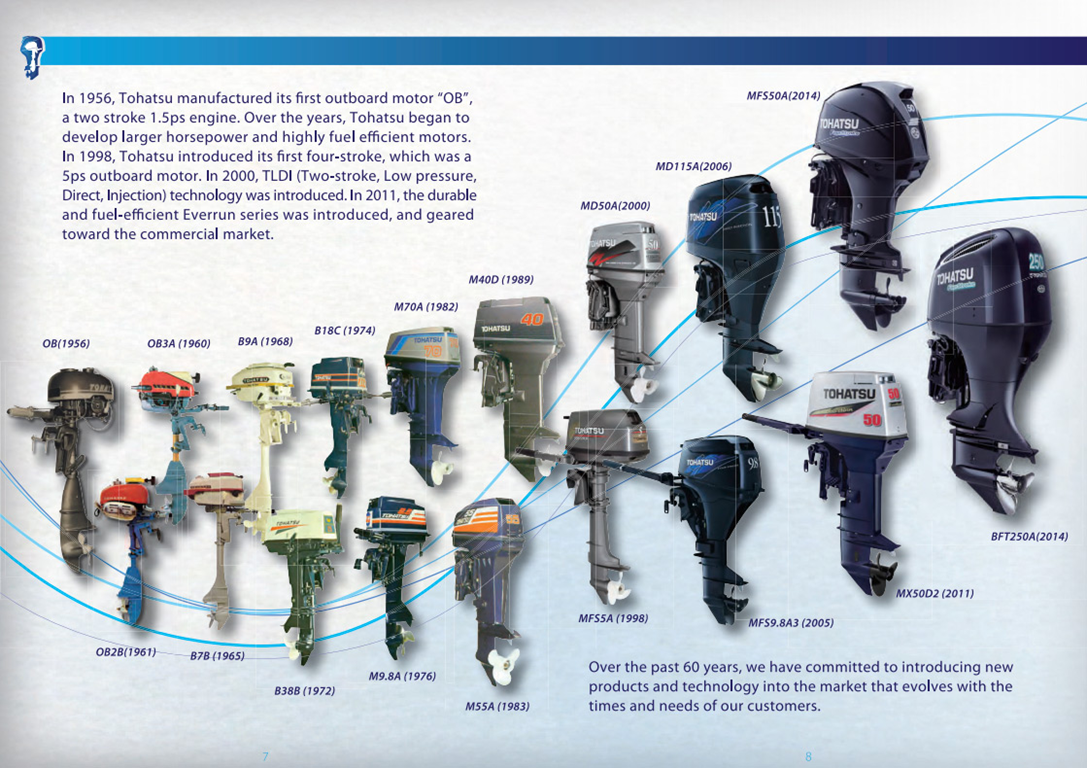 Below is some history of Budget Marine's best-selling Tohatsu Outboard Engines and related information.
Outboard Engine 2.5hp
2 Stroke Short Shaft: 15″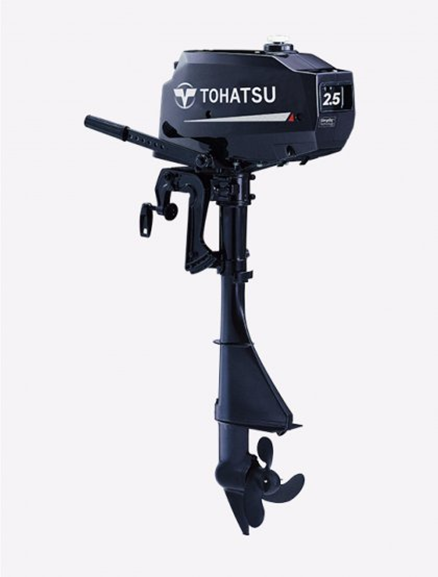 These truly portable models offer an incredible horsepower-to-weight ratio – the best choice for boaters sailing on small units with small light dinghies in need of mechanical assistance to go ashore. Especially small monohulls with limited space to fit engine and dinghy.
Outboard Engine 3.5hp
2 Stroke Short Shaft: 15″
With their empty built-in fuel tank, the 2.5 HP and 3.5 HP weigh 13 kg. They have 360-degree rotatability for reversing. The 3.5 HP is the same as the 2.5 HP, but with a little more power! For years and years this has been a must-have for smaller boats.
Outboard Engine 5hp 2 Stroke Integrated Tank Short Shaft:15″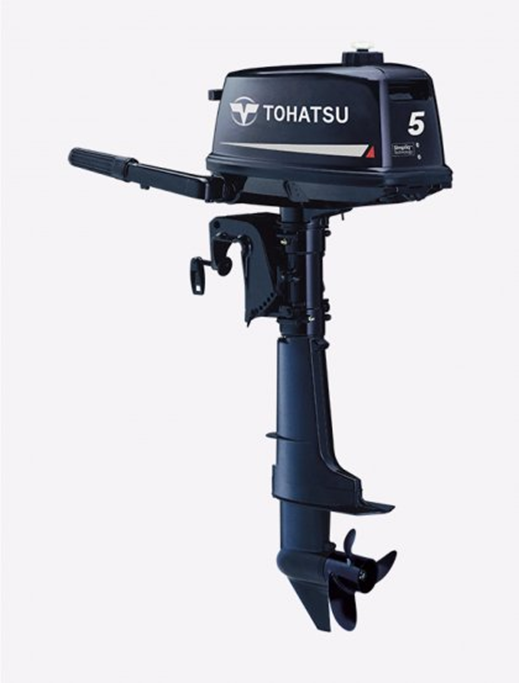 The 5 HP with its built-in tank weighs 20 kg. It shifts Forward-Neutral-Reverse and is purchased with a separate 12 liter tank system. This legendary outboard engine has been the first choice for boaters and charter companies for decades. You have all the requirements to sail securely on your RIB with a lightweight, powerful unit. You can securely bring 4 people on a 10 ft dinghy back to the mother boat while fighting high winds.
Outboard Engine 6hp 4 Stroke Integrated Tank Short Shaft:15″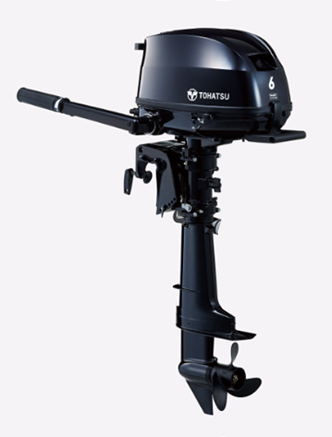 The 6 hp 4-stroke outboard provides all the power you need for motoring in a small craft. This engine provides fuel efficiency second to none, and a redesigned carrying handle and holding grip makes it convenient to transport! With all of this available at a competitive price, it is no wonder this powerful 6hp outboard receives so much attention and praise!
This portable best-seller has been upgraded with newly designed top and bottom cowls based on Tohatsu Design Philosophy for Marine Products with ergonomically designed front and back carrying handles.
Outboard Engine 9.8hp
2 Stroke Short Shaft:15″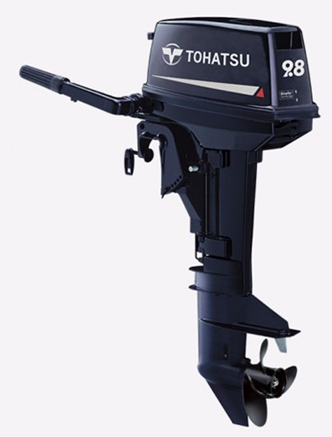 Tohatsu gives boaters exactly what they need in mid-range portables: more power and less weight! All these truly portable models offer an incredible horsepower-to-weight ratio, led by the Tohatsu 9.8 2-stroke at just over 26 kgs. Whatever your boating application, these are the ultimate outboards for convenience, reliability, and portability.
A TOHATSU legend in the Caribbean since the beginning, it was, and still is, the FIRST OPTION of boaters and charter companies for more than 15 years and has a great future ahead … never failing, offering incredible weight to power ratio. Budget Marine used the slogan "Delivering reliability in the Caribbean" for this unique engine. We ordered more than 300 units for next 2022/2023 season to cover the basic needs of all our customers. For many years this model has set the industry standard in its class, surpassing all other brands, and will continue to do so for a long time to come …
Outboard Engine 9.8hp
4 Stroke Short Shaft:15″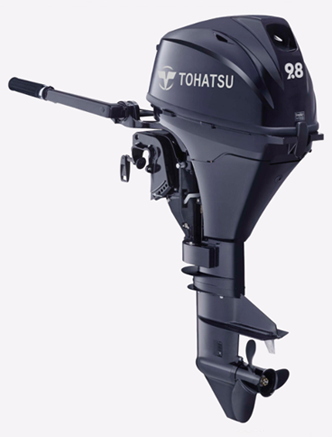 Unmatched in its class, the Tohatsu 9.8 hp 4-stroke has set the standard in portable outboard power! This lightweight motor weighs in at barely over the 80 lb mark and has undeniable characteristics of a true marine champion.
Our 9.8hp outboard is skinny on fuel and big on power while never compromising performance or reliability. It has a ton of features that are usually only found on larger, more expensive outboards. We pack a lot of punch for the buck in this truly unique outboard! In the 10 hp/9.9 hp category, Tohatsu has once again proven itself the leader of the pack with this 9.8 hp 4-stroke.
Outboard Engine 15hp 2 Stroke Short Shaft:15″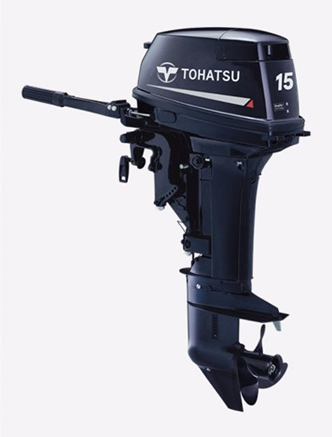 Excellent reliability with proven 2-stroke technology gives these two-cylinder outboards long life. All the two-cylinder models feature through the prop exhaust for a quiet ride and a thermostatically controlled cooling system for consistent engine temperature. Same features as above 9.8 with a little more power.
Outboard Engine 18hp 2 Stroke EverRun Short Shaft:15″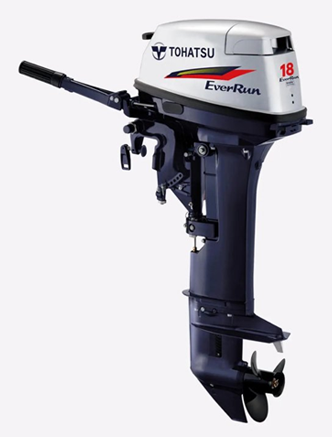 The Tohatsu EverRun two-stroke outboard represents the culmination of input from Tohatsu's global customers. Tohatsu modified and improved more than 100 technical specifications to meet all the requests received from customers worldwide. Tohatsu tested this model in the world's toughest environments for over three years before releasing it.
EVERRUN, the name says it all, it will run forever! The ideal choice for uncompromised power and unsurpassed reliability when you need high power to transport your crew or customers securely. Added to 12-ft dinghy it is the first choice for large monohulls and 40-foot catamarans.
Outboard Engine 18hp 2 Stroke Short Shaft:15″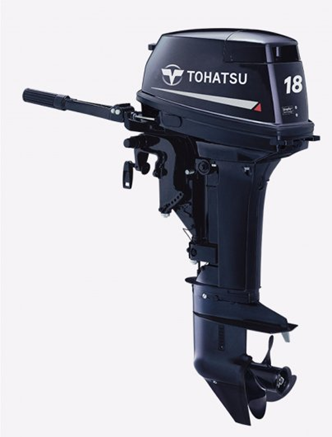 Same as the above unit, but a little bit cheaper, for cost conscious boaters who demand power and reliability. Still a best seller in the Caribbean.
Outboard Engine 25hp 2 Stroke EverRun Short Shaft:15″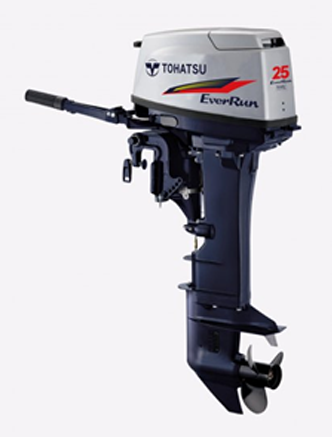 Check out Tohatsu's fastest, most powerful, and durable 2-stroke engines in 50, 30, 25 & 18 hp. These EverRun models outclass the entire outboard industry! Just choose the power to suit your needs.
The first choice for larger units, Monohulls or Catamarans, 50 feet and over.
When it comes to power choice and security, short or long shafts, 12, 13, to 14-foot RIBS, these models fit the bill.
For engines with higher horsepower, Budget Marine has stopped selling 2-stroke outboard engines, as better fuel consumption and quieter running operation are needed.
Outboard Engine 30hp 2 Stroke EverRun Long Shaft:20″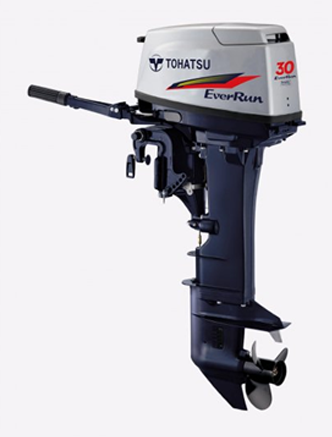 Outboard Engine 30HP 4 Stroke EFI Long Shaft:20″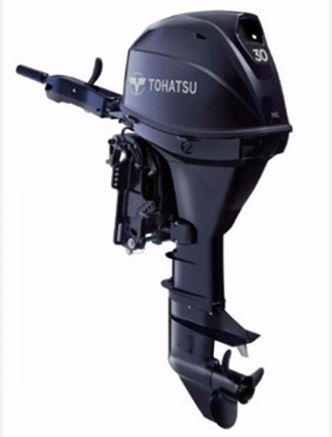 Outboard Engine 40HP 4 Stroke EFI Long Shaft:20″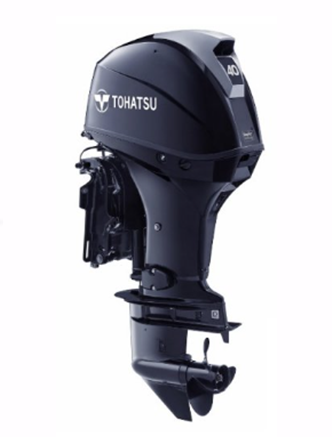 The 40 hp EFI (electric fuel injection) four-stroke not only offers a more powerful ride while using less fuel but is among the lightest on the water in its class. With proven reliability and performance, the MFS models are every boater's versatile choice for work, play or even once-in-a-lifetime memory making!
When it comes to console-rigged RIBS, these outboards are our first choice, used by regular customers or charter companies like Tradewinds for many years; so quiet, powerful, economic in fuel and reliable!
Outboard Engine 50HP 4 Stroke EFI Long Shaft:20″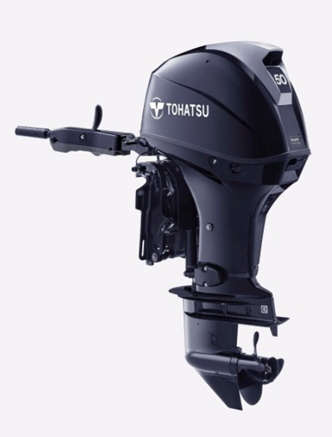 Outboard Engine 60HP 4 Stroke EFI Long Shaft:20″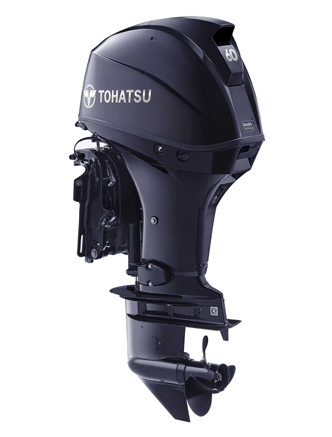 Outboard Engine 75HP
4 Stroke Long Shaft: 20″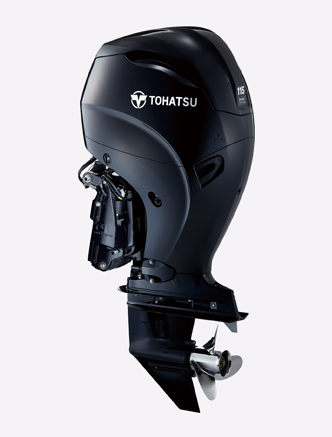 The MFS Series
The MFS115 / 90 / 75 design is built on Tohatsu's best-selling models the MFS40/50/60 and the MFS9.9/15/20. The legacy of their top performing and most reliable engines has been passed on, with a dynamic design and sophisticated details, to their all-new MFS 4-stroke outboard with industry-first innovative features and characteristics.
Outboard Engine 90HP
4 Stroke Long Shaft: 20″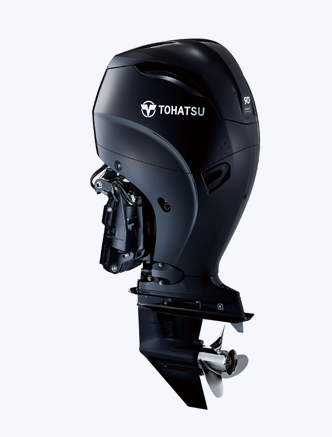 Outboard Engine 115HP
4 Stroke Long Shaft: 20″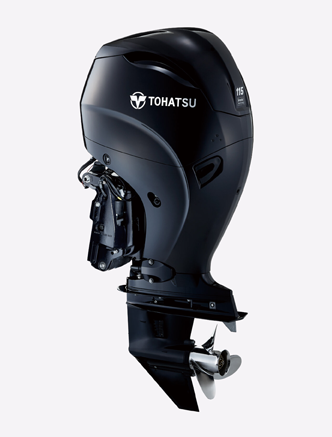 At Budget Marine we now trust and believe these new models will compete with market leaders like Yamaha or Mercury. We waited a long time to invest in this area, but now we are IN and these outboards are very well suited to our CARIB MARINE fiberglass boats and large RIBS
Budget Marine will continue its strong partnership and development with Tohatsu Corporation to bring you the best in the Caribbean as a major distributor, providing quality sales and after sales service.