A second World Sailing Technical Training Course for Coaches, hosted by Grenada Sailing Association, has just been completed and proved to be a great success. GSA Vice President Ms. Carol Gorvett commented: "Professional training for our young coaches is essential to provide a strong foundation for the successful growth of Grenada's Junior Sailing Programme. This is a core objective of the Association and so we were delighted when our application to host a second World Sailing course was accepted. GSA would like to thank World Sailing; Mr. Rob Holden, WSA Training Instructor, and Grenada Olympic Committee for helping us to make another positive step forward."
The course was run from 21 – 27 August at Petite Calivigny Yacht Club's base at Le Phare Bleu Marina and was a carefully designed programme of theory & class work combined with practical experience on the water. Grenada Sailing Association was able to offer places to trainee coaches from across the Tri-Island State: Karina Benjamin; Tivonne Bernard; Elleje Bernard; Kishon Bruno; Dunason Compton; Jaydell Compton; Clyde Frank; Rondel Ferguson; Sharmol Forsyth; Sharevin Joseph and Azelia Renaud. Noah Bullen and Kevin Banfield, two members of the first World Sailing Course held in 2016, also joined the new trainees. Both Noah and Kevin are still actively involved in coaching young sailors in their clubs and communities, providing excellent continuity for Grenada Sailing overall.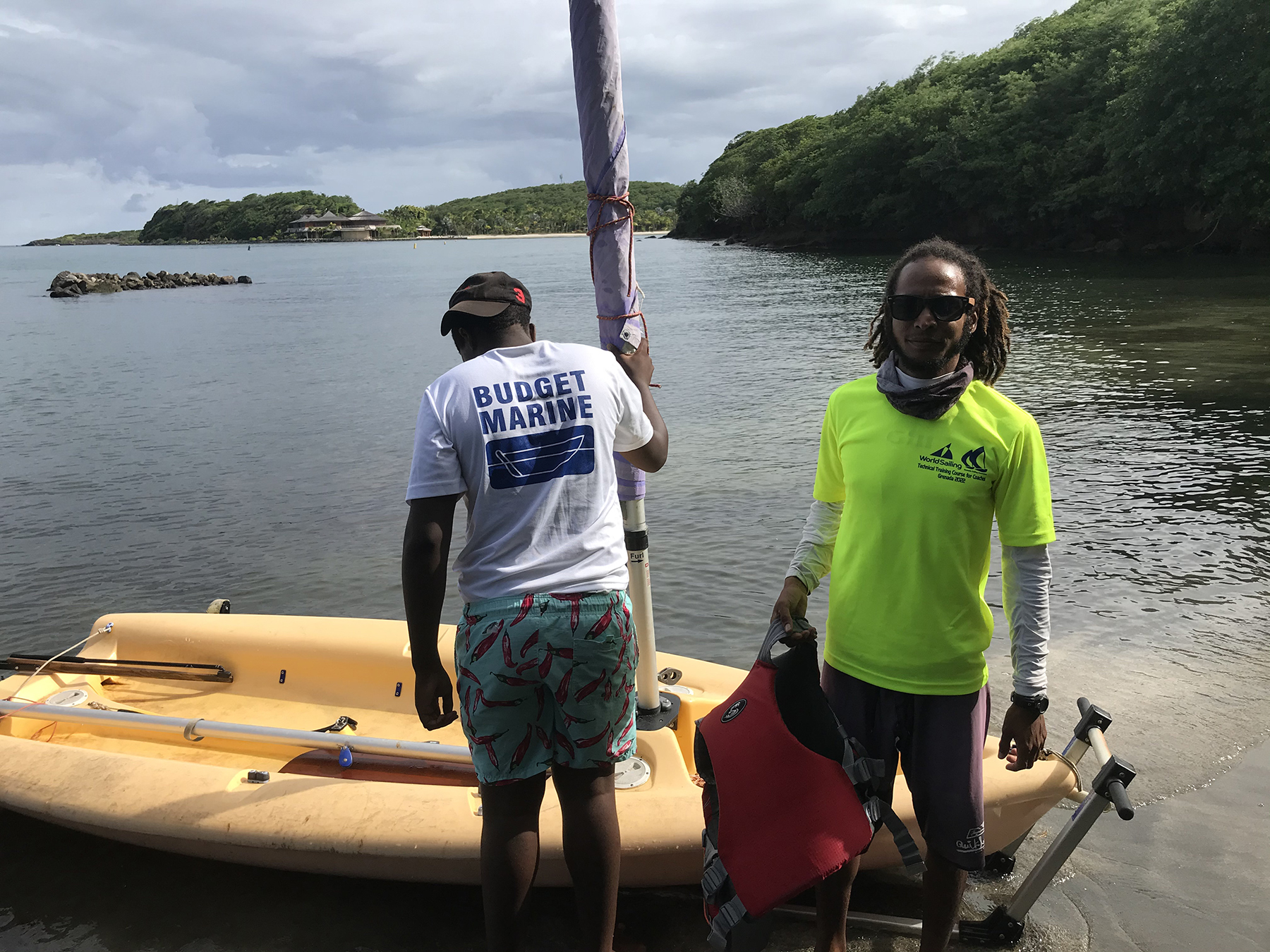 The Grenada Sailing Association is pleased to have been able to provide extremely valuable experience & knowledge to a second group of keen young trainee coaches: another important goal in the development of quality technical training in Junior Sailing. Mr. James Benoit, GSA President commented: "I would also like to thank the GSA team, Rob Holden from WSA and GOC for making the level 1 course a success. Captains of big ships begin with these training sessions"
The Association would also like to thank Camper & Nicholsons Marinas, Port Louis, for providing a photographer/videographer to record valuable training footage of the course and Budget Marine for sponsoring official course T-shirts for all the participating trainees.