Seagoing folk are often forced to find innovative solutions to their problems when they find themselves far from shore, or in a remote place with limited supplies. So making do with what one's got, while living in a confined space, is not too strange for boaters.
We've all heard of the cruiser who glues his shoes with 3M's 5200, secures his loose tooth crown with Super Glue and lubricates his marine toilet pump with Sunlight liquid. On long ocean passages supper can sometimes comprise an unusual mix. One galley guru claims that as long as she has two thirds of the recipe ingredients, she can produce a decent meal. Substitutes can usually be found when you run out of things, but don't always work too well. Such was the case on a Cape to Rio race boat that ran out of dishwashing liquid halfway across the Atlantic and had to wash up with shampoo the rest of the way, making every food serving taste and smell of lavender or patchouli.
Vinegar and bicarbonate of soda are two household basics that can be put to a myriad uses, but did you know that you can clean a floor tile, scrub a stained stainless steel sink, soften leather, free stuck LEGOs and erase crayon marks with WD40?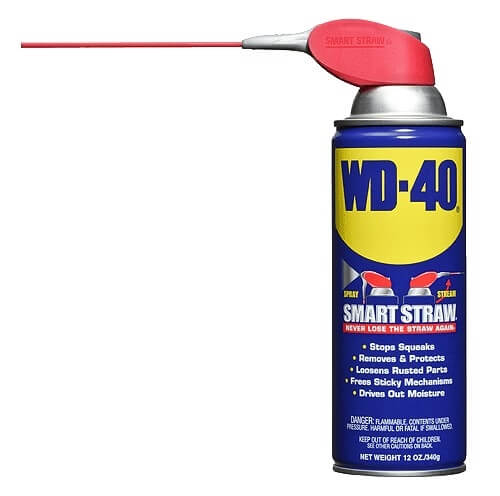 Velcro is another lifesaver – to secure picture frames on a bulkhead without making horrible holes, stop handheld electronic items from sliding around when the boat heels and keep the sail covers closed. These days velcro wrap pins are taking the place of cotter pins, and even the high-load strap that attaches the main sail to the boom can be made of this ingenious tape.
Multiple-use items are a great boon at sea in a small boat. Friends who crossed the Atlantic in a tiny S & S yacht, were mightily proud that the v-shaped insert from their bunk, with a slot-in leg support, mutated into their cockpit table, fitting the seating shape exactly. A garden sprayer pump makes an ideal fresh water shower when water is scarce, and a salad spinner can be used to make laundry less soggy. Before Covid-19, we never knew a face mask could be made from so many different materials, in so many different ways, but now we certainly do.
The list of small but essential items that help us survive when times are tough goes on and on – solar cell lights, flashlight batteries, duct tape, cable ties, scrubbers, cleaners, water purifiers, and of course, toilet paper, to name a few. These and many more can be found in our fully-stocked Budget Marine stores. Due to lock down, some locations may be open limited hours, or offering an online order and collect/delivery service, but one way or another, our teams are committed to supplying the items you need.
Product List: