Excellent Conditions for Impressive Junior Sailing Action
Grenada's junior sailors enjoyed near perfect sailing conditions on Saturday 23 March when they took to the water in Grand Anse Bay for the Budget Marine Junior Sailing Championship. In past events, the youngsters have had to contend with challenging winds and choppy water, but on Saturday the elements combined to provide great sailing conditions, and allowed the keen young sailors – as young as six – to show their talent and competitive racing skills.
The event was sponsored by Budget Marine and supported by the Grenada Sailing Festival, Grenada Sailing Association, Grenada Yacht Club and Gouyave Sailing School. Nineteen young sailors took part, ranging in age from 6 to 18 years and racing in three different classes: Optimists, Mosquitos and Lasers, making up an impressive fleet of some 14 dinghies, and showing the depth of sailing skills Grenada's youth has to offer.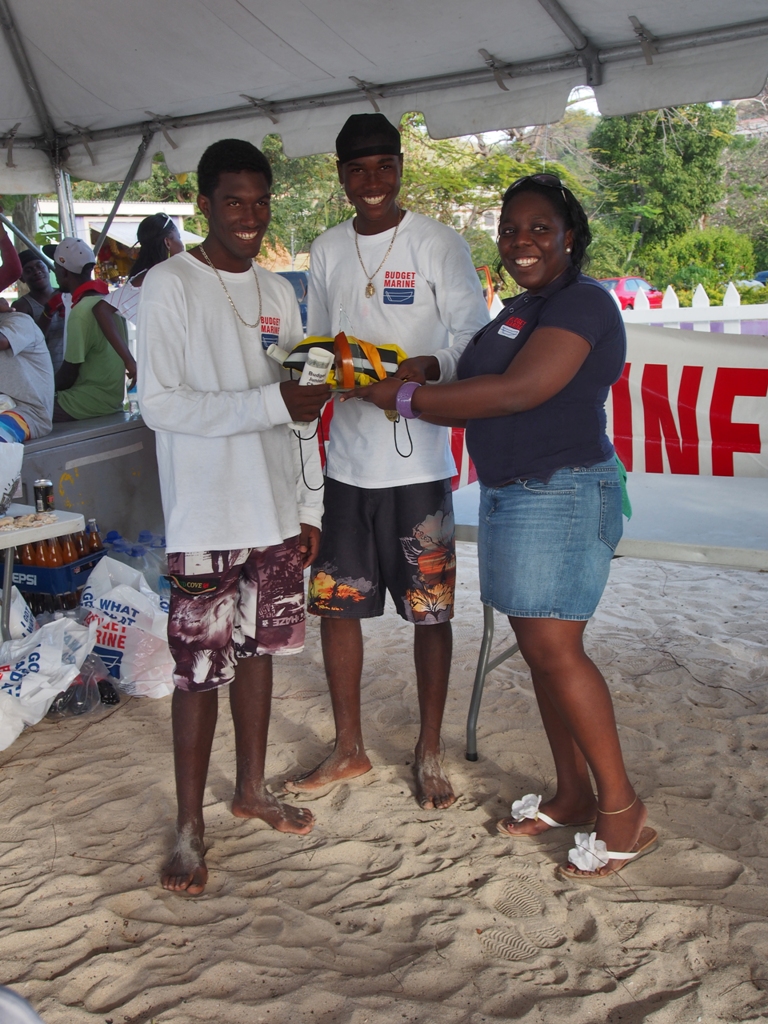 Competition was tight across all three classes in a busy day of seven races, thanks to the disciplined race organisiation of instructors Kevin Banfield and Michael McQueen, and there was still uncertainty about final places right up until the last race was ran.
This was the second Junior Sailing event for the year, and part of a growing calendar of race days and regattas being organised to provide important competitive experience for Grenada's young sailors. Organisers would especially like to thank Budget Marine for their title sponsorship of this event. The company has been a long term supporter of Junior Sailing and its continued involvement and encouragement is extremely valued. Thanks goes particularly to Nicholas George, out on the water all day providing safety boat services, and to Lucille Pierre and Lera Griffith, who worked hard providing much appreciated drinks and refreshments in the HQ tent.
Thanks also goes to Kevin Banfield, Gouyave Sailing School; Michael McQueen, Grenada Yacht Club; and Jacqui Pascall, Grenada Sailing Association, for their help and support, and to Oscar, Wayne and Andre in Oscar's Water Taxi, in charge of mark laying & courses. Rene Froehlich, Sailing School Grenada, provided the unique hand-made trophies, and essential refreshments were provided by The Victory Bar & Restaurant, Bryden & Minors with Orchard Juice, Glenelg Natural Spring Water, Grenada Bottling Ltd and Juicy Cool.
Plans are now starting for an even bigger event in 2014. For more pictures and information, follow Grenada Sailing Festival's official Facebook page.