Budget Marine supports Olympian Sailor in historic Tobago to Trinidad Sail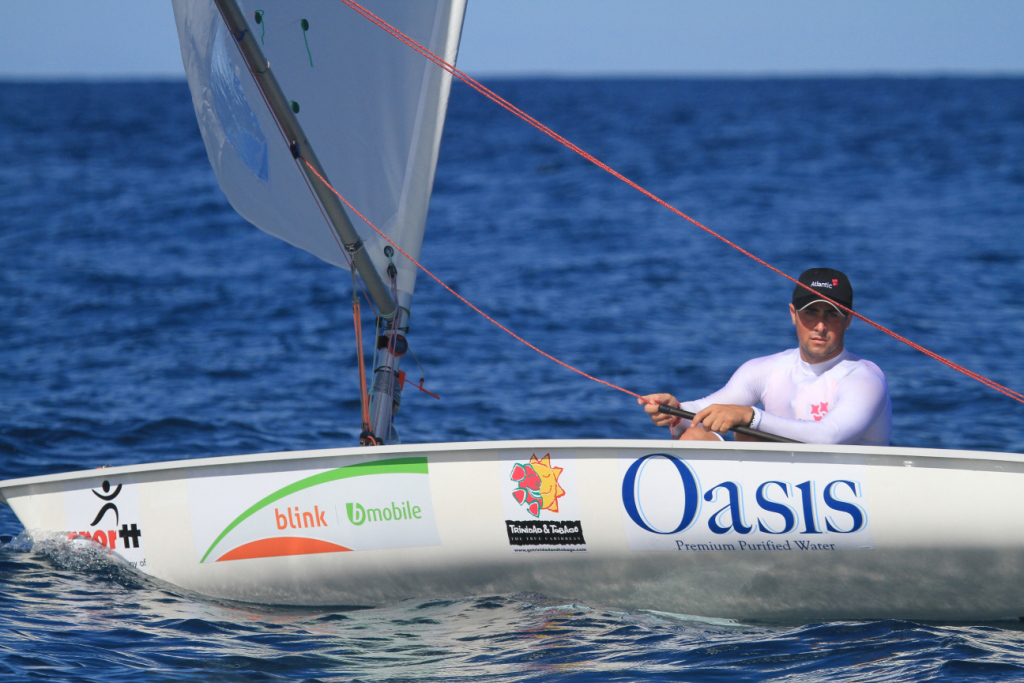 On 7 Dec 2012 Budget Marine Trinidad presented T &T's Olympian Sailor, Andrew Lewis, with a Laser Upper-Mast and Std Sail with battens for hisWind Energy Challenge,a 50 mile sail in a 14′ Laser from Pigeon Point, Tobago to Maracas bay, Trinidad. This had never been attempted before, being the smallest single handed boat to complete the journey between the two islands.
Dogged by lack of wind and strong current, after sailing for a long, hot 11 hours and 52 minutes, Andrew completed his crossing on 16 Dec 2012 at around 9pm, once again showing the self discipline that took him to 37th place in London and made him recipient of the 2012 Spirit of Sport Community Coach of the Year Award.
Welcomed in the dark by supporters, he commented: 'What a day I chose! I was determined to repay the faith of my family, friends and sponsors.' He was accompanied by a T&T Coastguard vessel the whole way. With this historic sail Andrew intends to raise the profile of sailing in Trinidad and Tobago and Budget Marine Trinidad was proud to play a part in this venture.