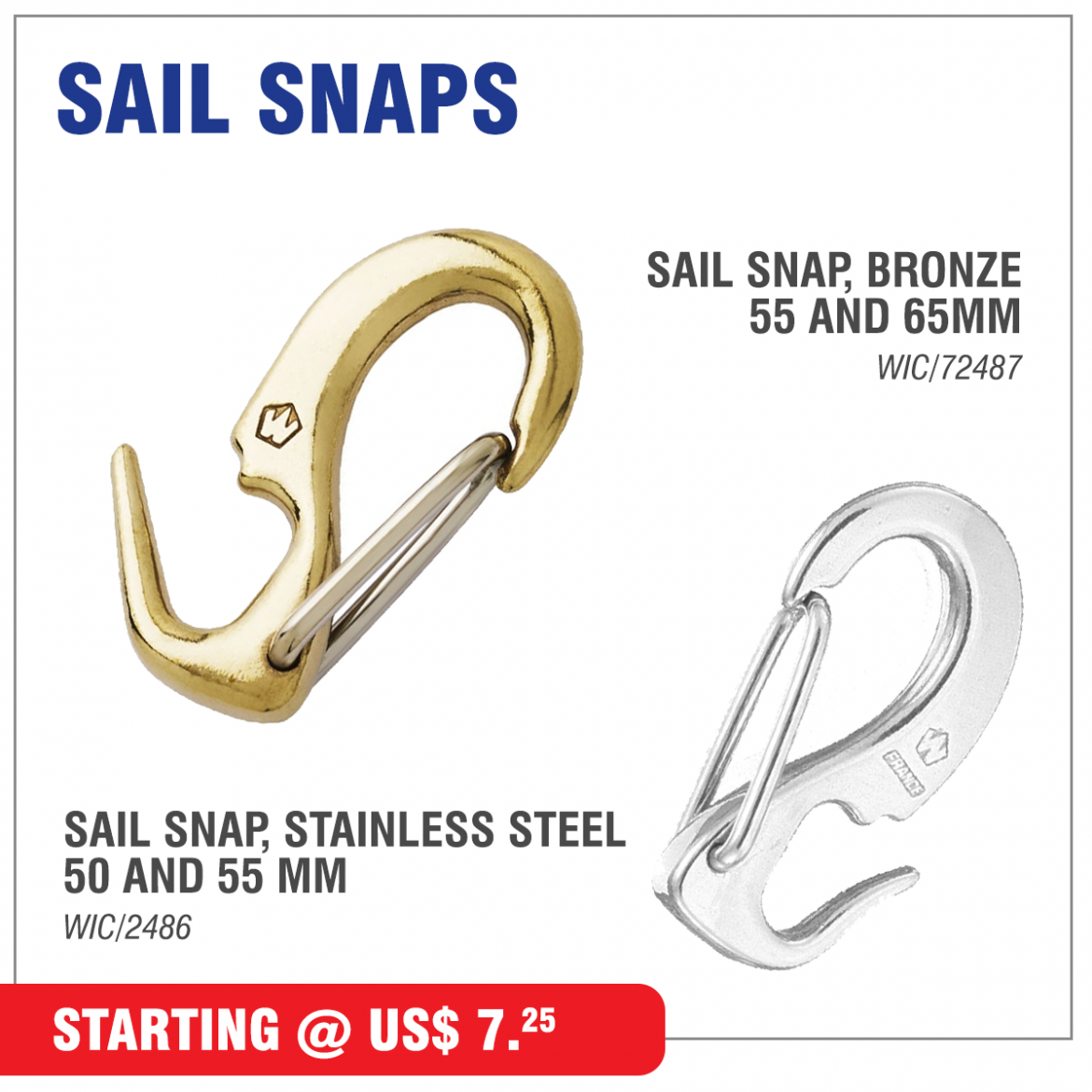 Wichard's sail snaps are designed to be used for hoisting the storm jib or staysail. Their easy use allows one handed functionality, with no jamming of the system.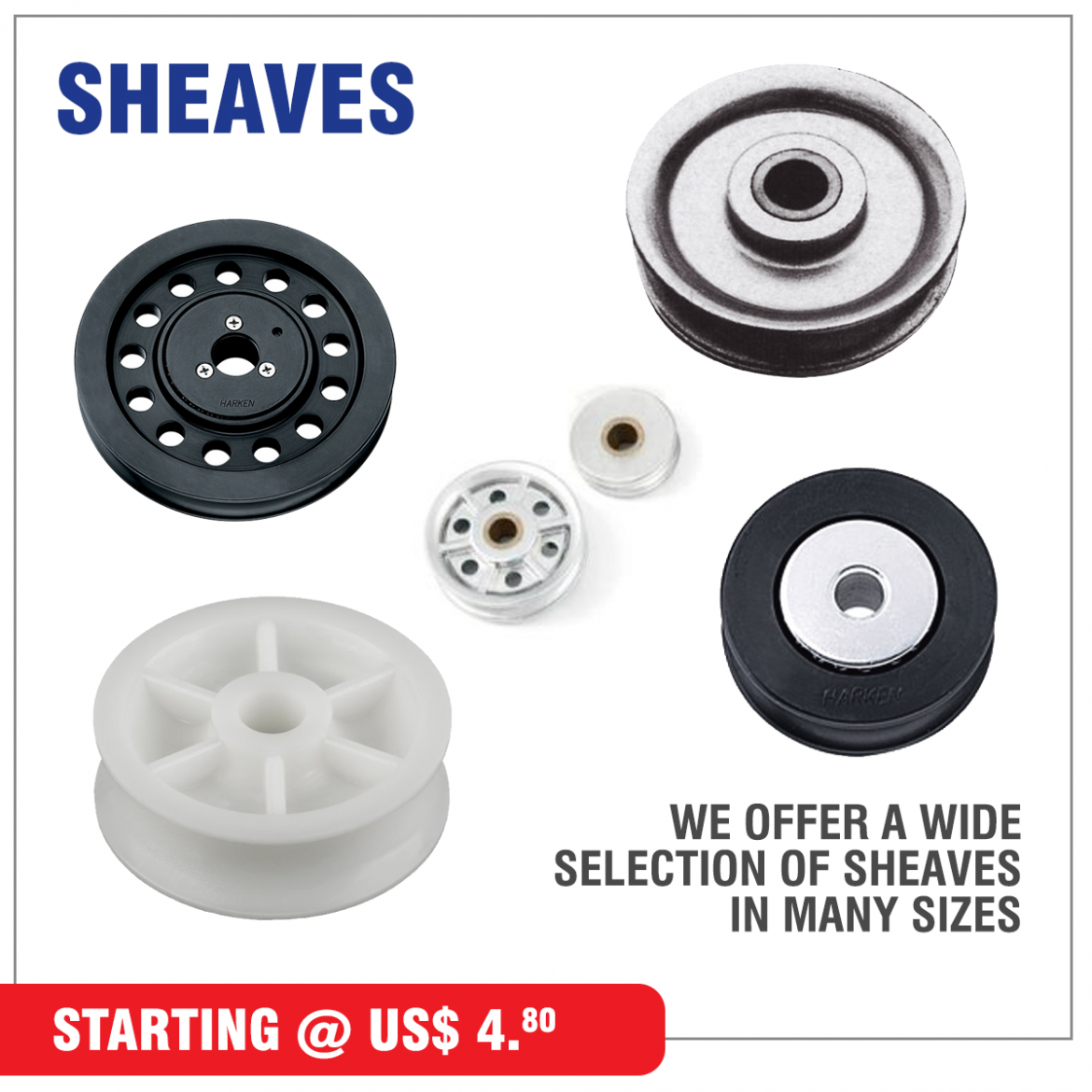 Sheaves allow the wire or rope to move freely, minimizing friction and wear on the cable. They can be used to redirect a cable or rope, lift loads, and transmit power
Self-contained sheaves are designed for sailors to use in custom applications. Big Boat and high-load sheaves are available for special applications, as well as for replacement sheaves in Big Boat blocks. Narrow high-load sheaves in mastheads improve sail handling, speed up sail changes, and allow the use of smaller, lighter halyard winches.
Sheaves in different configurations and materials designed for various purposes, are available from stock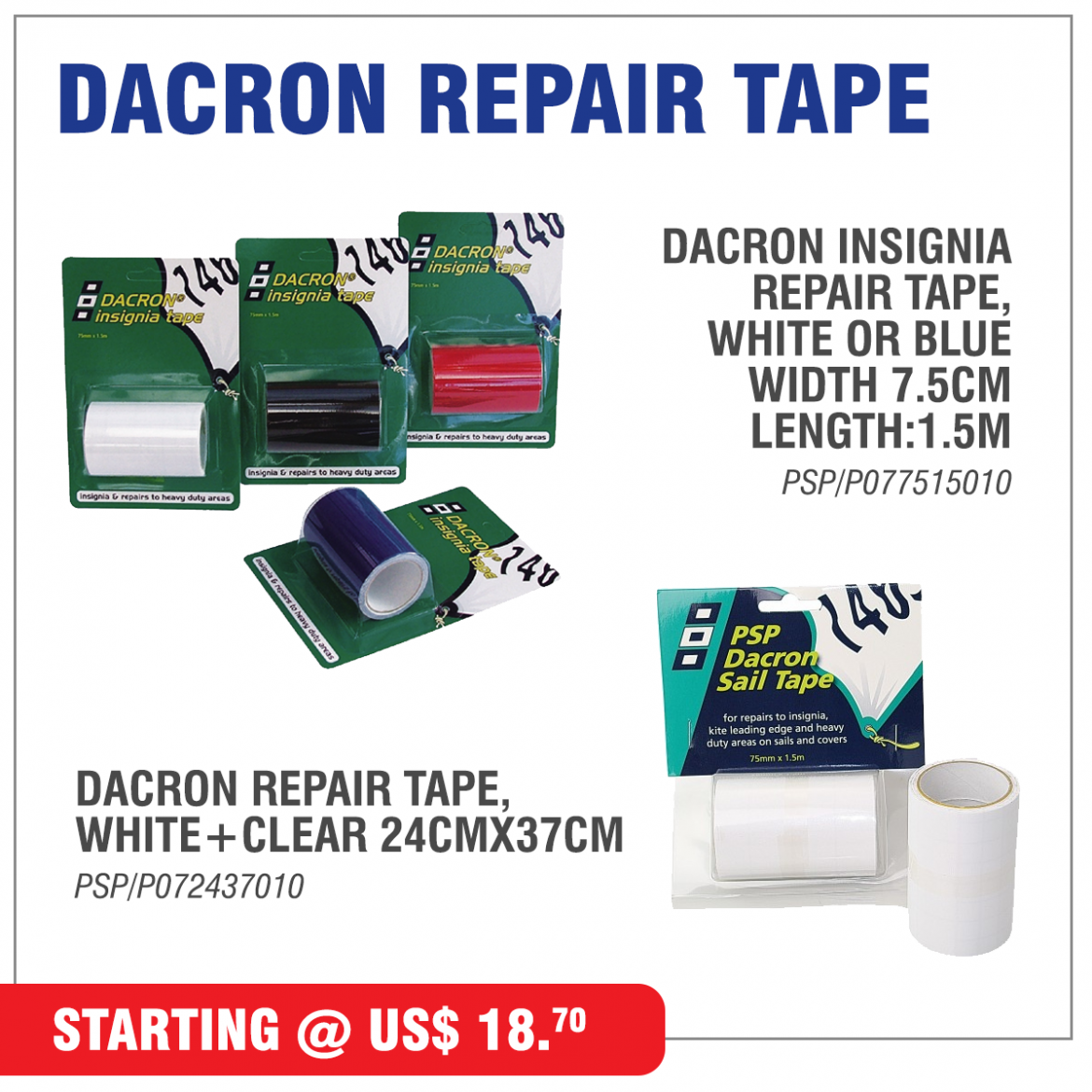 1.) Get to the rip ASAP.
2.) Clean the area well – rubbing alcohol will clean and self-dry quickly.
3.) Use a hard surface to flatten the sail and re-align it before applying the repair tape or material.
4.) For load-bearing rips, we use sail tape on each side of the rip.
5.) Bar-tack it. Hand-stitch a few box reinforcements in the corners of the repair (Make a small square of four needle holes and tie off each stitch in the corner. Remember, on old sails, each needle hole will also weaken the material, so you are bar-tacking the new sail repair material to itself, with your old sail in the middle).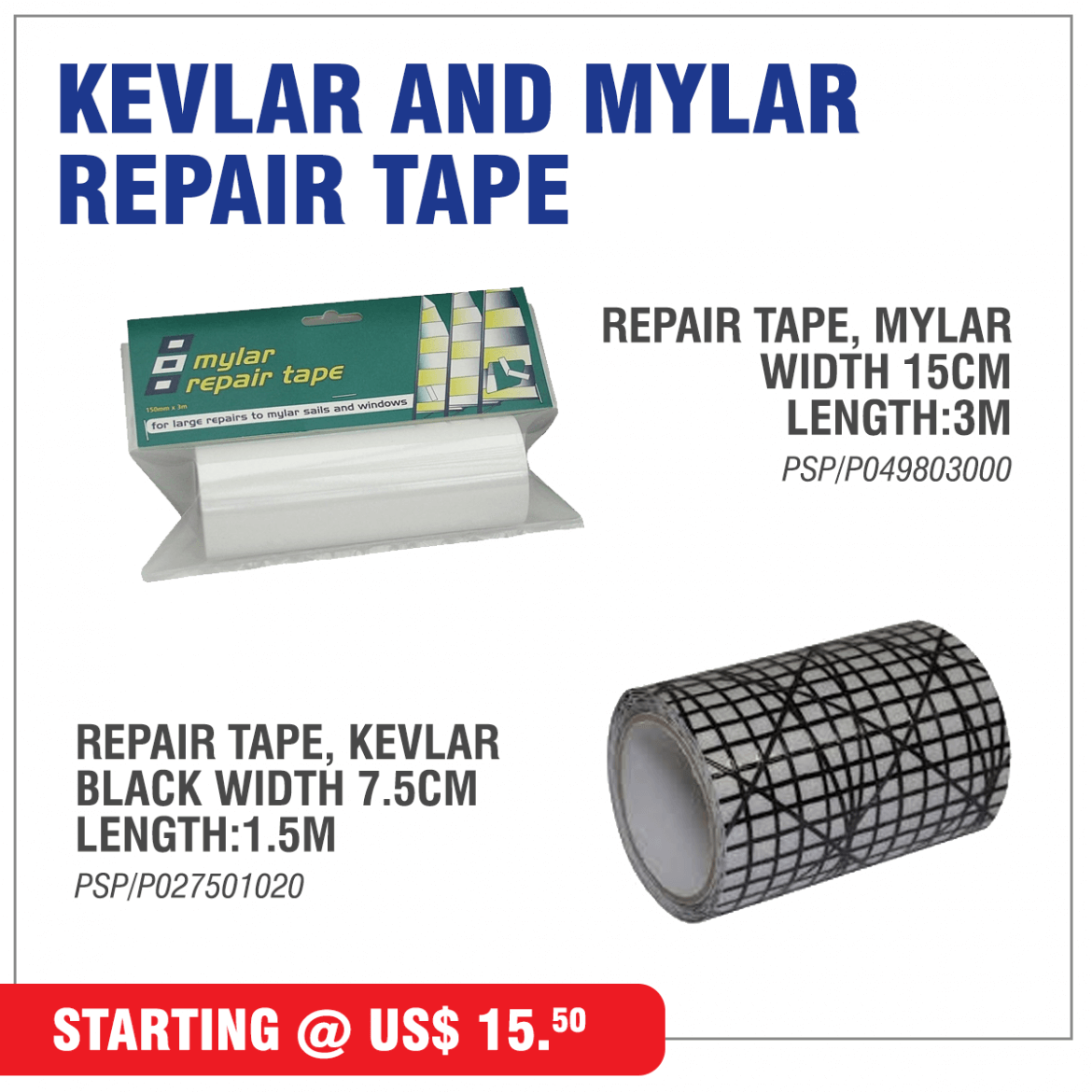 Extra heavy-duty, self-adhesive, tape designed specifically to repair tears in Kevlar sails.
The high performance Kevlar/Mylar laminate tape will give a strong repair whilst maintaining the non-stretch properties of the damaged sail.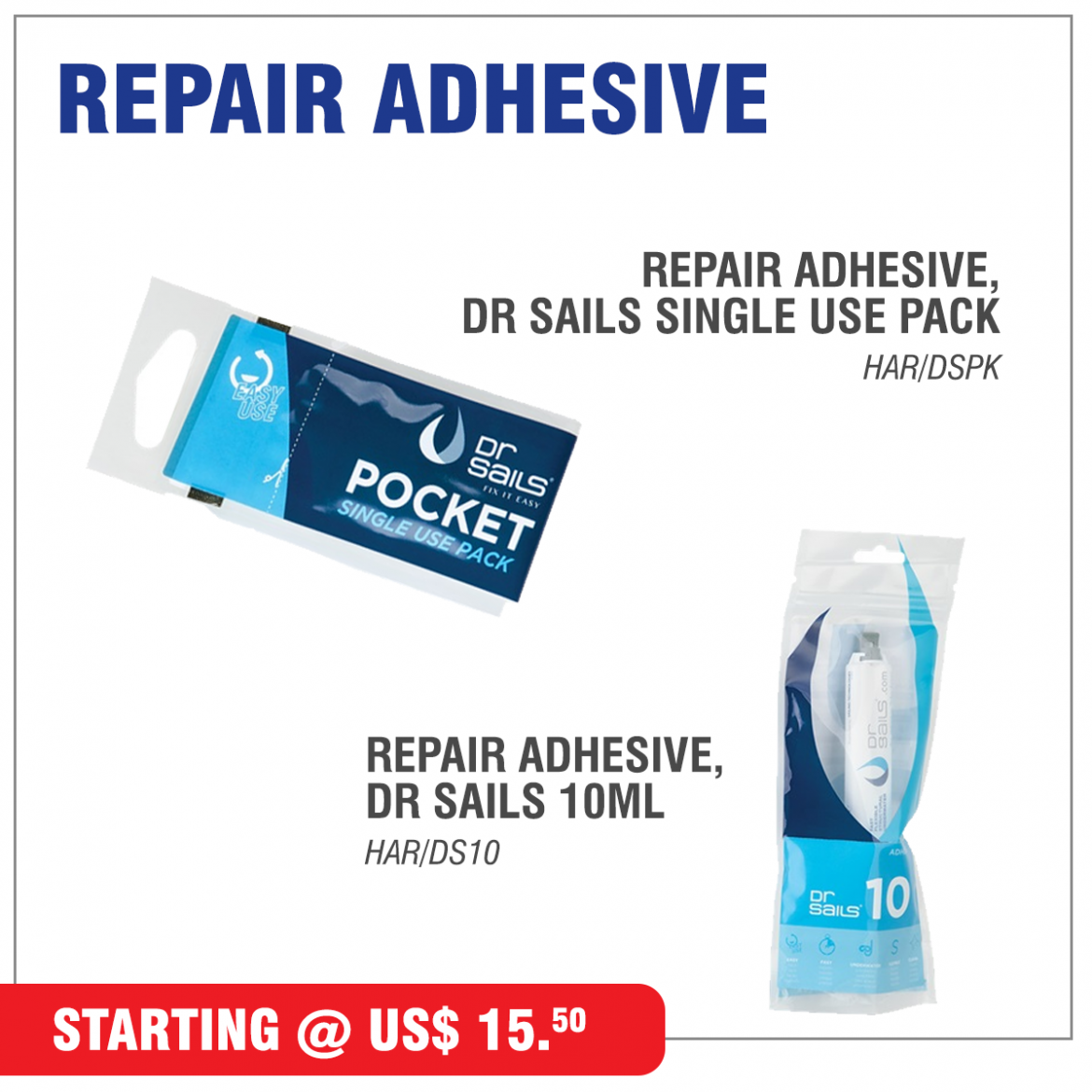 Dr Sails repair adhesive bonds to pretty much anything that you will find on a boat, from the sails to the aluminum tiller to the hull itself. It even works underwater, so with some challenges, it could be used to apply a patch made from a Mylar sail to a punctured hull. Imagine that. Just rough up the surface a bit, apply the Dr Sails and stick it onto whatever you are using as a patch.
For more tips and tricks about this fantastic product, please check link below.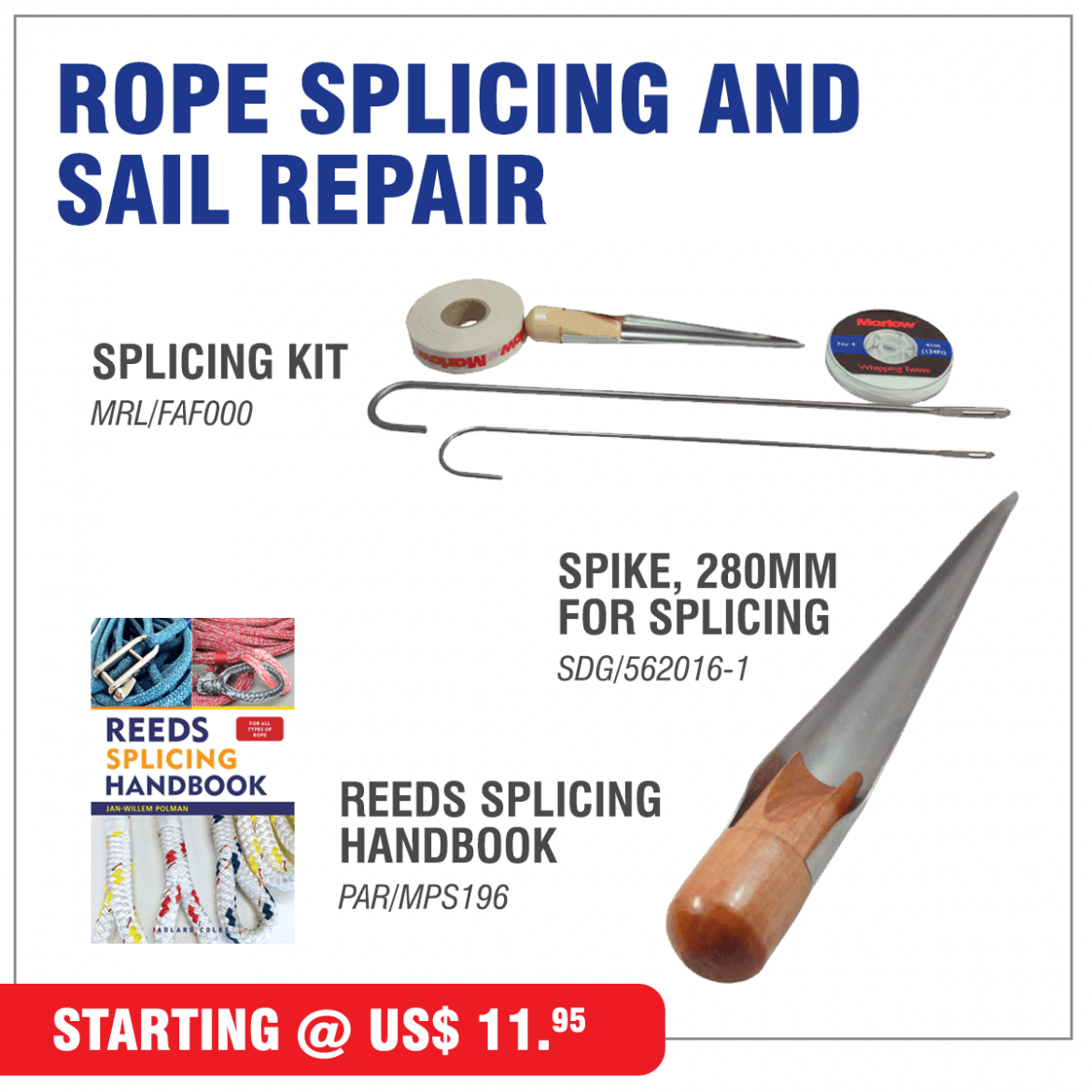 To satisfy the needs of the most demanding craftsman, we carry helpful splicing tools and guides to assist you in perfecting your splice!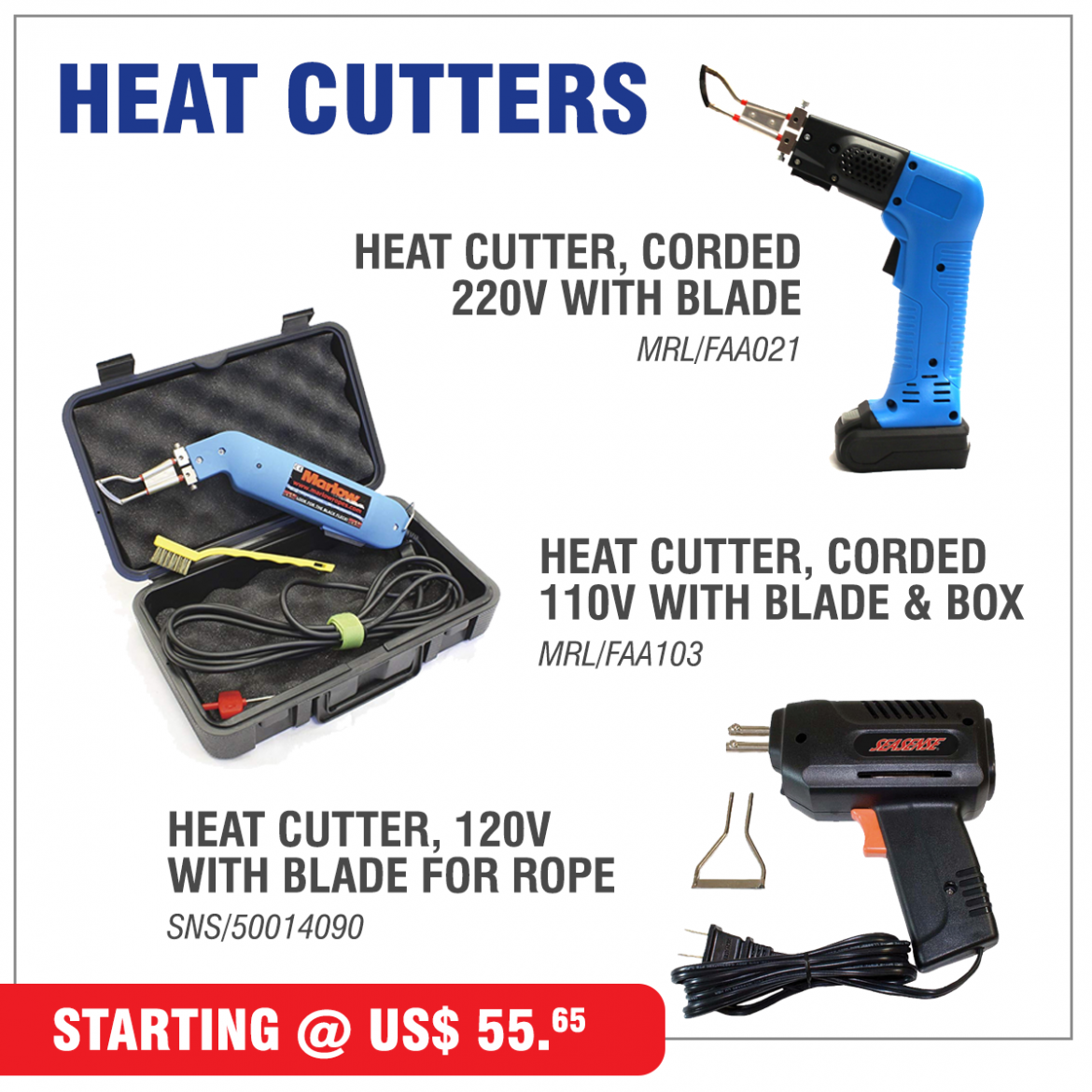 The blades on these heat cutters/hot knives heat up in seconds, and give a neat and clean cut with minimal effort. The heat seal prevents the rope ends from fraying and avoids the need to use unsightly tape that may not last, or whipping twine that takes time to do. The hot knife is not for ropes only, and can be used on a variety of other synthetic materials. It is possible to use this handy tool to cut expanded and extruded foam, webbing, cords, ribbon, fiber board, cable conduit, thermoplastics, sail cloth and awnings, etc.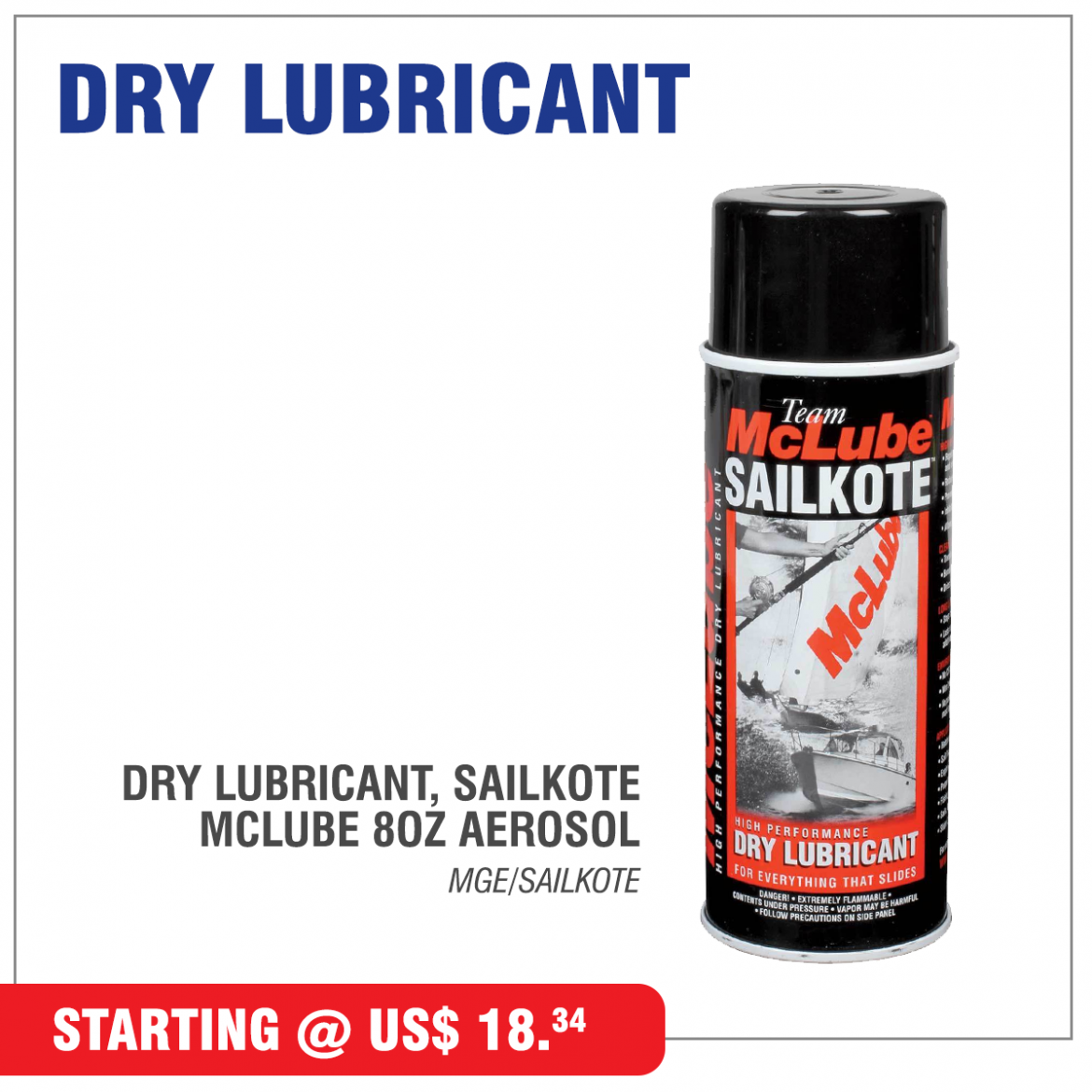 Team McLube Sailkote is the only dry lubricant currently available that has been specifically designed for marine use. Sailkote is a translucent liquid that sprays or wipes on and dries completely in seconds. So, unlike oils, silicones, and waxes, it will never attract dirt, water and contaminants that eventually degrade lubrication performance. "World class" sailors across the globe from maxi-racers to sailboarders are enjoying the benefits of Sailkote's advanced dry lubrication technology. The same dry lubricant technology that has been developed for, and race proven by America's Cup Teams, Olympic Medalists, and One Design World Champions.