"Has your dinghy become a "deflatable" instead of an inflatable?
Proper care and repair can give your inflatable dinghy a much longer life. This technical corner covers the nitty-gritty on sealants, paints, parts and cleaners to keep your RIB in top condition.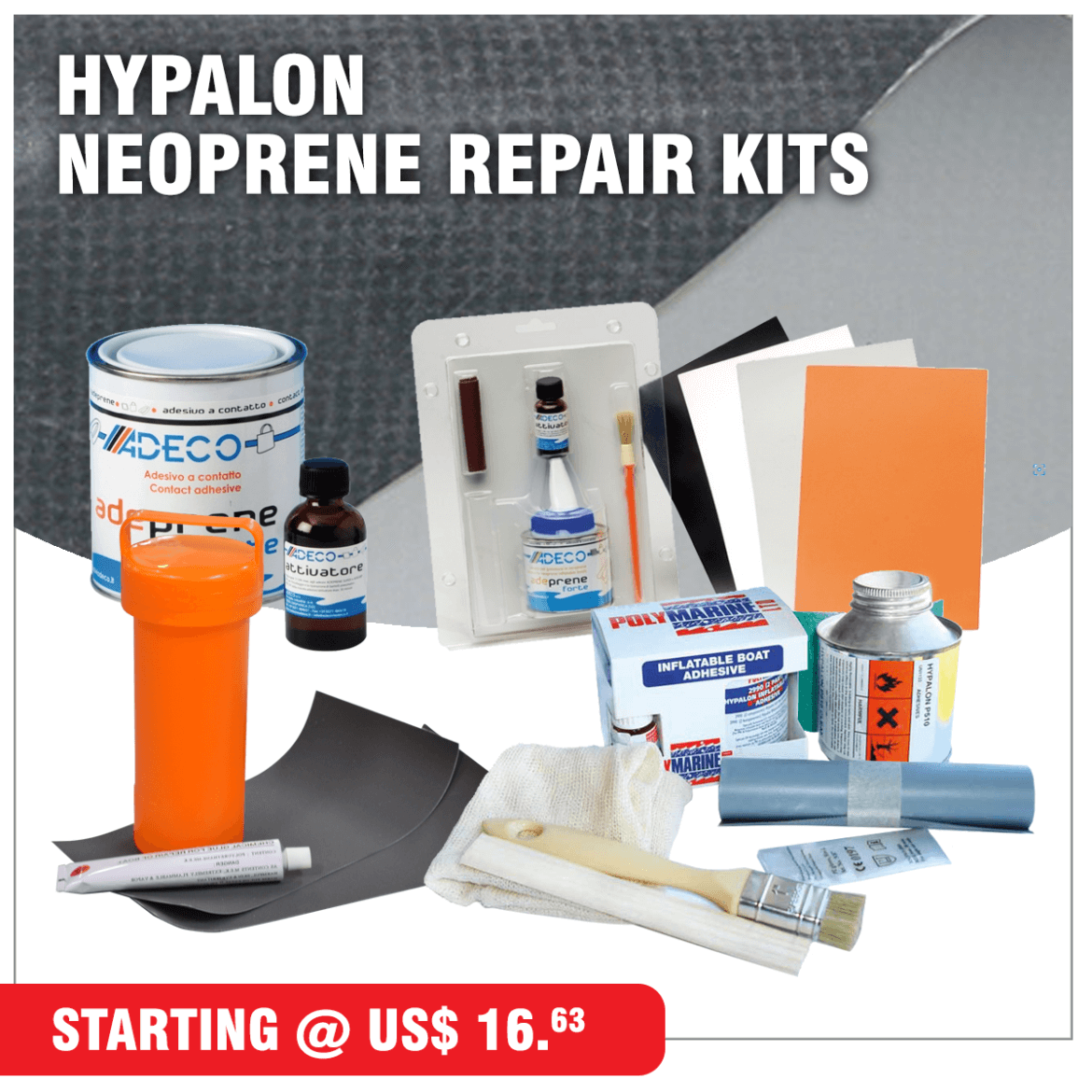 Hypalon fabric has a dull dark grey color on its reverse face. For further identification info go to: https://www.polymarine.com/advice/pvc-or-hypalon/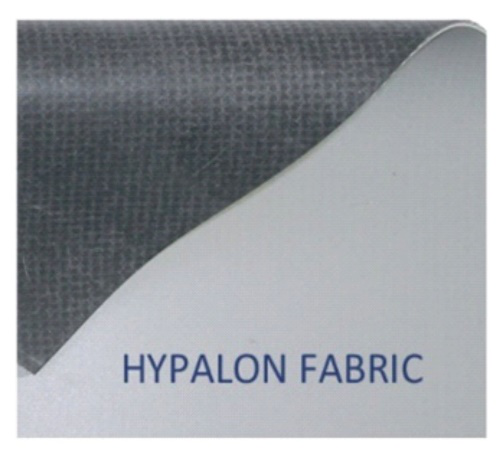 Most inflatable boats are made from one of three different materials, Neoprene/CSM (also called Hypalon), PVC, or Polyurethane. Make sure to select the correctly formulated repair kit for your dinghy and follow the manufacturer's instructions exactly, as the preparation and application procedure is different for each.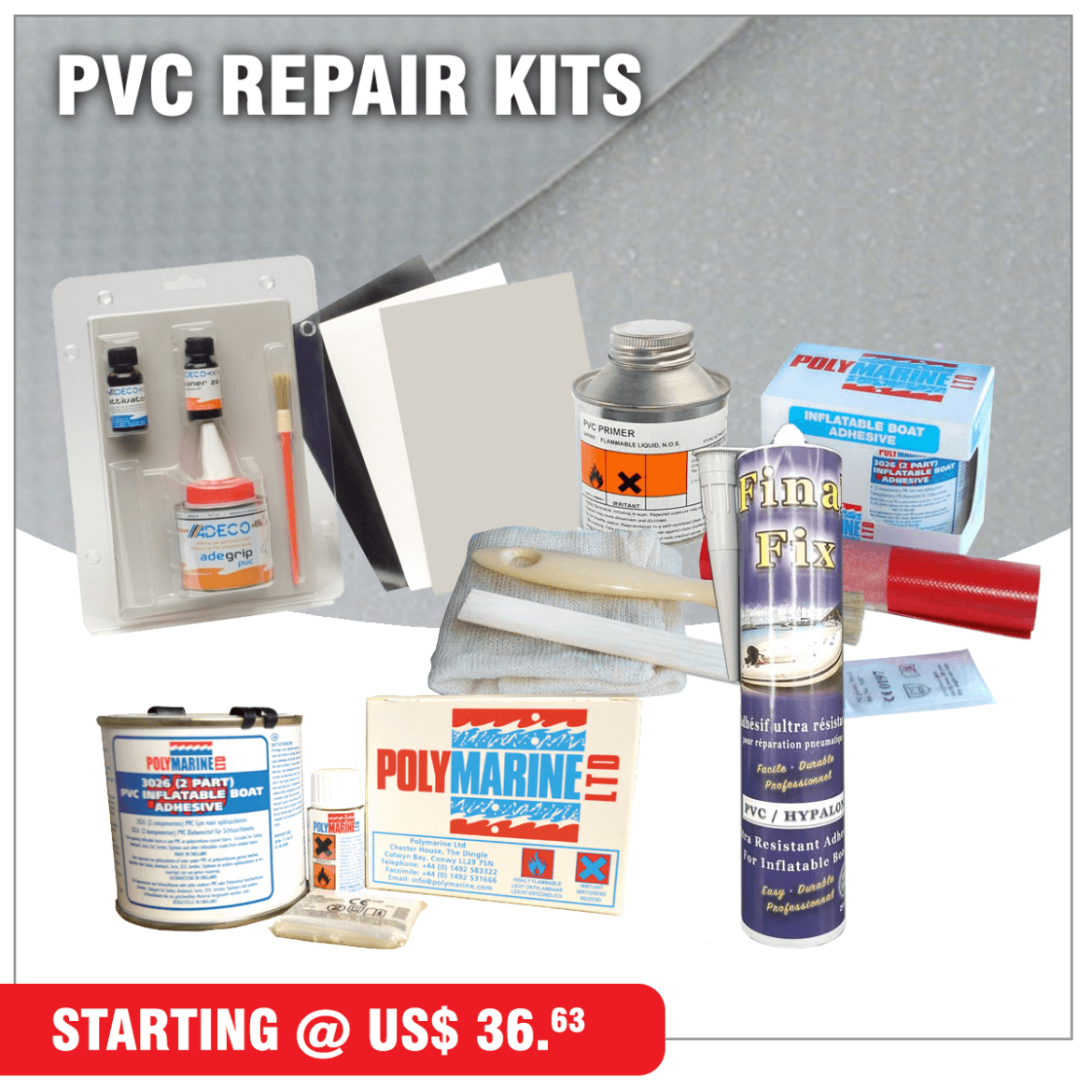 PVC is the same glossy colour on both sides of the fabric. For further identification info go to: https://www.polymarine.com/advice/pvc-or-hypalon/
While light and economical, PVC inflatable dinghies can become brittle over time, especially when exposed to prolonged periods of direct sunlight. Applying a UV protectant when you clean your dinghy will keep it looking newer for longer.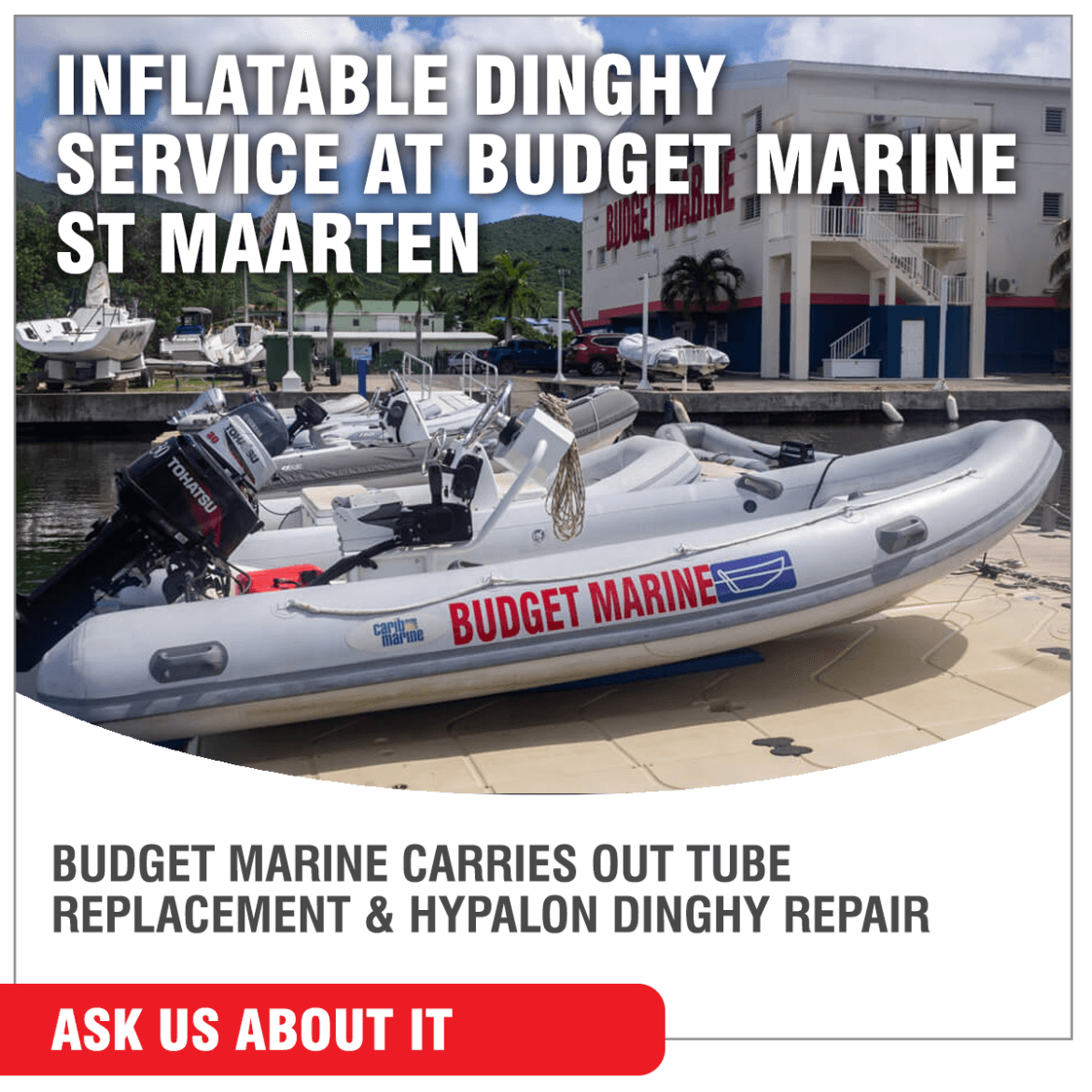 FINDING A LEAK – Inflate your boat and listen for hissing to narrow the area down. Leaks are often caused by poorly fitted/faulty valves – so start by checking for bubbles around the valves. Use a spray bottle filled with soapy water if you can identify the exact spot, but if you can't tell where the leak is, spread the solution over the whole boat with a towel/sponge and look for escaping air bubbles that direct you to the source.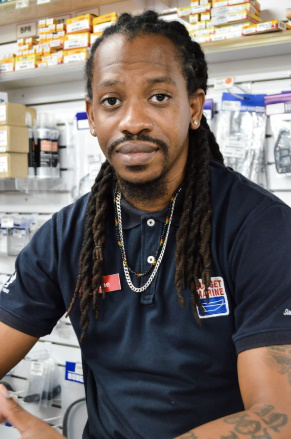 Contact shane.kelly@budgetmarine.com at our service department for more info.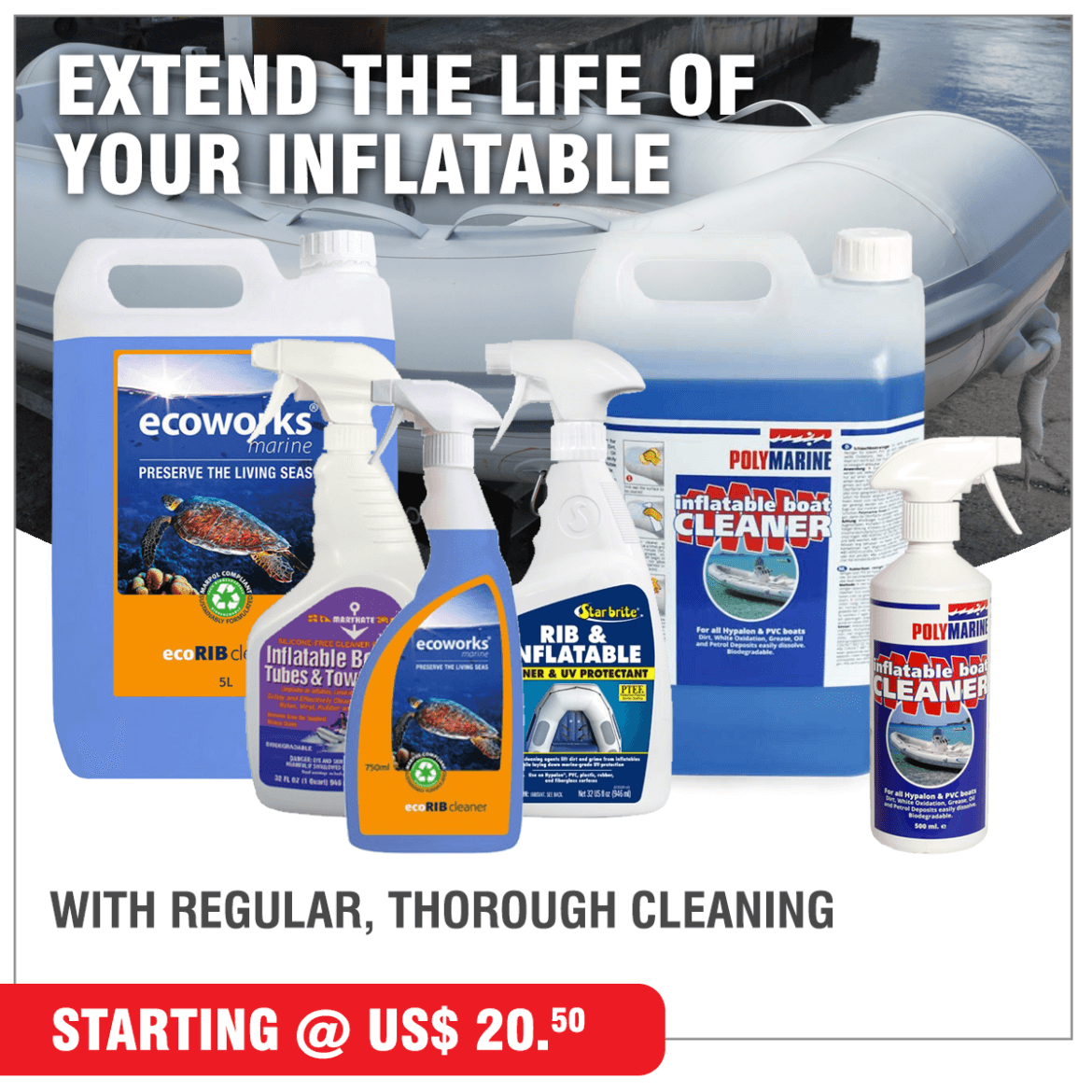 Establish a regular cleaning schedule that includes rinsing with fresh water after use and a more thorough soap wash every 2 to 3 months to remove mildew and protect the tubes. Don't allow marine growth (slime, sea grass & barnacles) to become established on the tubes as scraping them clean can cause surface and tube joint damage. Check the small print for cleaners that provide superior UV protection and are biodegradable.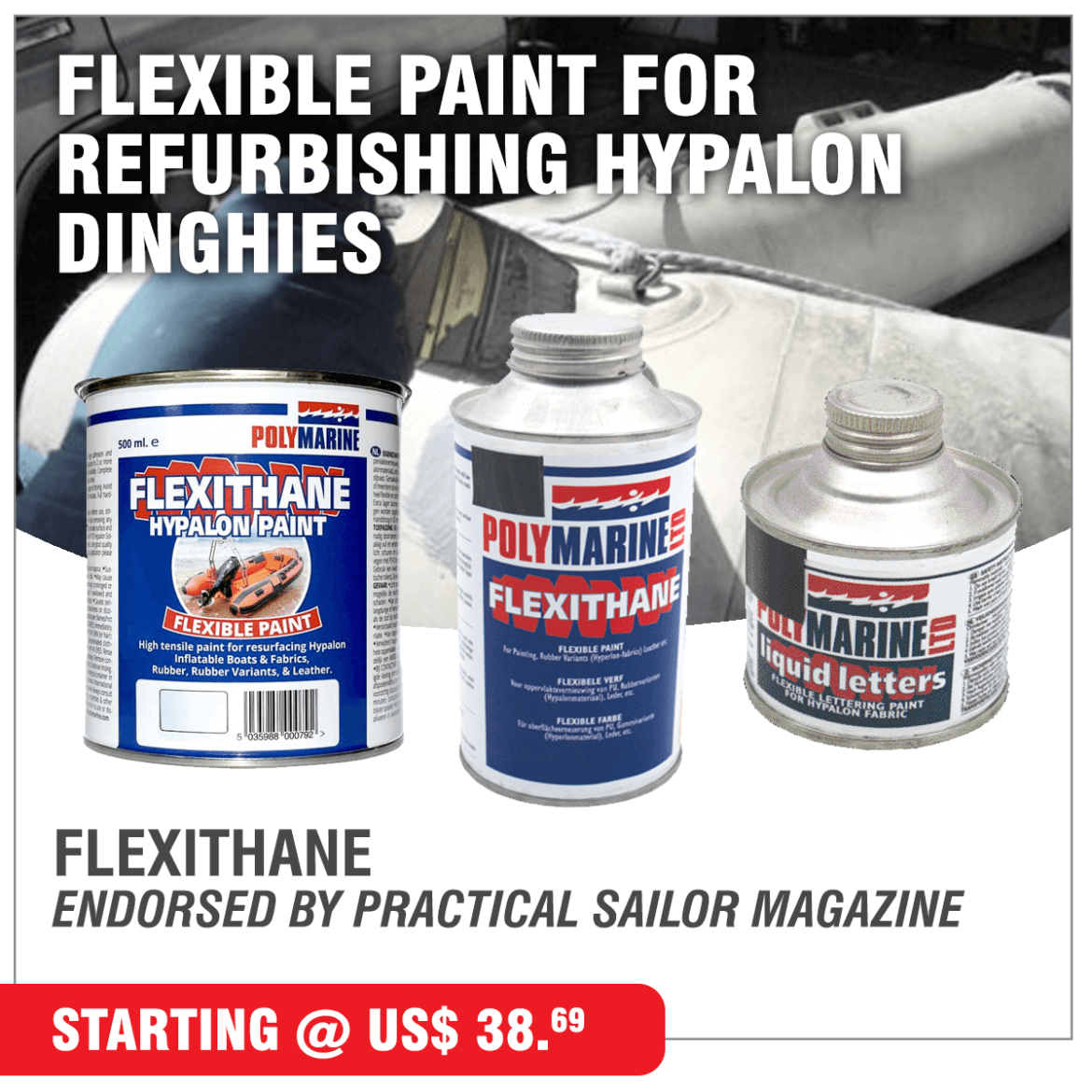 Flexithane is a fully flexible elastomeric one-part paint formulated for Hypalon PU and rubber variant fabric, giving a smooth satin finish that will not crack or flake off. No mixing required, just a vigorous shake or stir. Two coats, applied with a brush, are recommended for best results. For details regarding hardening times and application advice: https://www.polymarine.com/advice/flexithane-flexible-hypalon-paint/
Polymarine also has specially formulated Superflex paints for the renovation of PVC inflatable boats.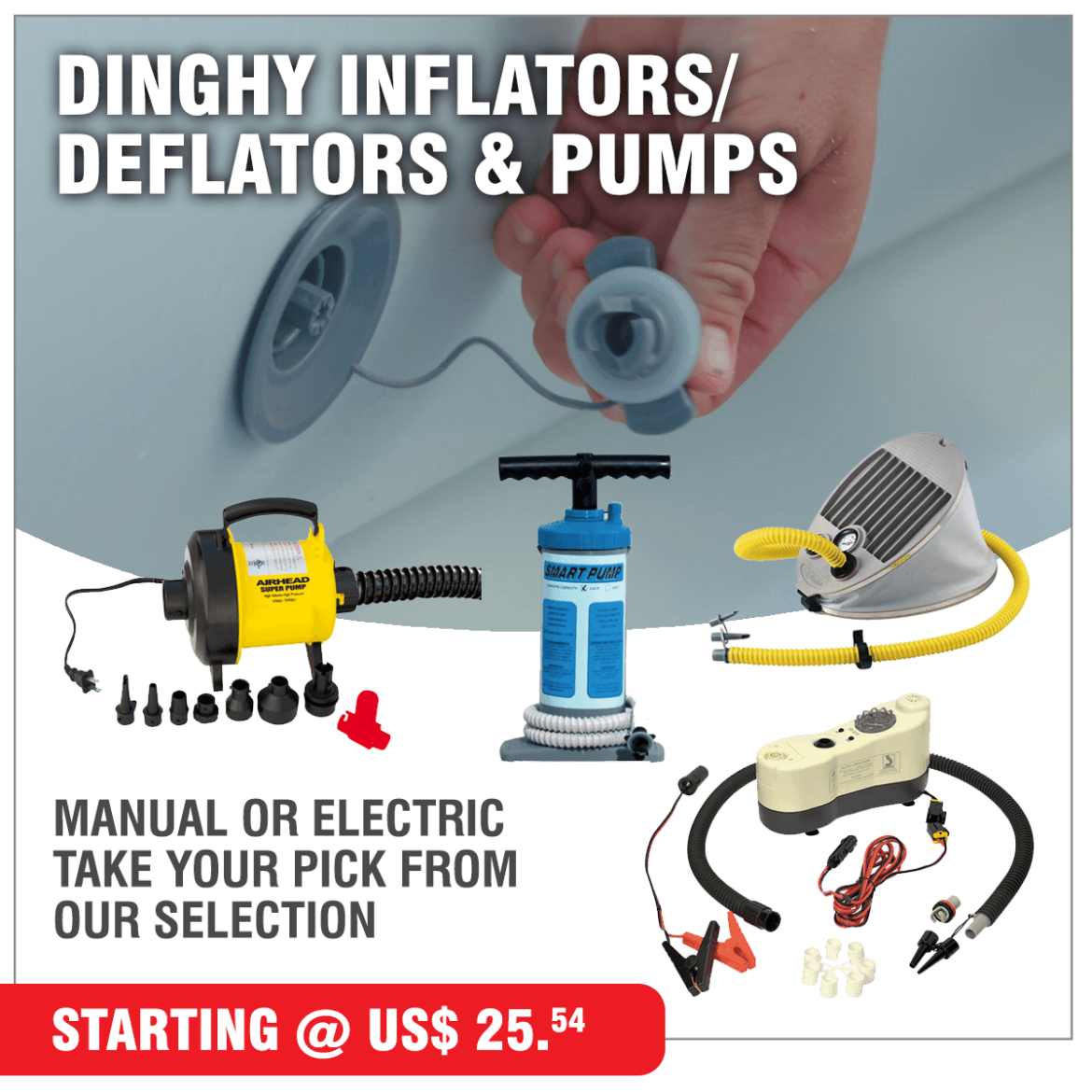 How much pressure is too much?
A properly inflated boat handles and tracks much better than one that is floppy and underinflated. Manufacturers specify inflation pressure for their boats for a reason; they want you to have a good experience. Inflating to the recommended pressure (usually 2 to 2.5 psi) gives you the best performance possible.
Compensate for the affect of weather changes – decrease pressure when warmer temperatures increase the psi of your boat and top it up when temperatures fall again – to lengthen the life of your inflatable.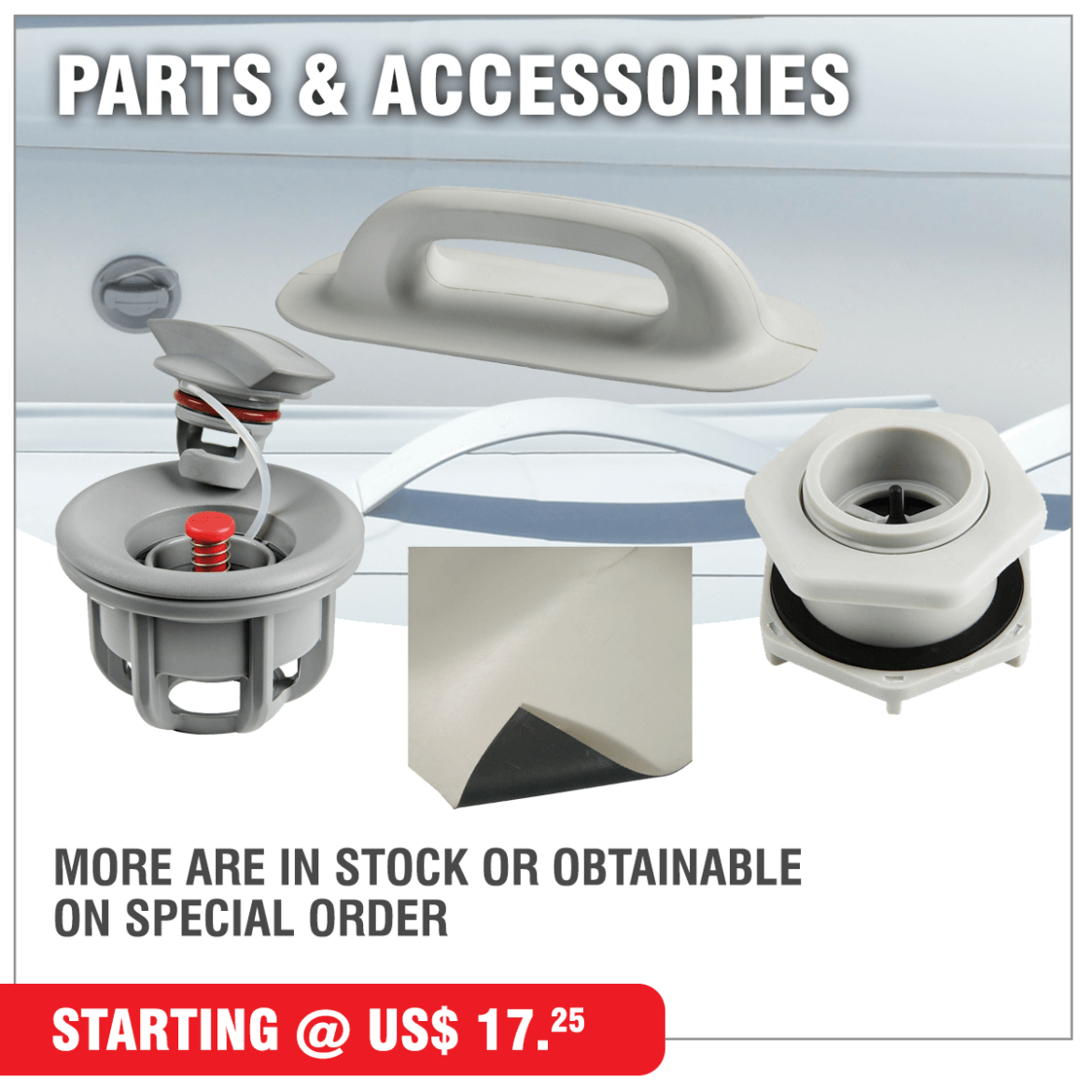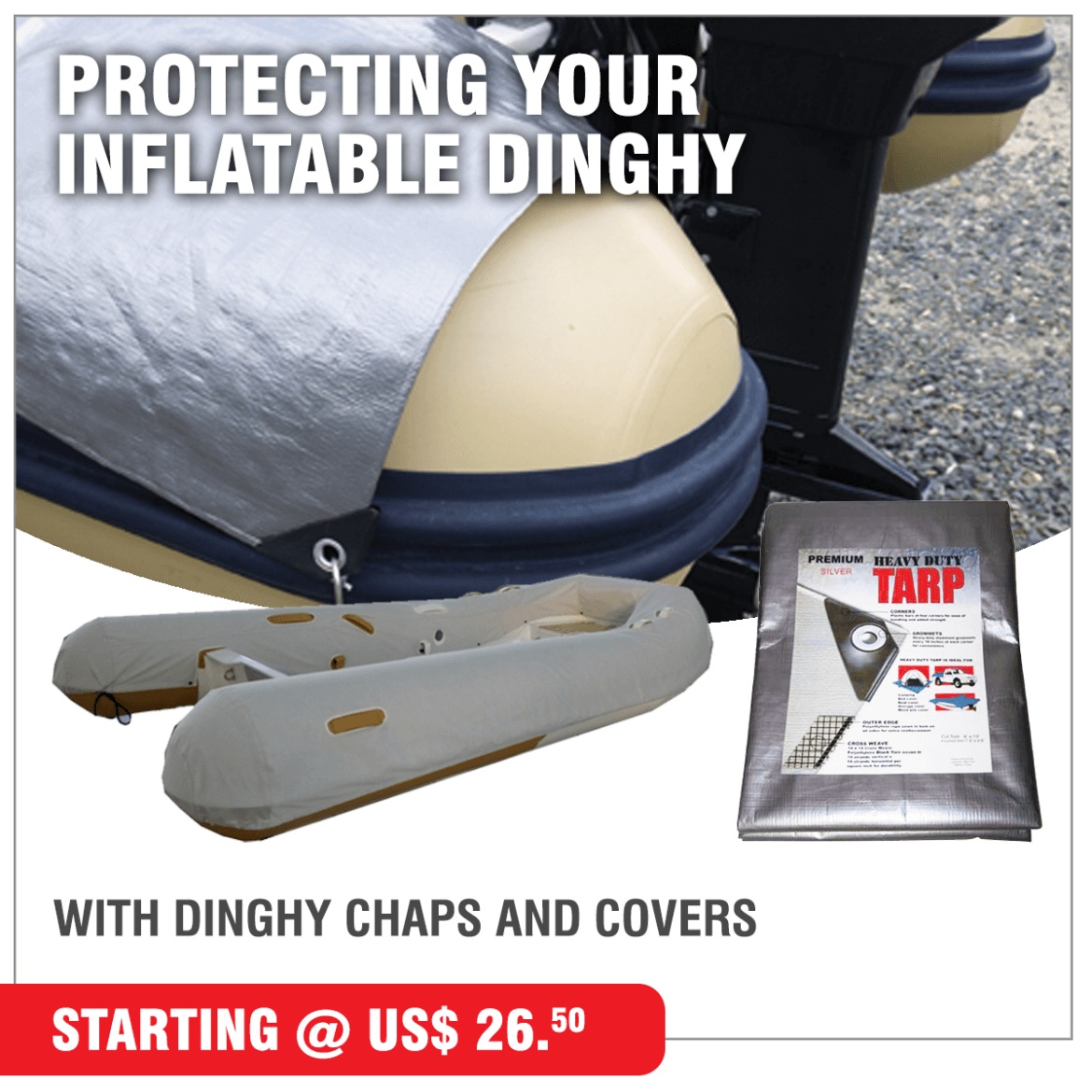 An inflatable dinghy can easily get damaged if used for fishing or left unattended where it becomes jammed under a dock as tides change. Dinghy chaps for when the dinghy is in use, and an additional cover for when it is not, will keep your craft looking newer, longer. In most circumstances it is safer to store your dinghy inflated, but at a slightly lower than normal pressure.