A small leak unstopped, a loose rigging pin, a breaking tether, or a poor signalling device – when crossing an ocean any of these could contribute to the loss of a vessel or crew member.
This Technical Corner highlights safety items to add to your check list before leaving on a long passage.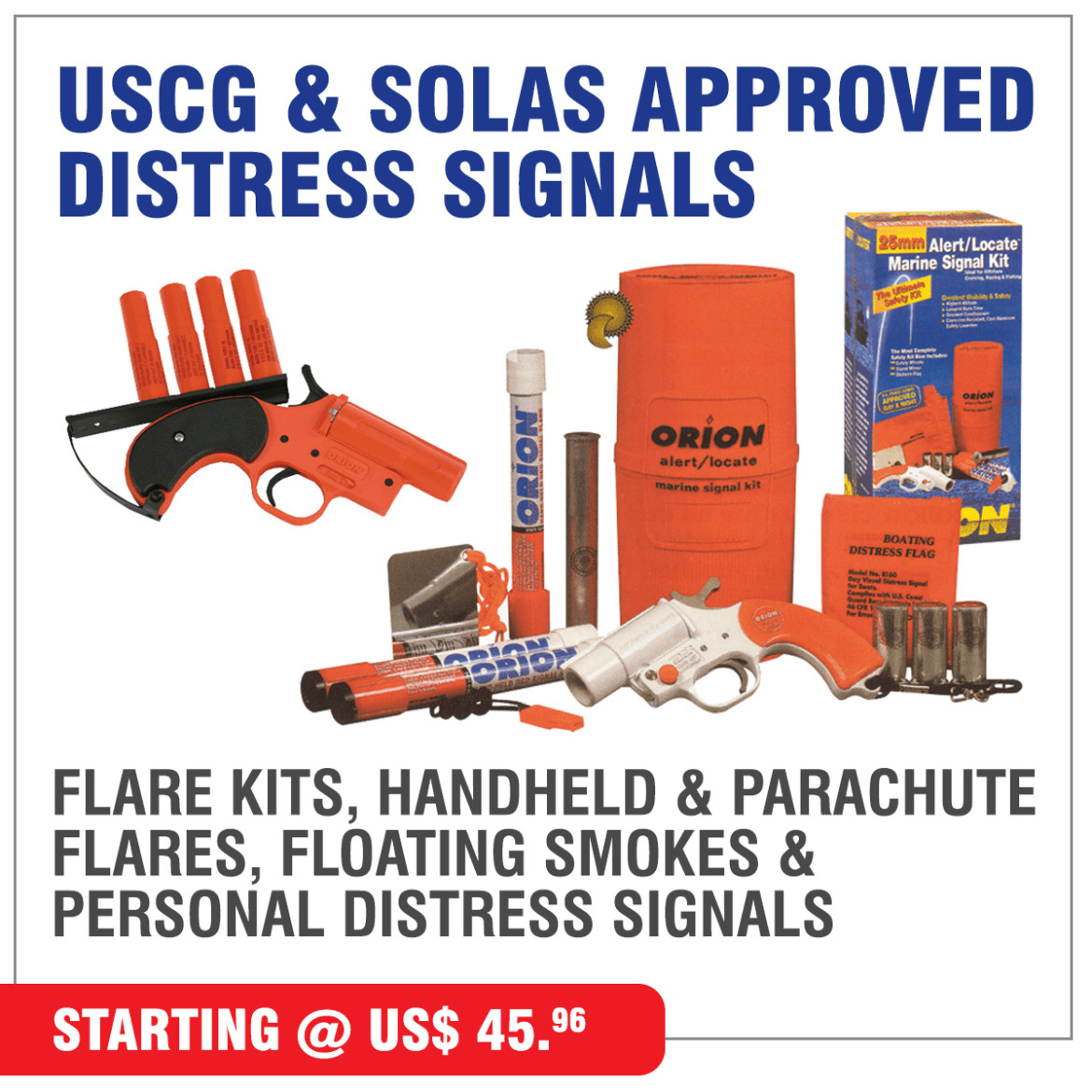 SOLAS (SAFETY OF LIFE AT SEA) & USCG (UNITED STATES COAST GUARD) set minimum safety standards for construction, equipment, and operation of sea-going vessels, approving those that meet their serviceability requirements.
Caution: Pyrotechnics distress signals may cause injury if not handled properly. Pistol-launched and hand-held parachute flares and meteors have some characteristics of a firearm. Always check with boating agencies regarding local regulations.
Storage, replacement & disposal: Store distress flares vertically in a cool, watertight, well-marked, readily accessible container. Most have a 3-year use-by date and must be replaced before the expiry date. Dispose of expired flares at a hazardous waste facility.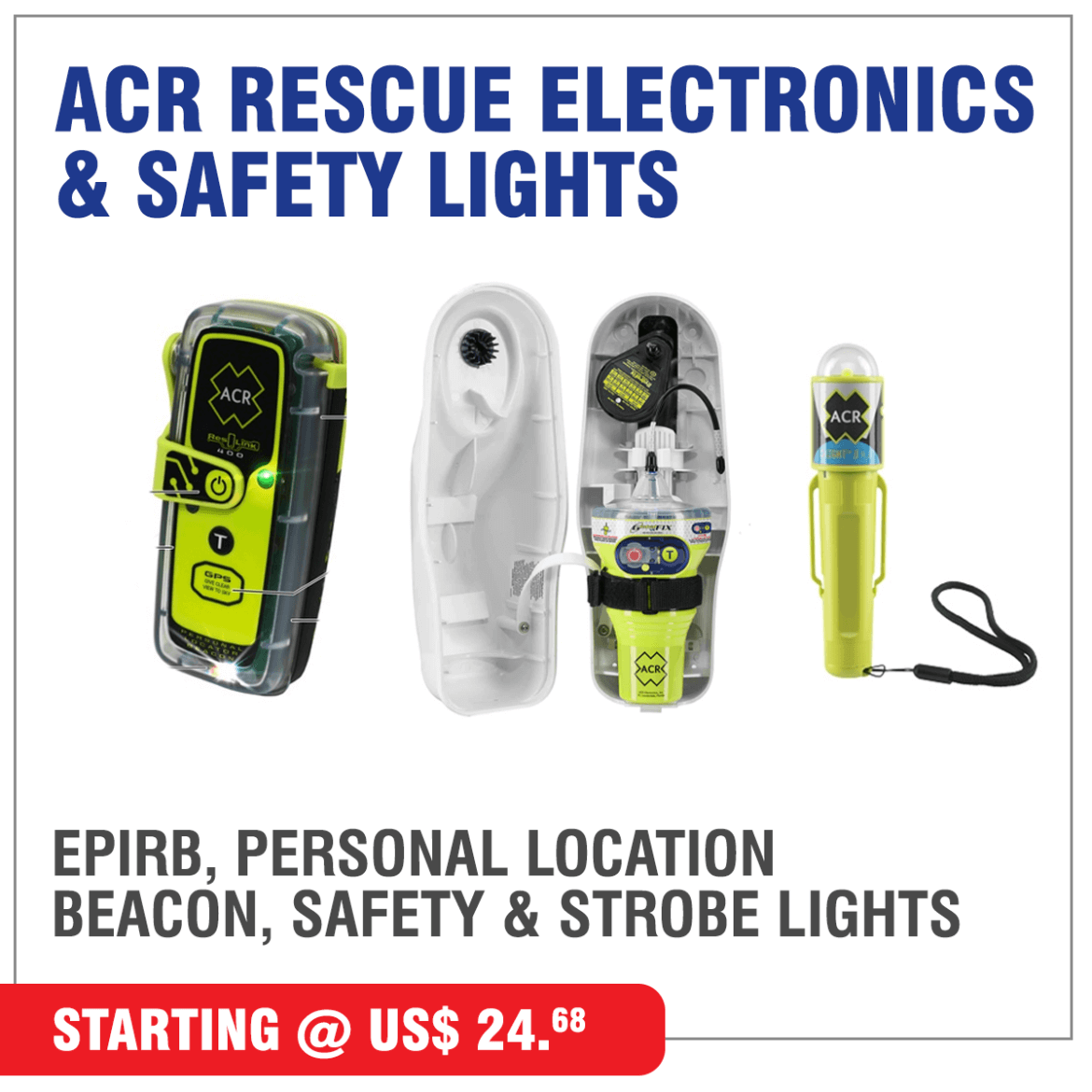 GlobalFix™ V4 GP EPIRB (Emergency Position-Indicating Radio Beacon) provides a highly visible LED strobe, 66 channel GPS, and a user-replaceable battery with 10-year battery life.
ResQLink 400 Personal Locator Beacon is small and buoyant, requiring no subscription for use. It features GPS and Galileo GNSS, infrared strobe, global coverage, MEOSAR compatibility and a 5-year battery life.
ACR Auto HemiLight™3 is awater-activated flashing light that fits in a pocket or attaches to a life jacket, with a bright 45 Lumen White LED and operating life of greater than 120 hours.
LED C-Light is a rugged, manually activated, steady-on personal distress light, with a 20 lumen LED that typically operates for 30 hours continuously.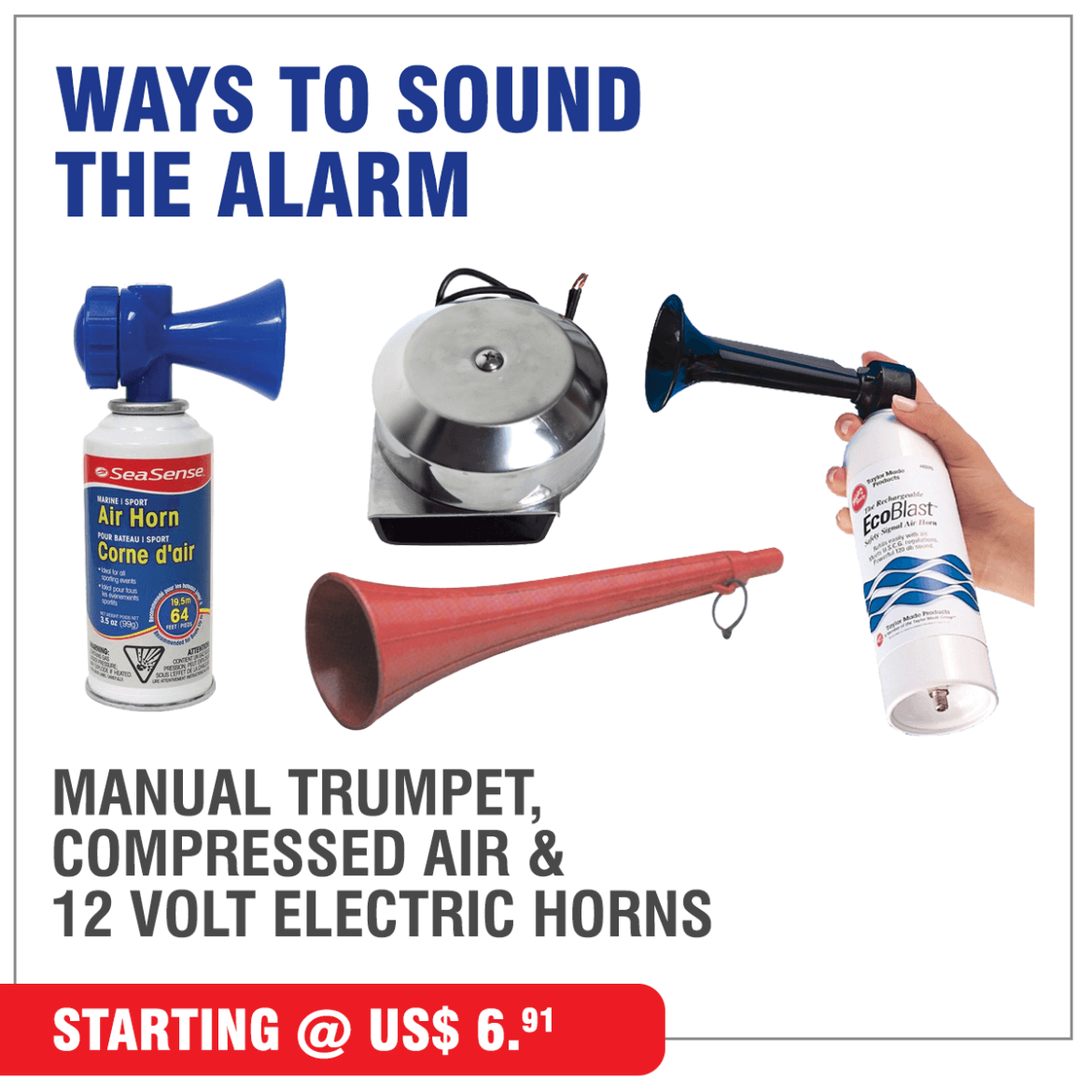 Eco Blast Rechargeable Air Horn is Taylor Made for the environmentally conscious. Just pump in new air! Recharge using Mini Air Pump or any bicycle pump. In seconds, it is ready to emit a powerful 120 db signal that meets all USCG requirements. It operates in all weather and temperature extremes, with no worry about a potentially harmful chemical escaping, or rust rings on surfaces.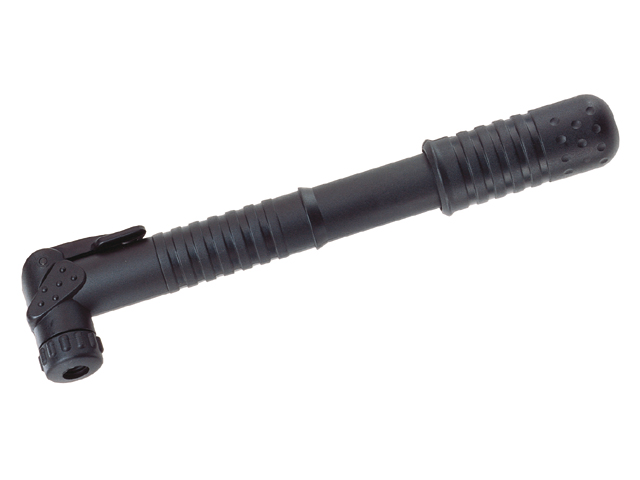 Eco Blast Mini Air Pump can also inflate boat fenders, bicycle tires, rafts, and water toys – generating up to 100 psi.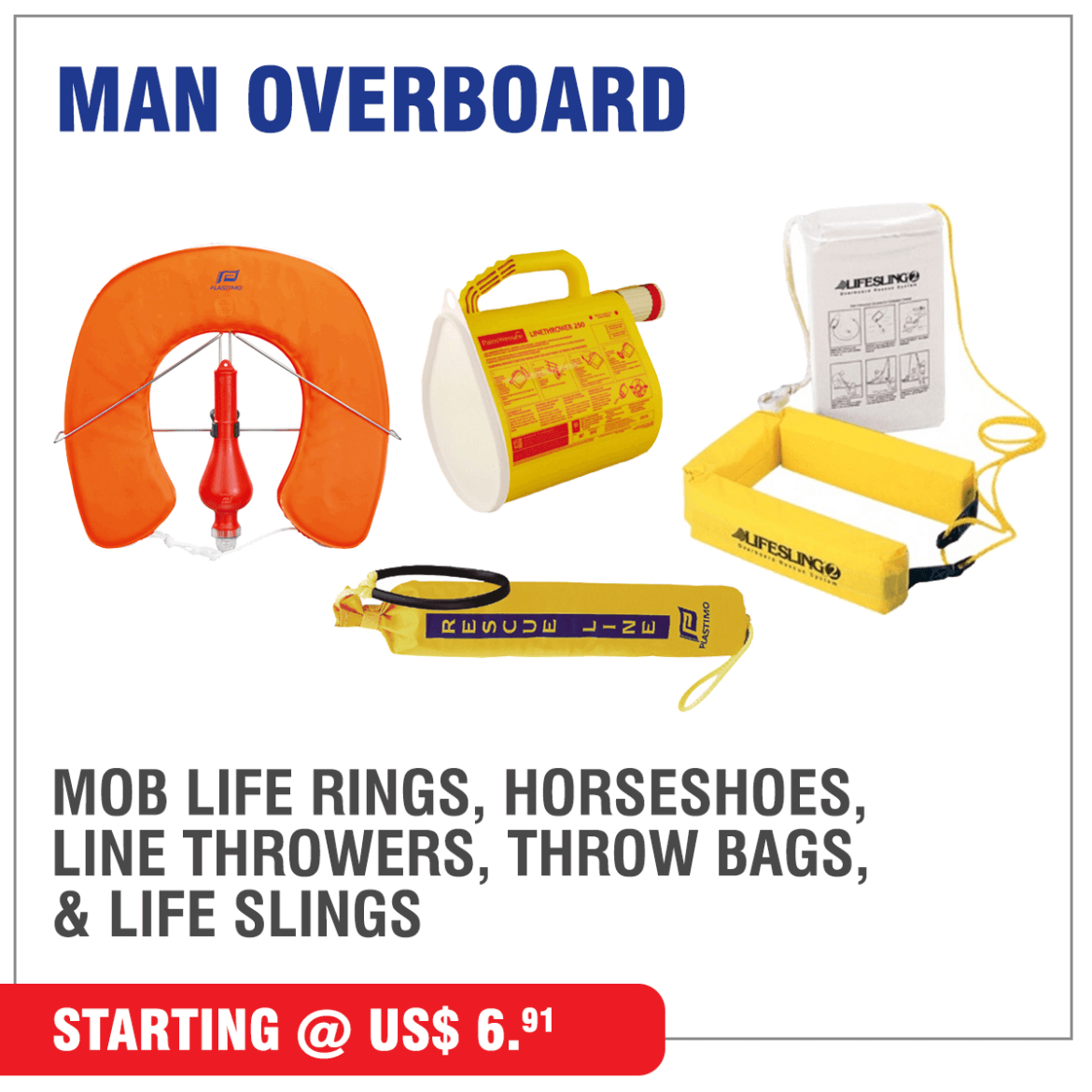 MOB items tend to stay out on deck in the elements, so it is wise to inspect them thoroughly. Replace light bulbs, attach new reflective tape, reinforce attachment points, and make sure bags and ropes are sound and intact. You don't want to find out that safety equipment is disintegrating and non-functional just when you need it most.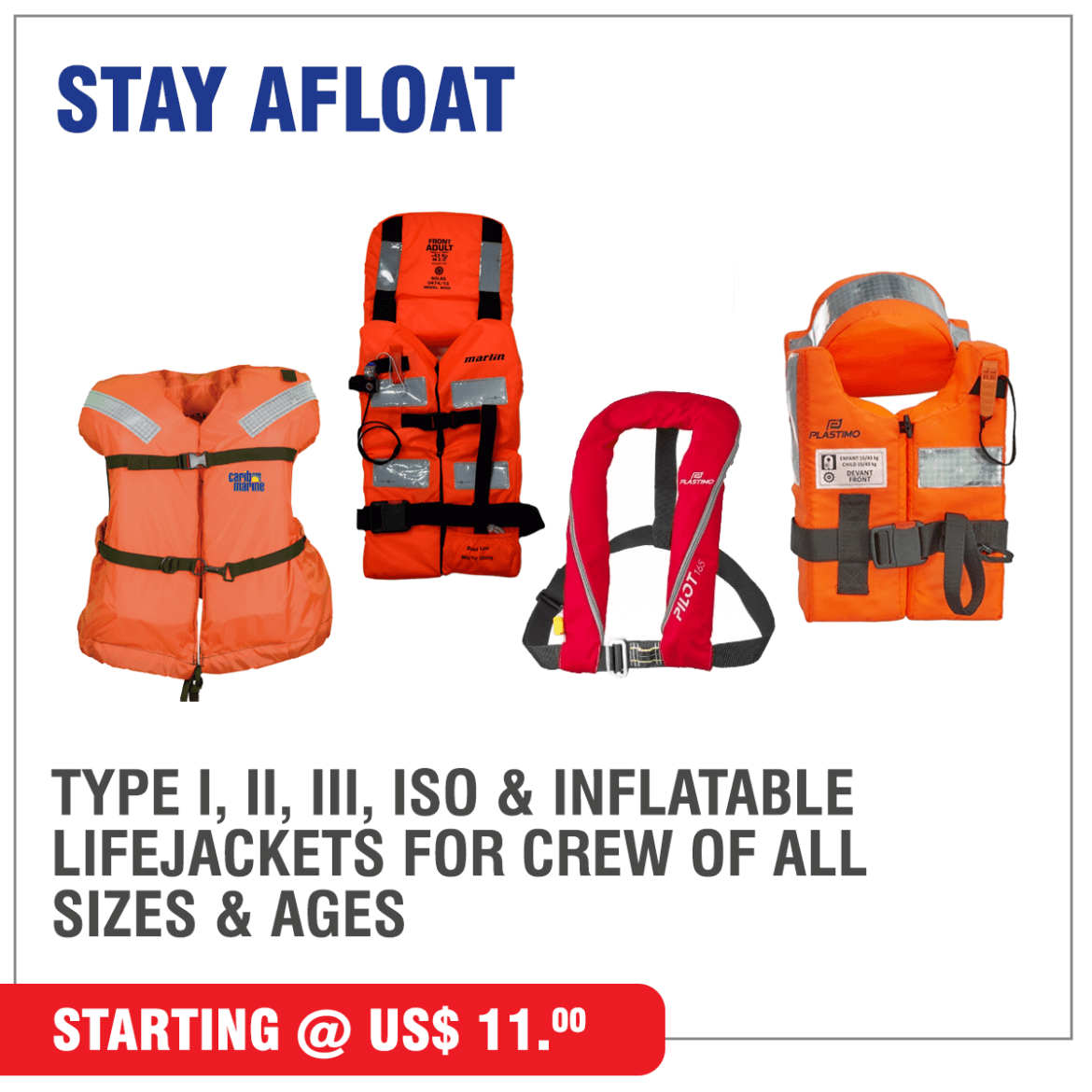 Type I – Offshore Lifejacket – Designed for extended survival in rough, open water, it usually turns an unconscious person face up and has over 22 pounds of buoyancy. This is the best PFD to keep you afloat in remote regions where rescue may be slow in coming.
Type II – Near Shore Buoyant Vest –This "classic" PFD is for calm coastal or inland water where there is chance of fast rescue.
Type III – Flotation Aid – These life jackets are considered the most comfortable, with styles for different boating activities and sports. They will generally not turn an unconscious person face up.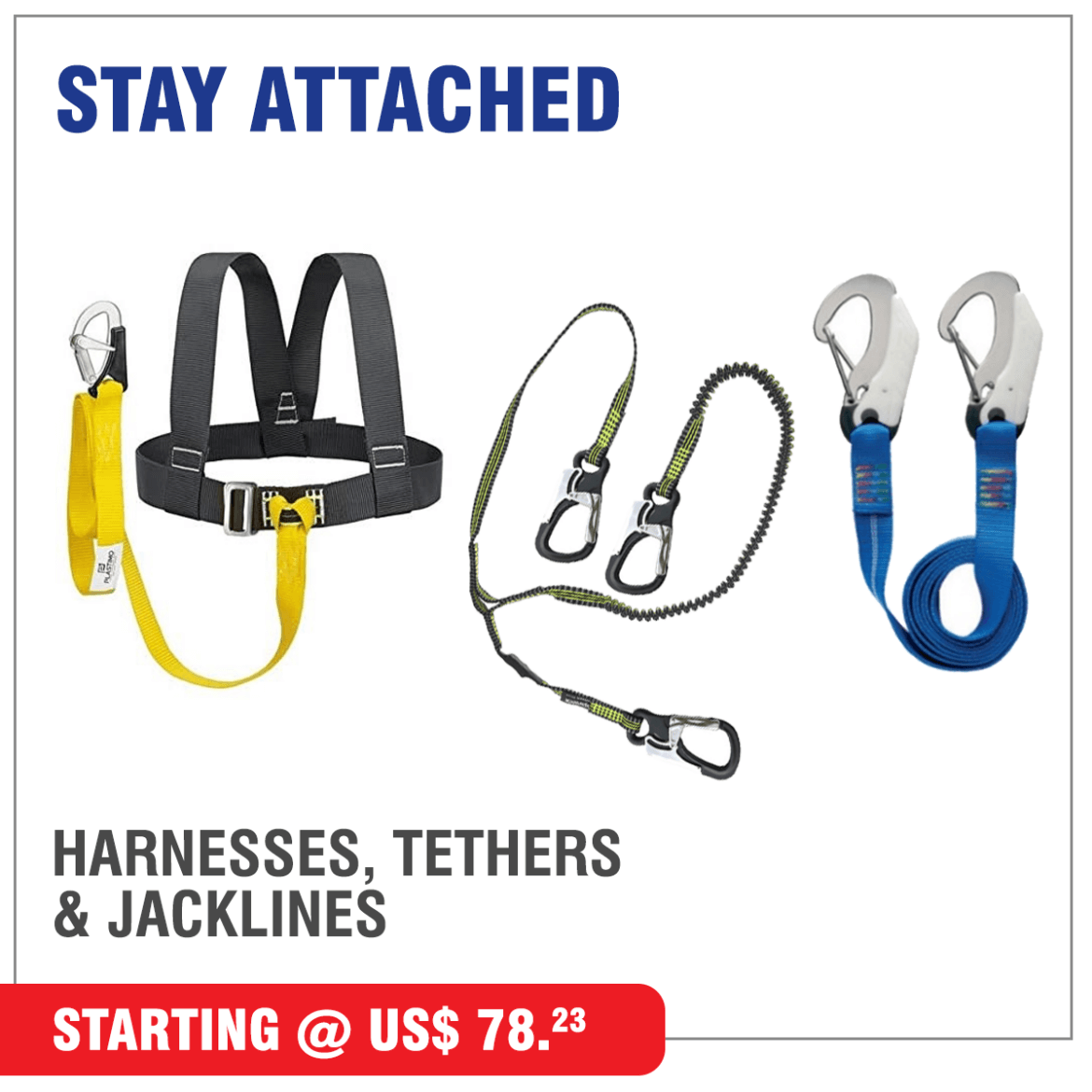 While on passage, harnesses or combination inflatable PFD/harnesses should be either on a person, hooked to your bunk, or otherwise immediately available. Tethers should have snap-hooks that cannot accidentally release but are simple to manually disengage. Jacklines need to be permanently rigged and should stop well short of the bow. Fast boats, such as multihulls, can hurl a person forward when the bow stuffs into a wave.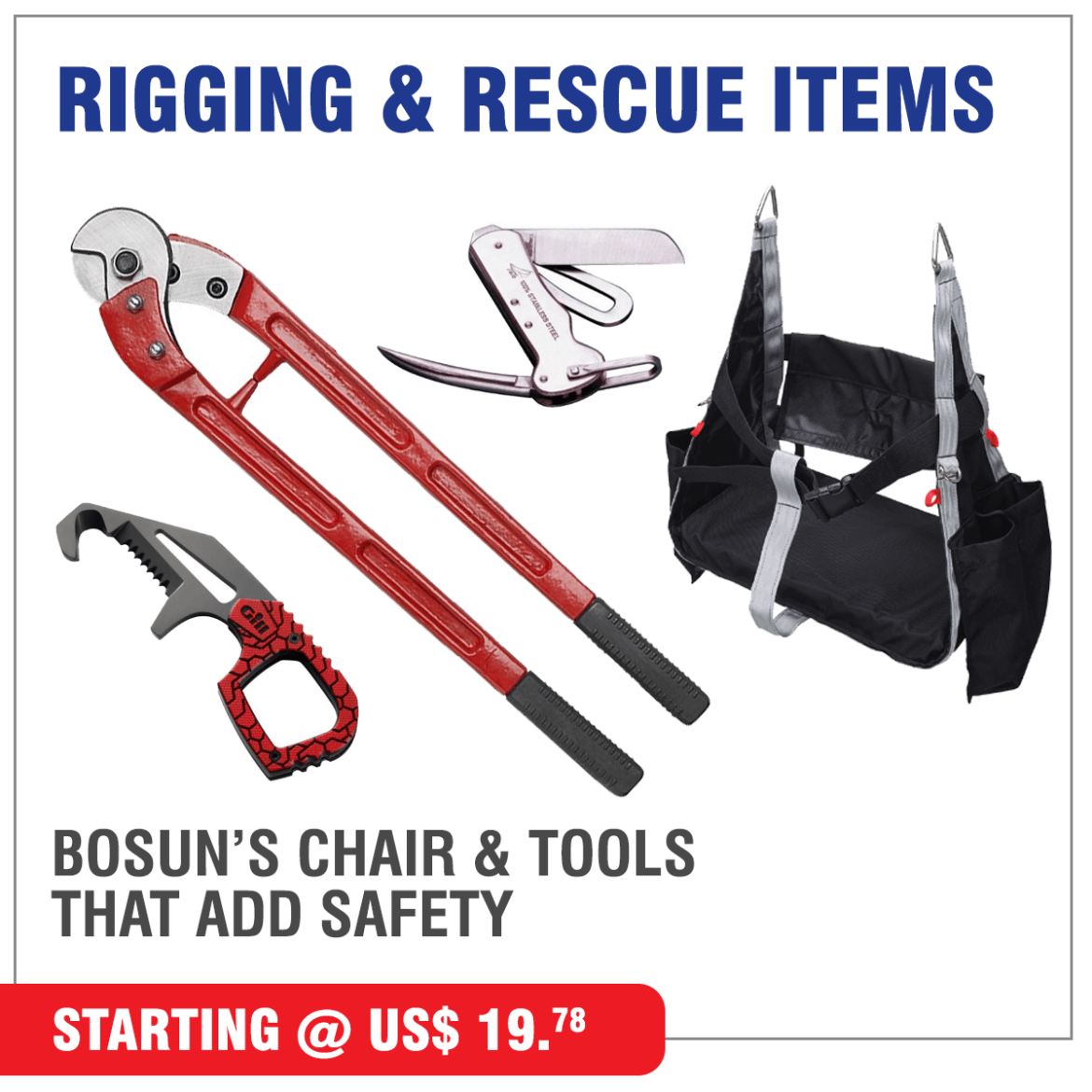 Before leaving port always check the condition of your bosun's chair, or any equipment that has been stowed out of sight for a while. Make sure you have a spare halyard strong enough to take you up the mast in any condition and suitable cutting tools, should your standing rigging come down.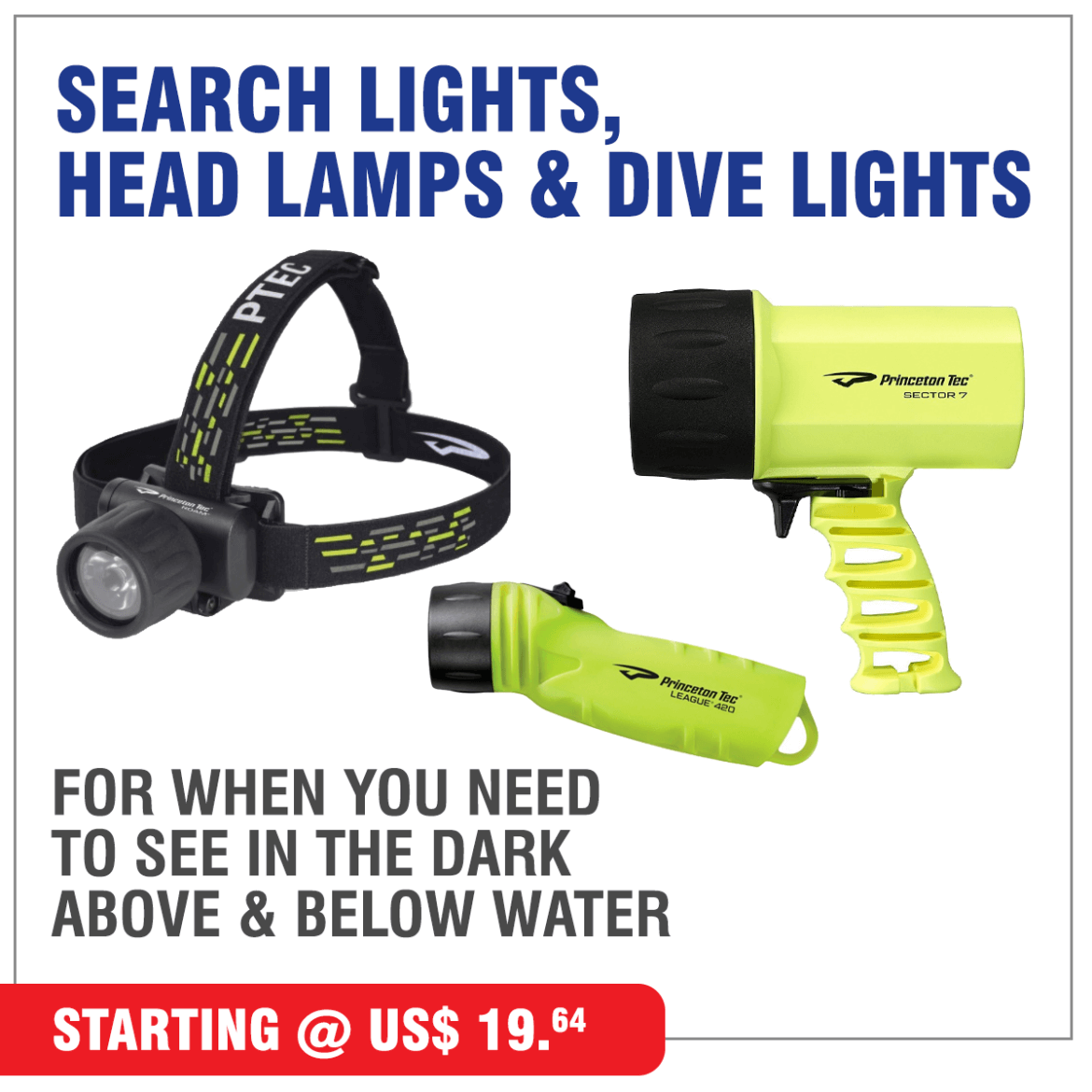 Sailing by the light of the moon and stars is magical, but when you need to free a jammed halyard, unwrap fishing line from the propeller, or search for someone overboard, these lights can be life savers. Princeton Tec initially designed reliable, waterproof lights for divers, but later developed their range to help sailors, paddlers, hikers, and many more perform tasks safely and efficiently. Budget Marine stocks their dive lights ranging from 210 to 700 lumens, as well as head lamps and flashlights.