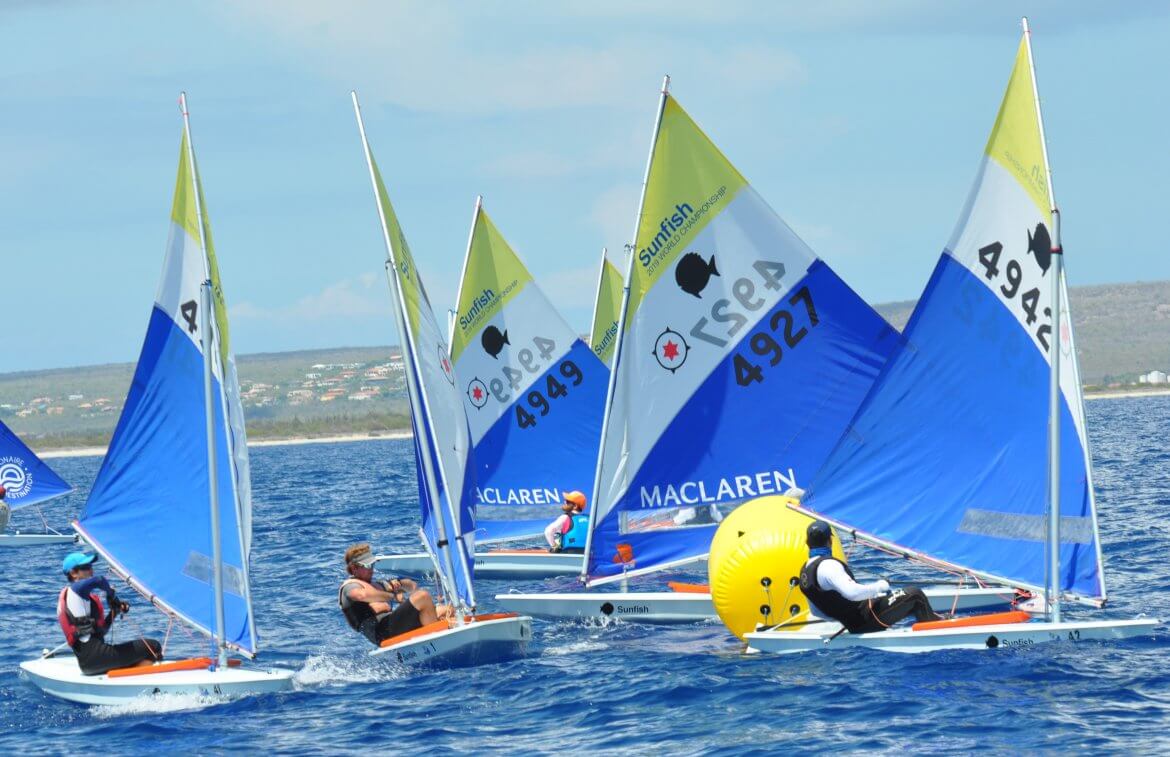 As expected, the last day of the races for the Open World Sunfish Championship was characterized by little wind. Nevertheless, the race committee managed to set up the 3 remaining races, much to the satisfaction of the sailors who, when completing the full series of 12 races, were allowed to discard the two lowest scores for the final results.
That resulted in a top three from the South and Central American countries Peru and Guatamala, which only differed one point. Hernández (sailnumber 4942), who already won two races earlier in the week, continued his triumphal march on the last day and received the trophy with loud cheers. Second and third place went to the Peruvian Renzo Sanguinti and his compatriot Alonso Collantes. During the award ceremony, the 10 best Sunfish sailors were traditionally given a podium place and a trophy, presented by the ISCA (International Sunfish Class Association) chairman of the board Richard Chapman and organizer Ton Nuijten.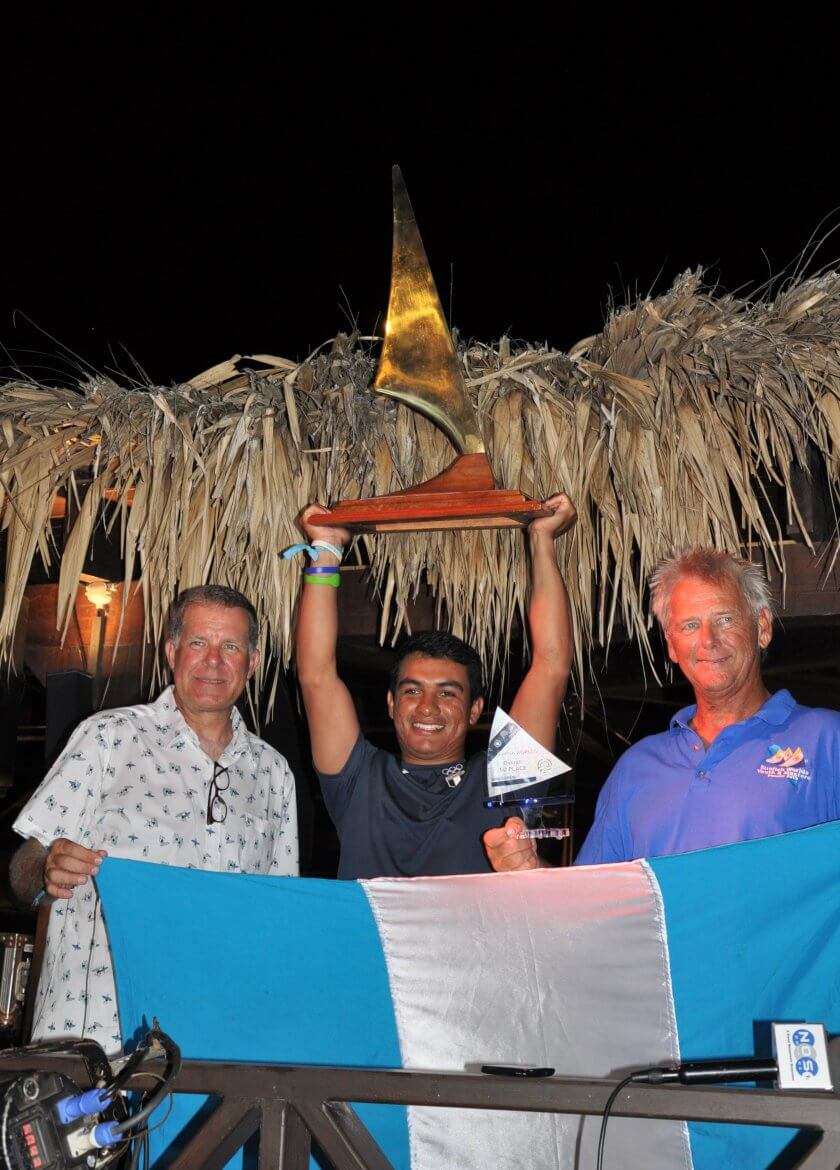 In fourth place the Colombian Simon Gomez Ortiz finished ex aequo with the Curaçao-born Eugene Hendrikx, who had to settle for fifth place due to a lower score in the last race, but nevertheless achieved a good result. The 2018 champion, Jean-Paul de Trazegnies finished 6. The top ten was completed by the American Eugene Schmitt (7) Andre Quitero from Colombia (8), Alejandro Mago (9, Peru) and Matias Rosenberg (10) from Guatamala. There were prizes for the youngest and oldest sailor and Chinese sailor Nancy Huang Yineng received the Marco Polo prize for the sailor who had to travel furthest to participate. Five participants from Curaçao ended up among the 21 best Sunfish sailors: Tijn van der Gulik, who sailed for Aruba (12) his brother Bas (16) and their father Hans (21), Derek Bongaertz (20) and Curaçao champion 2019 Darius Berenos (17). Of the 13 participants from Bonaire, Sipke Stapert performed the best and finished in 27th place. The full results can be found on the Yachtscoring.com website.
Although the overall champion is known, the sailing event is not over yet. This Monday, the first races will start in the Masters and Youth categories. On Saturday these sailors can register and on Sunday a practice race will be sailed. The award ceremony and the closing of the event will take place on Wednesday evening at the Plaza Beach Resort, the event's headquarters.