The 4th Annual Petit Calivigny Yacht Club (PCYC) Round Grenada Regatta took place on 25 and 26 August 2018, continuing a tradition that was begun on this island many years ago and was just recently revived.
The first leg of this race takes the boat from Le Phare Bleu on the south coast of Grenada up to Carriacou for an overnight stop and party, and the second leg takes the boats back down to their start point in Grenada for the final prize-giving. Budget Marine Grenada sponsored the 1st, 2nd and 3rd prizes for the return leg of this regatta, which drew 15 participating boats. The fleet sails up one side of the island and back down the other side.
This is a relaxed off season, offshore race, encompassing all sorts of yachts (cruising/racing/classic). With sailing conditions that can be very different on the 2 sides of the island of Grenada, there is enough challenge for the serious racing strategists and lovely coastal scenery for the gentlemen sailors. This year there were four J24's competing, forming a one design class of their own, but also giving the rest of the fleet a run for their money. Overall top placed yachts were Category 5 (a modified Hobie 33), 473 Grenada Boutique Resort (a Shuttle Worth – Micro-multihull Lynx) and Galatea (a 100 year old Classic wooden yawl) and Die Hard won the J24 Class.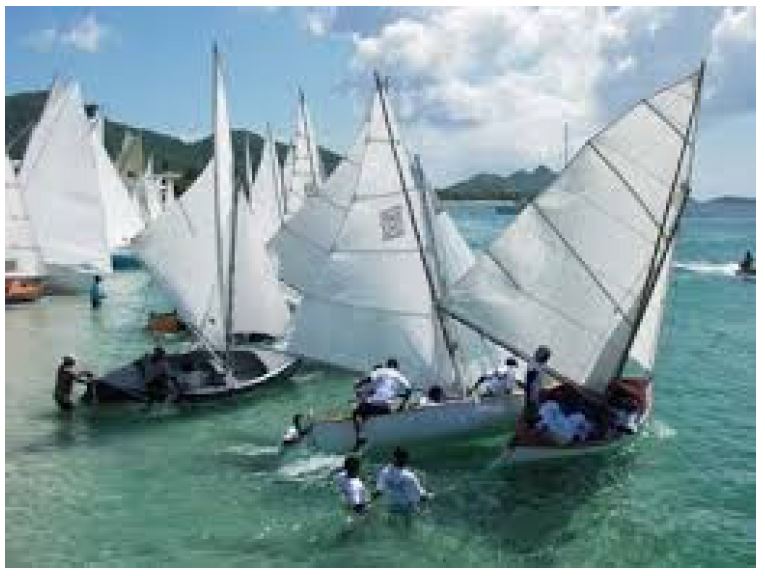 Also held in August is the Carriacou Regatta, which links to the Carraicou Regatta Festival which celebrates the rich culture of boat building and sailing in this sister isle to Grenada. It took place 3 – 6 August 2018 and is apparently the longest running festival of this kind in the Caribbean, going strong since 1965. These events provide sailors with something to do while waiting out the hurricane season and as they sometimes attract boats new to the Caribbean.