We have been busy making a few changes to the retail store in St. Maarten.
We believe this is a good initiative to carry out during the low season in order to be prepared in the best way possible for the upcoming season. The store was in dire need of attention in some areas that is now taking place, and will greatly improve the customers shopping experience.
We have added about 28ft² of shelves space to the plumbing section of the store.
We now have a 'sales floor locator ID' printed on every ticket. These locators will serve as a 'GPS' in the store to help sales staff find items as quickly as possible. The sale floor locator ID compromise of each product's merchandising department, class and sub-class description.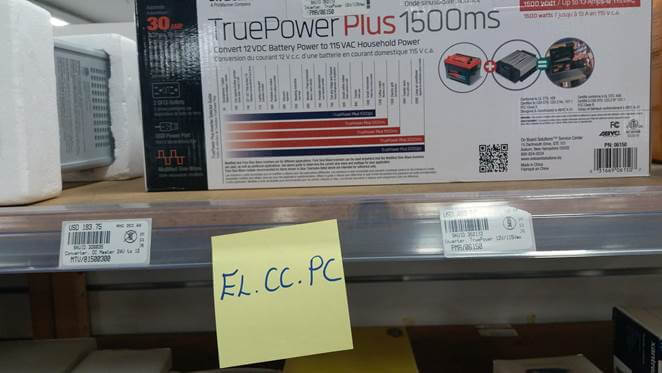 The ongoing and upcoming changes will be a great improvement in assisting the sales staff to assist our customers more efficiently. We have quite a large store with thousands of products of various class, sub-class and sizes; the objective is to set the store in a detailed manner that will greatly improve its appearance for example with the bin locator this will reduce time to locate items, but also help sales staff thinks faster without searching in POS system; directional signage throughout the store will help customers navigate the store to specific merchandising departments, and are more likely to rely on that convenience in the future.
There will most likely be additional informational signage moving forward, as this will benefit the customers and help us to be more organized.
–Petovens Louis
The ongoing project is of many different phases, and still has a long way to go.