Team Budget Marine hit the water for the second time in the newly refitted Melges 24 for La Course de L'alliance

A well-prepared Team Budget Marine tested itself against the leaders of the Sint Maarten Melges fleet and learnt a few lessons.
The first long race into the wind to St Barth's involved some big shifts due to squalls. Some were on the good side and some on the bad. Team FKG came out shining.
The second race from St Barths to Anguilla involved a northerly wind which prevented the use of spinnakers on the course on the weather side of Sint Maarten and led most sailors to round the western side of the island. Team Budget Marine was doing that too and was actually in the lead but then decided that the historically successful weather side was a better gamble. It was not.
Once again Team FKG prevailed.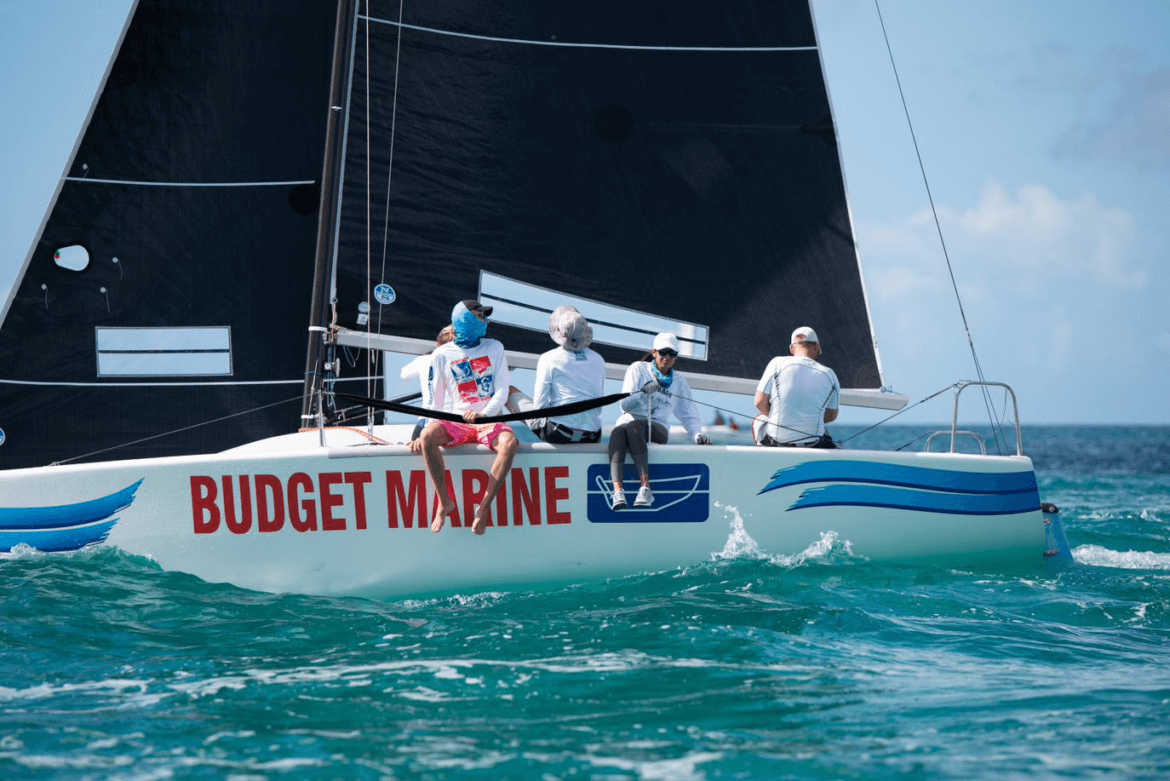 ---
In the third race starting in Road Bay Anguilla an unusual light west wind involved beating up the coast that is usually a spinnaker run. Was there more wind close to the shore or outside? Team Island Water World managed to squeeze up the coast and round Anguilla first and kept the lead till Simpson Bay.
Team Budget Marine came up with a third place for the event without losing hope of better results in the future.
By Robbie Ferron
Budget Marine Founder