There are other action cameras out there, but the Garmin Virb Camera has features that make it great for recording race footage. It's an action camera tailor-made for the boating environment. With high tech features like Digital Stabilization and Lens Distortion Correction, you can shoot like a master without the film school tuition. The Wide Vű lens can shoot HD panoramic action, but it can also be set to medium and narrow for more up close and personal footage. It can be controlled from a Garmin Quatix Watch or other Garmin remote control devices. The Virb Elite can also be controlled via WiFi with an app from a smart phone or tablet.
One of our customers in St. Thomas, Teri, came into the store recently with some footage that she took with her Virb Elite Camera on her Nacra beach cat. We were floored. The video quality was unbelievably good, and the data on the screen was fascinating due to the high sensitivity GPS. On the right side of the screen her entire course was laid over Google Maps. She clicked on different parts of the course, and we could see her speed and heading at those points in an overlay on the left side. Needless to say, she was very happy with her Virb Camera!
Click on the image below to see Teri in action with her heading, course, and speed over ground superimposed over the footage. The Google Maps image shows under the course when the computer is online.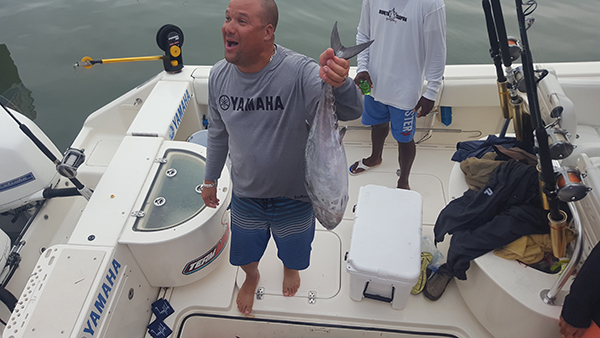 Have you Virb'd yet? If you have feedback let us know! Have footage of your own? Show us the action!
Interested in more? Check out this video from Garmin or learn more at: www.garmin.com/virb