In my boating career I have had them all. Some I loved and some I beat to death with a stick. So, what is the right dinghy for you?
Technology has vastly improved the designs and durability of inflatables since, with my wife rowing frantically and me squeezing a foot pump under my arm like a mad bagpipe player, our cheap inflatable folded up until both tubes met in the middle above our heads and we sank to the delight of watching tourists. One of whom had flicked his glowing cigarette butt into it.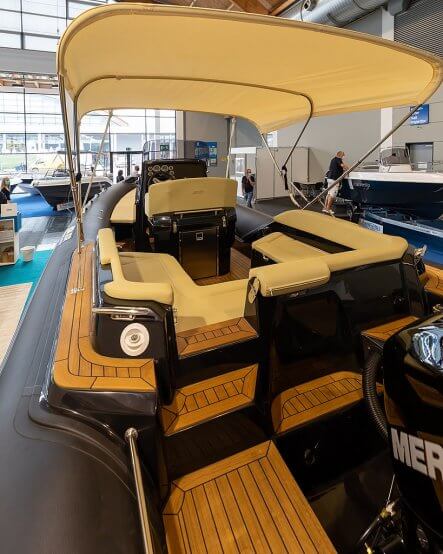 Inflatables are the usual choice but think hard before laying your money down because so many factors come into play and buying a dinghy might be one of the biggest compromises you have to make. Ask yourself what you might want your dinghy to do.
If you keep your yacht on a mooring, day sail at the weekends and stop at a marina for lunch before returning to your mooring to reclaim the dinghy left there, then a hard tender – one that rows well but also takes a small outboard – could work well for you. Maintained, such a tender will last many years.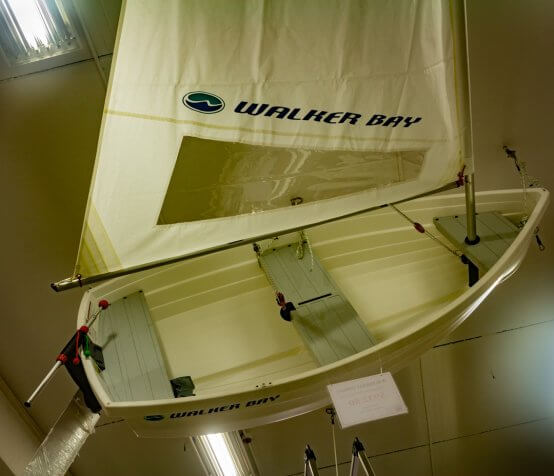 Now say you are expanding your horizons, taking the yacht cruising for a week or more. Here an inflatable, one that you can haul on board and stow, would be a good choice. On a small yacht a roll-up with a little motor works well and that is what we now carry on our 30-footer. If the yacht has enough space then I would chose a RIB, but make no mistake, hauling out a big RIB and lashing it on deck can be a pain. The bigger the RIB, the bigger the engine you will need otherwise why bother with the expense. And size means weight. My days of lifting a 15hp outboard onto the aft deck with one hand are over. Yes, there are ways to do it, and we might take a look at that in a future Blog.
Dinghies are fun and we are all familiar with the lovely saying from the Wind in the Willows: There is nothing — absolutely nothing — half so much worth doing as simply messing about in boats. And dinghies are perfect for that but there will come a time, especially for blue water cruisers, when messing about in your dinghy takes a more serious turn and perhaps the only thing between you and losing the yacht is your tender.
Besides the fun stuff like taking you to Happy Hour or dinner on a nearby boat, let's take a look at two serious jobs your dinghy might be called on to do.
1: Running out a second or third anchor
Laying an anchor from a dinghy, rigid or inflatable, is rarely easy. If you need to do it then the chances are you are laying quite a heavy anchor. For the sake of the narrative, let's say a 35lb CQR on 5/16 or 3/8 chain. First off, forget rowing it out, you will need to motor. To make life easier, have the bulk of the chain in the dinghy, not on the yacht. And, unless you're a contortionist, you are going to need two people in the dinghy. In a flat calm, you might get away with laying it from the bow. In a choppy sea and rising wind, you'll risk swamping the outboard. Laying it from the stern you will find the deploying chain drags you all over the bay. You need to be skilled with throttle and shift. And you are going to hate your partner on the yacht's bow who is shouting and pointing in the direction you both agreed the anchor should go and which you are finding it impossible to steer. Also, your lovely inflatable is going to get knocked about, you can forget about scratches in your battle to protect the engine and propeller, and an anchor fluke through a tube will really spoil your day.
Above is why I always recommend laying the second and even third anchor from the yacht itself, from the bow or stern. This, as rare as it has become, is basic seamanship.
2: Using your dinghy as a tugboat
There are many scenarios where you might need your dinghy to move the mothership: grounding, dead engine, prop jammed. An 8ft 100% inflatable with a 1.5hp outboard, lashed alongside a 40ft yacht, isn't going to be much help. A 12ft RIB with a 15hp motor is in with a chance.
In almost thirty years afloat, I have been taught many lessons, some of them got me out of trouble, a few got me into trouble. I said at the top of the Blog that buying a dinghy is going to be a compromise and I stand by that.
I can't tell you what dinghy/tender to buy, all I can do is give you a few things to ponder before parting with the cash.
Gary E. Brown © 2020