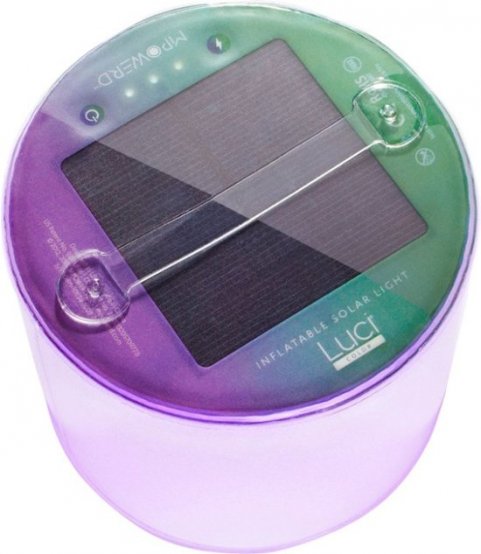 | | |
| --- | --- |
| List Price: | Special Order |
Delivery Options:

Pickup In-Store Only

(FREE)
Product Description
Why settle for one colour when you can have eight? Choose the mood by setting a colour, or cycle through them all in sequence. Like all Luci lights, it's waterproof, lightweight and completely solar. So go ahead, throw it in the pool, bring it to that concert, and turn your kid's bathtime into playtime. Just the right accessory to deck out your boat, or string some together and take your party to the next level. Your boat home decor never looked so colourful!

Features:
8 brilliant hues + colour cycle mode
Charges in 7 hours
10.8 cm height, 12.7 cm diameter, 2.5 cm collapsed
Lasts up to 6 hours on any colour
Charge level indicator
Waterproof
No batteries needed – just the sun!
<< return to products
*Prices shown are tax exempt Sint Maarten prices, store prices may vary as a result of shipping cost and taxes, please contact a store close to you for location prices