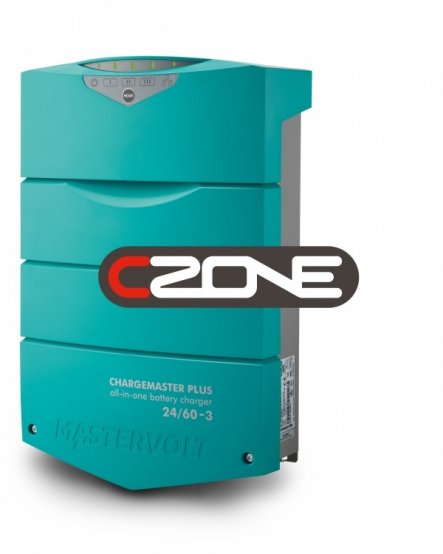 | | |
| --- | --- |
| Manufacturer Part No. | MTV/44320605 |
| | |
| --- | --- |
| List Price: | Special Order |
| | |
| --- | --- |
| Product code: | MTV/44320605 |
Delivery Options:

Pickup In-Store Only

(FREE)
Product Description
ChargeMaster Plus is the next generation of battery chargers that integrates multiple functions into one single device. Replacing auxiliary chargers, battery isolators and VSR, ChargeMaster Plus reduces system complexity and cost. Designed for versatility, it charges virtually any combination of two or three batteries in a fast and safe way and works anywhere in the world.
It is capable of charging a multitude of battery chemistries, sizes and voltages. All batteries are charged with the fast and safe 3-step+ charge method. Other unique features are:
Revival mode: automatically revives even fully depleted batteries.

Multi voltage: charge 12 V starter battery in a 24 V system, without additional components (for 24 V models only).

Priority Charge: redirect available power to the lowest battery, for faster charging.

Smart Input: charge all three batteries from one single alternator for continuous charging on the go.
<< return to products
*Prices shown are tax exempt Sint Maarten prices, store prices may vary as a result of shipping cost and taxes, please contact a store close to you for location prices