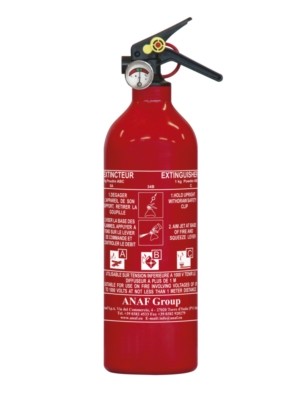 | | |
| --- | --- |
| Manufacturer Part No. | 57508 |
Product Description
Fire extinguisher BC models are Sodium Bicarbonate dry chemical type, while the ABC model uses monoammonium phosphate – both especially well suited for the marine environment.
Class A rating is for use on ordinary combustible materials – wood, paper, etc.;
Class B rating is for flammable liquid fires;
Class C rating is for use on electrical fires.
<< return to products
*Prices shown are tax exempt Sint Maarten prices, store prices may vary as a result of shipping cost and taxes, please contact a store close to you for location prices