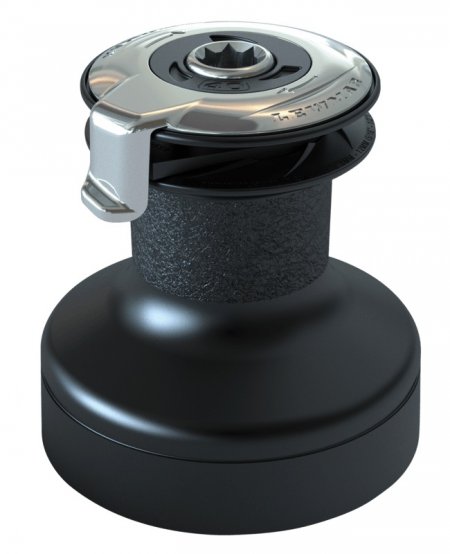 | | |
| --- | --- |
| List Price: | Special Order |
| | |
| --- | --- |
| Product code: | LWM/49515056 |
Delivery Options:

Pickup In-Store Only

(FREE)
Product Description
Legendary quality, combined with state-of-the-art technology, ensures that Lewmar's EVO winch range is the most advanced yet.
It's been almost 20-years since Lewmar introduced its last, industry leading, winch range. Built on its safe, reliable and easy-to-service winch platform, EVO features new styling, easier installation, new sizes and new finishes, all backed by an impressive 7-year warranty.
The EVO range comprises seven self-tailing winches: size 15, 30, 40, 45, 50, 55, 65, available in single speed (size 15 only) and two speed combinations. Budget Marine stocks EVO winches size 15, 30 and 40 and can special order the larger sizes for you.
Builders and owners can be assured of a solid brass centre stem and gears; a needle peened drum, for a reliable and predictable grip; easy strip from the top servicing without tools and Lewmar's innovative sprung wave-grip jaw. The cast stainless feeder arm provides the most obvious change in style; this cleverly covers the winch and does not create a rope trap above the adjustable WaveSpring jaw.
Electric versions of the winch are offered from size 40. Conversion kits and pre-wired motor gearboxes* are available to adapt the manual winch to powered on size 40 up to 65.
A pre-wired motor gearbox is available for size 40, 45 and 50 to make installation easier; battery cables and a deck switch just need to be connected to the pre-wired motor.
<< return to products
*Prices shown are tax exempt Sint Maarten prices, store prices may vary as a result of shipping cost and taxes, please contact a store close to you for location prices