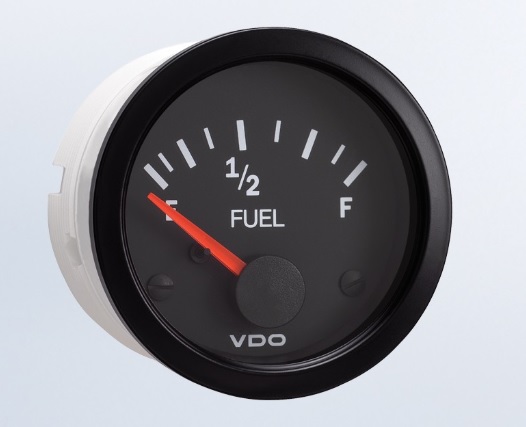 | | |
| --- | --- |
| Manufacturer Part No. | 301-105 |
| | |
| --- | --- |
| List Price: | Special Order |
| | |
| --- | --- |
| Product code: | VDO/301-105 |
Delivery Options:

Pickup In-Store Only

(FREE)
Product Description
VDO Vision Series Gauges
VDO uses fiber-optic technology to illuminate the Vision series instrument pointers for a superb readability. All Vision instruments feature VDO's Trioptic™ through-dial lighting technology for superb nighttime illumination.
The mounting system provides maximum flexibility and ease of installation, with no metal brackets, nuts, and washers needed. The VDO Spin-Lok 360° Mounting System uses a spin-on clamp which holds the instrument with 360° of force, preventing panel warping or gauge rotation.
All gauges are 2 1/16 inch (52 mm) diameter except the tachometer which is 3 3/8 inch (85mm) diameter.
US and European versions of these gauges use different senders. The resistance range of the sender must match the gauge in order for the calibration to be correct.
0
<< return to products
*Prices shown are tax exempt Sint Maarten prices, store prices may vary as a result of shipping cost and taxes, please contact a store close to you for location prices