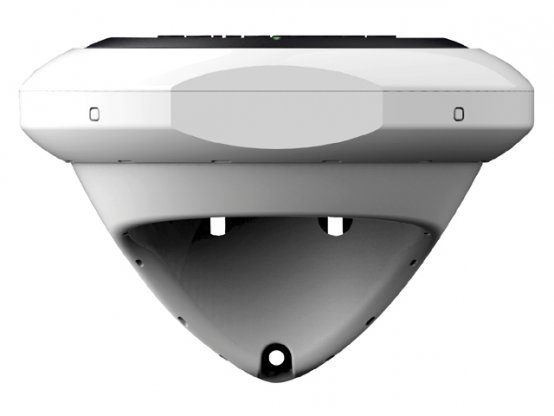 | | |
| --- | --- |
| Manufacturer Part No. | T70162 |
| | |
| --- | --- |
| List Price: | Special Order |
Delivery Options:

Pickup In-Store Only

(FREE)
Product Description
For bigger boats, an installed below deck autopilot is a must. It's always there, always ready to take control. The drive units are more powerful, don't take up cockpit space and the installation is in a protected location.
The Evolution pilots with their 9-axis solid state sensors give the best performance regardless of changes in sea state or wind strength. Evolution technology makes installation easier than ever. No calibration required – no more gyrating round in circles to get the pilot calibrated!
The Evolution Power Pilots brings new levels of performance to power boat autopilots. The EV-1 Ai sensor learns the boats steering characteristics and automatically maintains heading despite changes in sea state or boat speed. Suitable for any size or speed of power boat, the EV sensor maintains control in straight lines or tight turns. The advanced p70R control head with colour display is easy to use and can be customized to provide the information you want in an easy to read format. Course change is by rotary knob which can also be used for power steering like a miniature wheel. SeatalkNG connectivity makes it easy to add a second control head and also allows autopilot control from your Raymarine a-series, c-series or e-series Multi Function Displays.
Everything is included except the drive unit. Choose from linear, rotary or hydraulic drives in 12 or 24 volt models. The autopilot itself works on 12 or 24 volt supplies.
The EV-200 power pilot is for Type 1 drives.
The EV-400 power pilot is for Type 2 or 3 drives (heavy duty 30 amp output)
Package includes:
p70R Control Head
EV-1 Evolution Ai Sensor with bracket
Actuator Control Unit ACU-200 (for EV-200) or ACU-400 (for EV-400)
Cable pack
Drive unit not included
In choosing a drive unit, there are three factors to consider:
1. Drive unit motor must match your boat system voltage i.e. 12 or 24 volts
2. Drive unit must match your steering system.
a. Rotary drives for gear or rod driven steering. They drive via a chain and sprocket onto a shaft attached to the steering gearbox.
b. Electric Linear drives for steering systems using cable and pulleys. They normally attach to the rudder quadrant or to a separate tiller arm on the rudder post.
c. Hydraulic linear drives, also for cable and pulley systems but generally more powerful and therefore for bigger boats.
d. Hydraulic pump. For boats with an existing hydraulic steering system. The pump connects to the hydraulic pipes between the manual helm and the hydraulic steering ram.
3. Drive unit size must match your boat size. All except hydraulic pumps must be matched to the displacement of your boat. This should be the loaded displacement, to include fuel, water, stores etc.
Hydraulic pumps must match the cubic capacity of the steering cylinder (hydraulic ram).
Drive units are classified as Type 1, 2 or 3 this allows you to get the correct ACU (Actuator Control Unit) for your drive unit.
Type 1 drive : Use an EV-200 pilot (contains an ACU-200).
Type 2 or 3 drive : Use an EV-400 pilot (contains an ACU-400)
<< return to products
*Prices shown are tax exempt Sint Maarten prices, store prices may vary as a result of shipping cost and taxes, please contact a store close to you for location prices