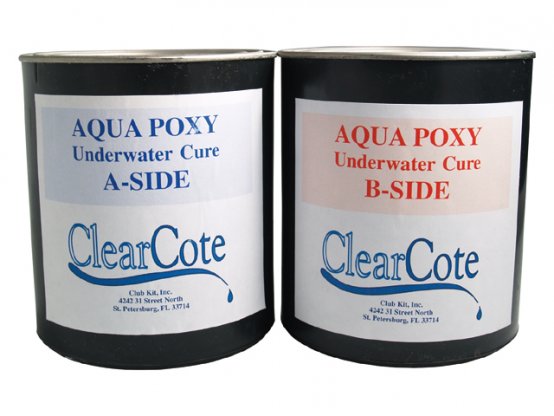 | | |
| --- | --- |
| Manufacturer Part No. | 131231 |
| | |
| --- | --- |
| List Price: | US$ 123.75 EACH |
Product Description
100% Solids, solvent-free, moisture insensitive Epoxy Resin System
Aqua Poxy has been developed for applications on steel, fiberglass and concrete surface. It can be used for repairs and to protect splash, tidal zone and other underwater areas.
•Cures to a tough, durable epoxy with unequalled adhesion to surfaces that are wet, submerged, damp or even dry. The wetter the surface, the better it sticks.
•Resistant to temperature changes, sunlight, chemicals, solvents, water (fresh or salt), vibrations, shock, strain and flexings. It does not become brittle or crack and is non-shrinking.
•Emergency repairs afloat or at sea.
•Permanent repairs on wood, fiberglass and metal boat hulls.
•Ideal for hairline cracks and other cracks in underwater applications.
•Has a putty consistency and may be applied by hand in thicknesses of 1/8" to ¼".
<< return to products
*Prices shown are tax exempt Sint Maarten prices, store prices may vary as a result of shipping cost and taxes, please contact a store close to you for location prices