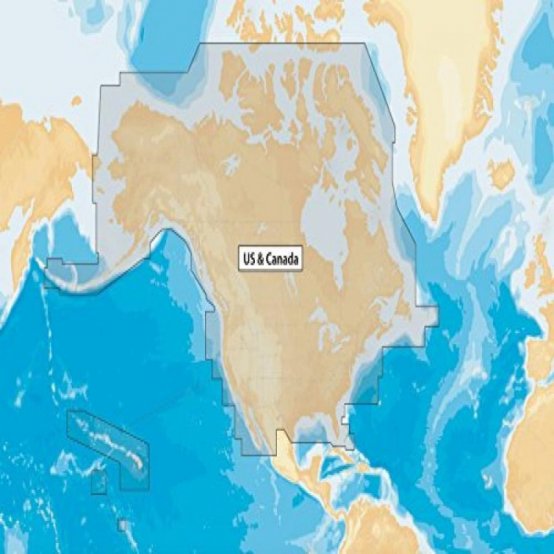 | | |
| --- | --- |
| Referencia del fabricante | MSD/NAVU-NI |
| | |
| --- | --- |
| Código de producto: | NAV/MSD/NAVU+NI |
Opciones de entrega:

Recogida en tienda solamente

(FREE)
Descripción del producto
Navionics Silver
Current Raymarine chart plotters are often delivered with Navionics Silver cards included. Not for sale as a separate product, Navionics Silver is specifically designed to be preloaded in selected chart plotters to provide out-of-the-box usability with an enhanced basemap. It includes coastlines, drying lines, all navigation aids, depth information up to 10 meters (30 ft), plus other information as recommended by international standards for safe navigation with a simplified, uncluttered chart.

Navionics Gold
The most popular chart with boaters and fishermen all over the world, offering the largest coverage areas along with the very best detail. A Gold chart can seamlessly cover an entire continent and yet be able to zoom down to a resolution of 1 meter (3ft), with an abundance of data derived from the best available sources and augmented with Navionics' own surveys and the Community Edits. Features include a clear, easy to use, familiar paper-like display of all detail available from the best nautical charts, plus:
Tides & currents
Port plans
User-selectable safety depth contour
Marine services with phone numbers
Take advantage of daily updates. Download Freshest Data free for 12 months!

Navionics Platinum+
The chart for the serious fisherman. Find those deep water canyons and drop-offs where the big ones hide. The 3-D bathymetric data on Platinum+ is what you need for success. Satellite overlays and port photos also included (not all areas covered). Also includes Freshest Data free for 12 months!
Navionics map cards are used in many of the popular brands of GPS/Plotters including Hummingbird, Lowrance, Raymarine, and Simrad. We stock the Caribbean cards and can order other areas direct from Navionics.
<< volver a los productos
*Los precios mostrados son precios exentos de impuestos de San Martín, los precios de las tiendas pueden variar como resultado de los costos de envío y los impuestos, por favor, póngase en contacto con una tienda cerca de usted para los precios de su ubicación