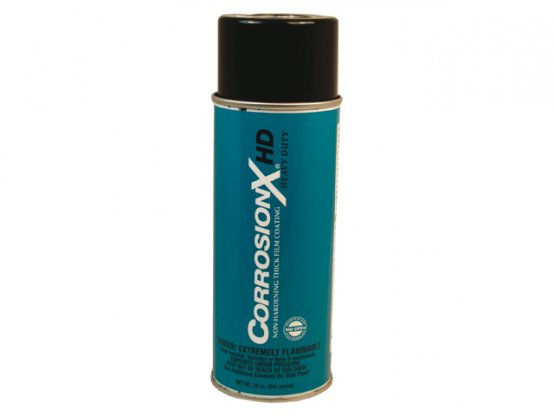 | | |
| --- | --- |
| Referencia del fabricante | 90104 |
| | |
| --- | --- |
| Código de producto: | COX/90104 |
Descripción del producto
CorrosionX Heavy Duty is for super long-term protection against serious rust and corrosion assault, for those really tough jobs where you need the ultimate protection against moisture. It is a high performance, thick-film version of CorrosionX.
CorrosionX Heavy Duty stops and prevents corrosion & rust.
It forms a dripless, dynamic, non-hardening, self-healing film that stubbornly resists erosion by splash or spray – including complete submersion in saltwater. It slowly penetrates existing rust and corrosion, removes moisture and stops electrolysis. Then it seals moisture out. Unlike wax coatings, it does not dry out, stiffen or crack under stress.
<< volver a los productos
*Prices shown are tax exempt Sint Maarten prices, store prices may vary as a result of shipping cost and taxes, please contact a store close to you for location prices