Miguel Mclawrence, who is part of the BM St Maarten team, recently rebuilt an old Laser with
Honeycomb Core
. This was quite a project and as you can see from the pictures, he did a great job. Miguel describes how he did it:
I started by cutting around the edge of the boat, the mast step and cockpit area, so I could then peel off the upper skin for re-use when designing the pattern of the non skid.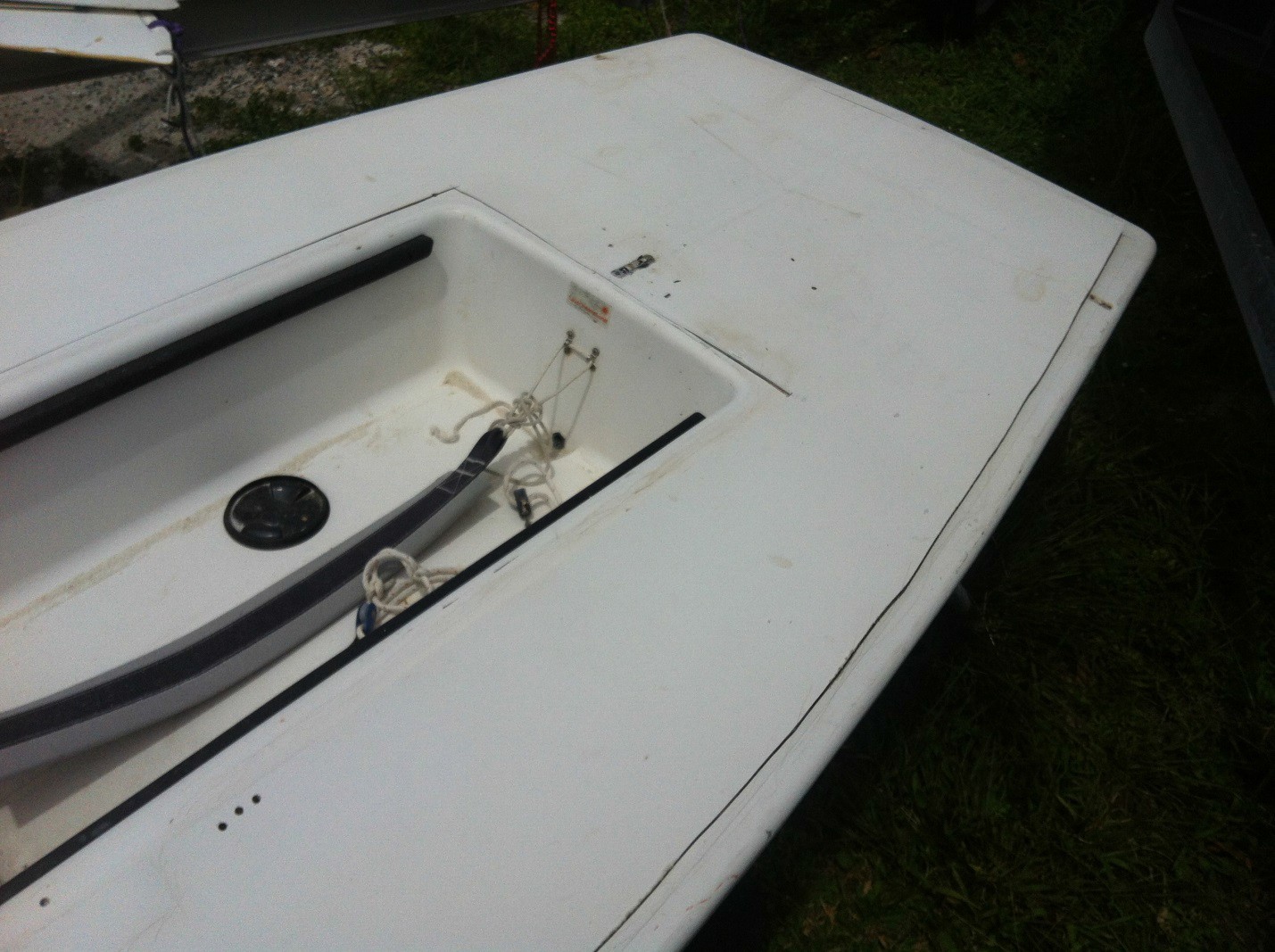 Then I removed the sandwich foam between the upper skin and the lower skin. By the time I started scraping off the cracker biscuits, I was getting hungry. Guess we had biscuits, all we needed was a little tea.
After removing all the dried up foam, the inner layer of the deck was paper thin and could easily be punctured, so I needed to be really careful not to make too many holes – which I managed to do a few times. Then I shaped and measured the Honeycomb Core to mock fit it before sticking it down.
Then the edge was ground down to bare fiber. After this I added some
four inch cloth tape
around everywhere, ground it down and then added another layer of cloth tape over it. Then it was feather edged to a smooth finish.
After this was done I washed and dried the boat and taped it up to prevent fairing compound from ending up all over the deck. I used West System again for the fairing compound mixing the 105 Epoxy Resin with the 407 low density filler and let it dry overnight.
The next day I sanded the laser and prepared it for some fresh layers of gel coat. I put two layers of gel coat on the laser, resanding it inbetween coats and then declared the project finished!
So, are you ready for your own laser rebuild project?